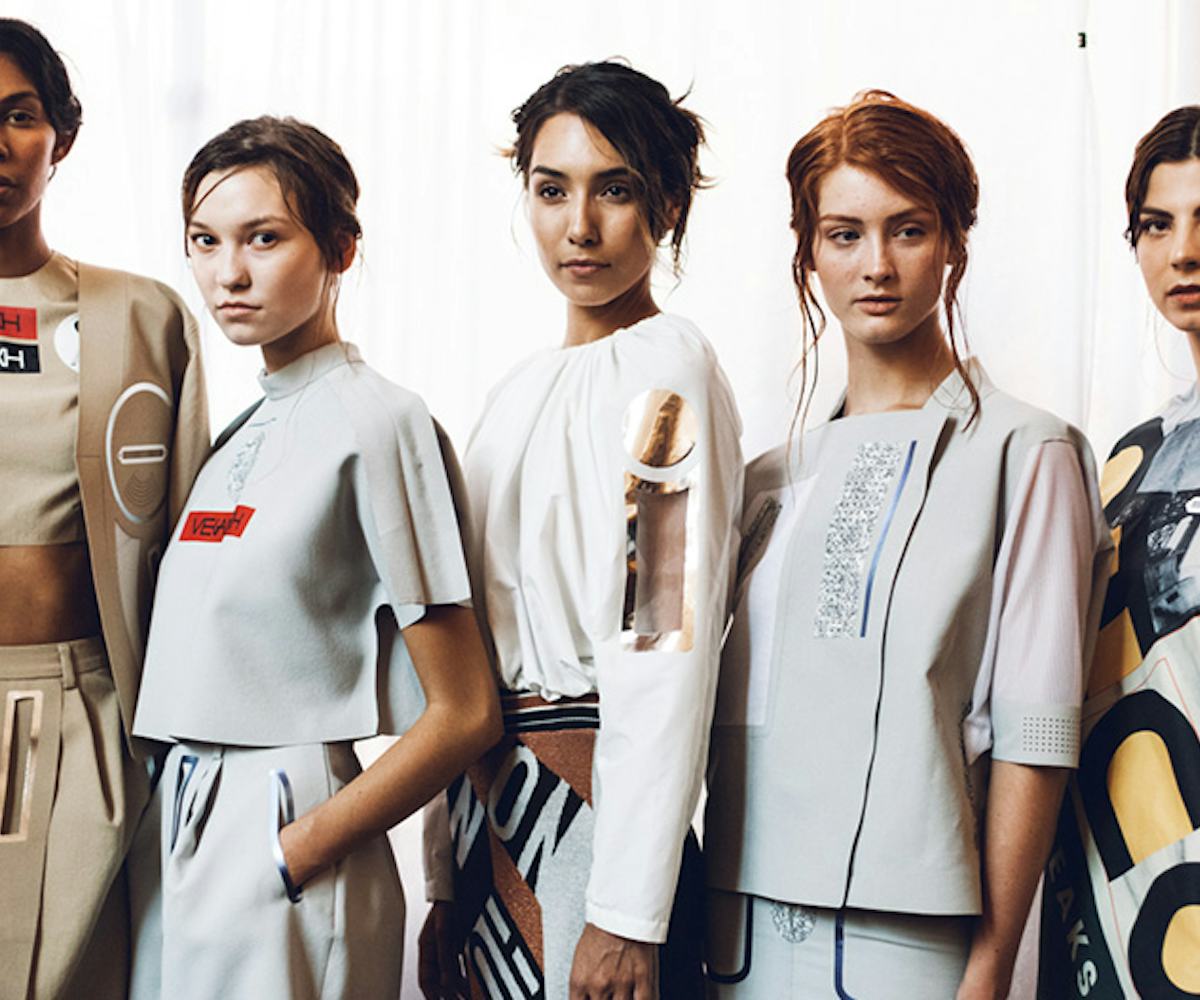 Photo: Avi Loud.
The 6 Designers You Should Know From LAFW
meet the new boundary pushers
If New York City is the melting pot for culture, then Los Angeles is the melting pot for global fashion. This past week, the City of Angels hosted its annual version of Fashion Week. Designers from all over the world—Columbia, Western Australia, Japan—showcased their spring collections, and furthered L.A.'s rising star within the fashion world. Nearly 40 designers showed, but the following six are ones that rocked the boat a little more than others. They challenged what it means to be en vogue. Trust you'll be seeing their designs in the glossies very, very soon. Take note.
Barbara Gongini
Founded in 2005, Barbara Gongini takes traditional Nordic styles and deconstructs them. Her designs are sustainable and relatively genderless. Her latest collection captured the melancholy of her native Copenhagen.
Emma Mulholland
Cheeky, coy, and incredibly sincere, Emma Mulholland pushes the boundaries of what it means to dress like a put-together female adult. Her designs are playful in their sexuality and, honestly, downright fun.
Marcelo Quadros
For couture designer, Quadros certainly knows his way around swimwear. His background with gowns and dress design have helped catapult his swimwear collections to new levels of elegance. This is sophisticated—albeit beach-ready—glamour.
MULIERR
Columbian natives Lorena Cuevas and Paola Tarazona have a knack for making geometry feel feminine. Though their designs carry an air of elegant irreverence, they never, ever sacrifice the element of fun.
Yohei Ohno
If we ever wind up living in a dystopian society, dress us in Yohei Ohno. His designs are militaristic, chic, and intimidating in the best way possible. He stresses structure and its relation to the body's movement, and with a keen awareness of the body's relation to the environment, he creates wearable architecture.
Zhivago
This Western Australian-based label should dress any and every future Bond villain. It understands the power of sexuality and highlights it by using traditionally feminine silhouettes and cutting them with aggressive material.