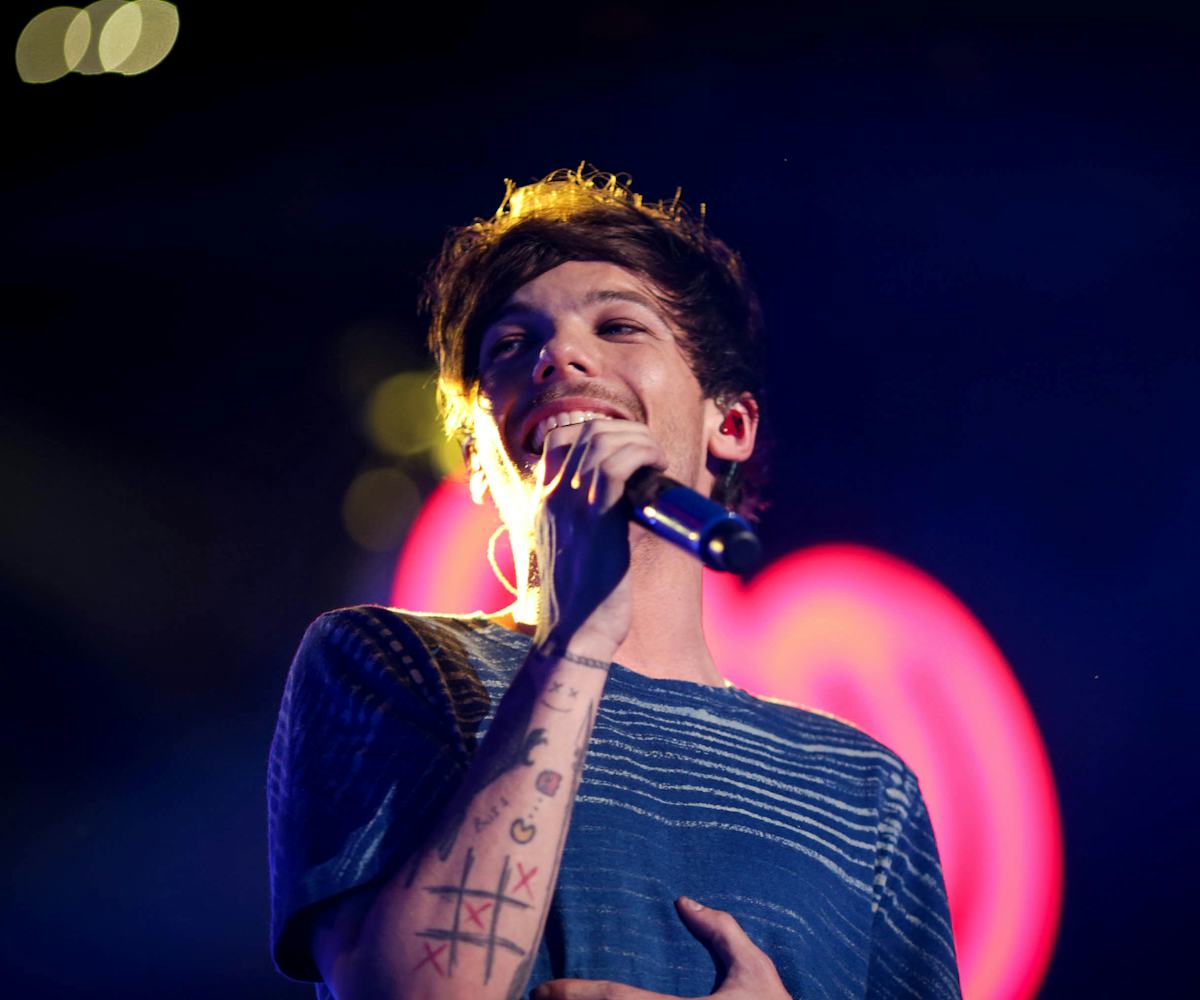 Photo by Christopher Polk/Getty Images.
Louis Tomlinson Is Officially A Dad!
Congratulations are in order for One Direction's first father! Louis Tomlinson and Los Angeles-based stylist Briana Jungwirth welcomed their baby boy into the world on Thursday. If you recall, Tomlinson and Jungwirth had a brief romantic rendezvous after his split from longtime girlfriend Eleanor Calder. Shortly after that news broke this summer, we found out that the two were expecting a child. Seeing as the fan-dreaded One Direction hiatus is in full swing, the birth of this baby couldn't have happened at a better time. Now, Tomlinson will have plenty of time on his hands to devote to his newborn son.
"Louis is happy and very excited about becoming a dad and he thinks Briana will be an amazing mother," an inside source told PEOPLE. "It was a surprise at first, but he and Briana are very, very close friends and this has brought them even closer."
No news on yet on the baby's name—will it be generic or follow in the footsteps of almost every other famous baby and be renowned for its uniqueness? We'll have to wait and see. Until then, congrats and good luck!