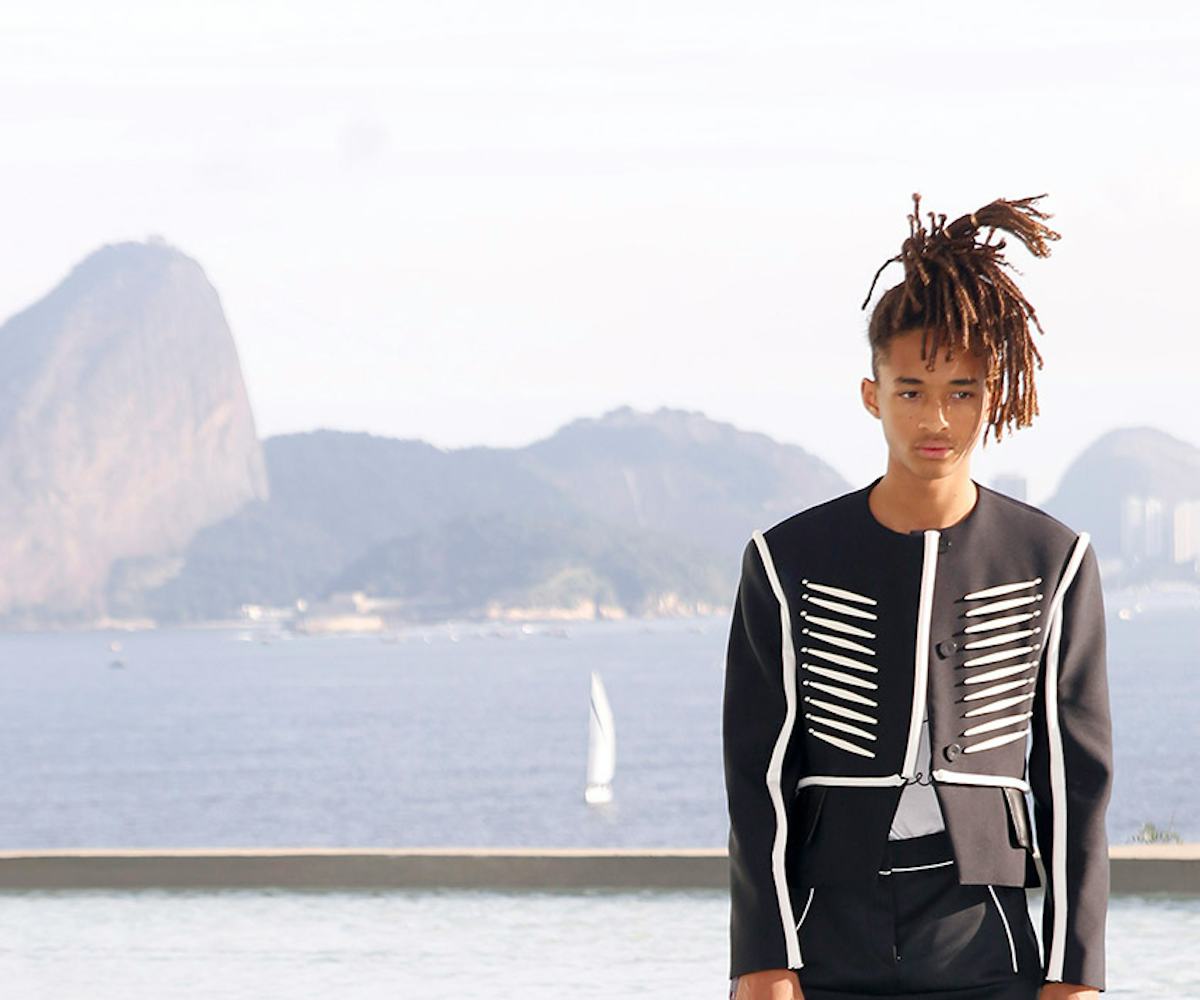 Image via Vivian Fernandez / Getty Images
These Were The Best Dressed Celebs At The Louis Vuitton Cruise Show
The Louis Vuitton Cruise show was what summertime daydreams are made of: escapist, fresh, modern, and colorful cuts, with just enough splashes of black to keep the beach goths happy. It's safe to say that watching the show, set against the surreally beautiful backdrop of clear blue waters in Rio de Janeiro will induce a pretty intense case of FOMO, so for now, we can appease ourselves by living vicariously both through the ever-on-trend celebrities in attendance for the event, and the full video of the show on Louis Vuitton's website.
With a winding runway coming down from the futuristically minimalist Niterói Contemporary Art Museum, the show seated spectators in waving lines, through which models marched clad in subtle ruffles, geographic prints, innovative cutouts, and punchy, saturated colors inspired by Hélio Oiticica, a Brazilian visual artist. The runway show was not just staged in Brazil—the collection itself also drew inspiration from the country's duality of both town and country. This is what futuristic fashion looks like, when it's not done up in a cliché, space-age mix of metallics.
But, as we've learned through the years from street style, the visual aspects of any fashion show are not just what's coming down the runway—it's what's sitting in the audience. So, Louis Vuitton rounded up its picks for the best dressed audience members, and unsurprisingly, fashion favorites Zendaya, Jaden Smith, and Alicia Vikander all made the cut.
On an (almost) summer day, there's nothing better to do than indulge in a bit of reverie, so the 2017 LV Cruise show is here to help you do just that. Watch the full show online, and take a look at the best dressed on the following pages.
So simple, so fresh.
Jaden can do no wrong.
Can we please have this outfit?
Buying a pair of hoop earrings ASAP.
It's in the details.
Skirt goals.
Coolest. Look. Ever.
Sugar, with plenty of spice.