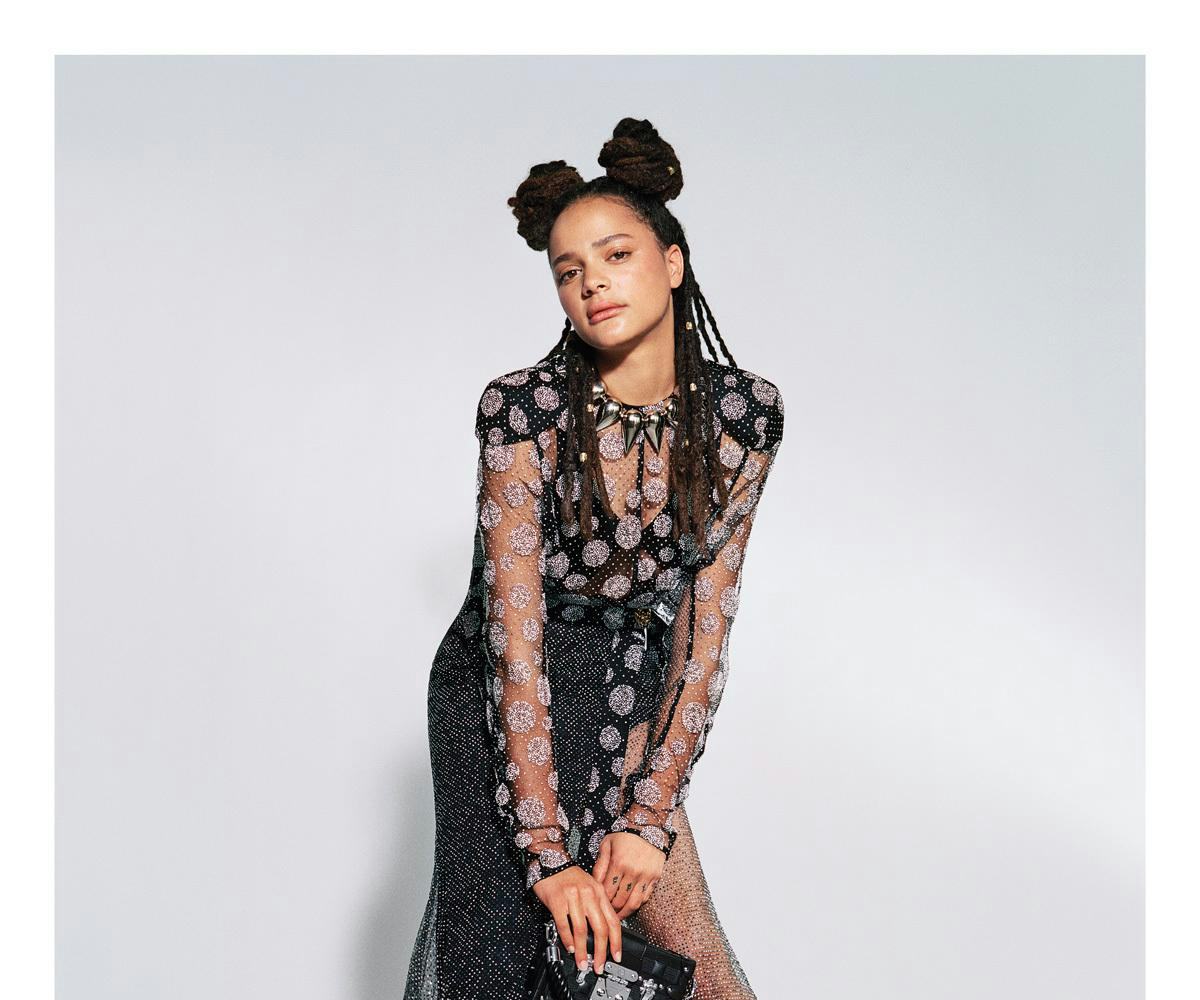 Sasha Lane and Michelle Williams Star In The New Louis Vuitton Campaign
Alongside other fashion faces
A warm summer evening, the streets of Paris, and gorgeous clothes. This is the scene designer Nicolas Ghesquière set for Louis Vuitton's Spring/Summer 2017 campaign, a season long ways off for those of us in the throes of single-digit temperatures, slushy streets, boots, and parkas. But, it's aspirational nonetheless. 
Ghesquière tapped muses Michelle Williams, Jennifer Connelly, and Adèle Exarchopoulos to pose alongside up-and-coming American Honey star Sasha Lane. He aimed to capture Paris' artistic influences and enlisted photographer Bruce Weber and makeup artist Pat McGrath to help him do so. "It is to this cultivated, intellectual, original, and free-spirited Parisienne that I wanted to pay tribute," Ghesquière says about the inspiration. The actresses are also joined by notable models Sora Choi, Mica Arganaraz, Natalie Westling, Rianna Van Rompaey, Jean Campbell, Masha Skokova, and Alexandra Micu.
For the campaign, shot in where else but the City of Light, the gang is pictured gallivanting about the banks of the Seine and Parisian streets. At one point, they stop and point to the Place Louis-Aragon, named after the French poet of the same name, and which has significant historical context. "It was here, in this very place, that Paris asserted its position as the most avant-garde city in the world, and it is this atmosphere of artistic enthusiasm that the photographer wished to bring back to life," the brand explains.
Anyone else suddenly very anxious for a trip to Paris? We hear it's always a good idea.