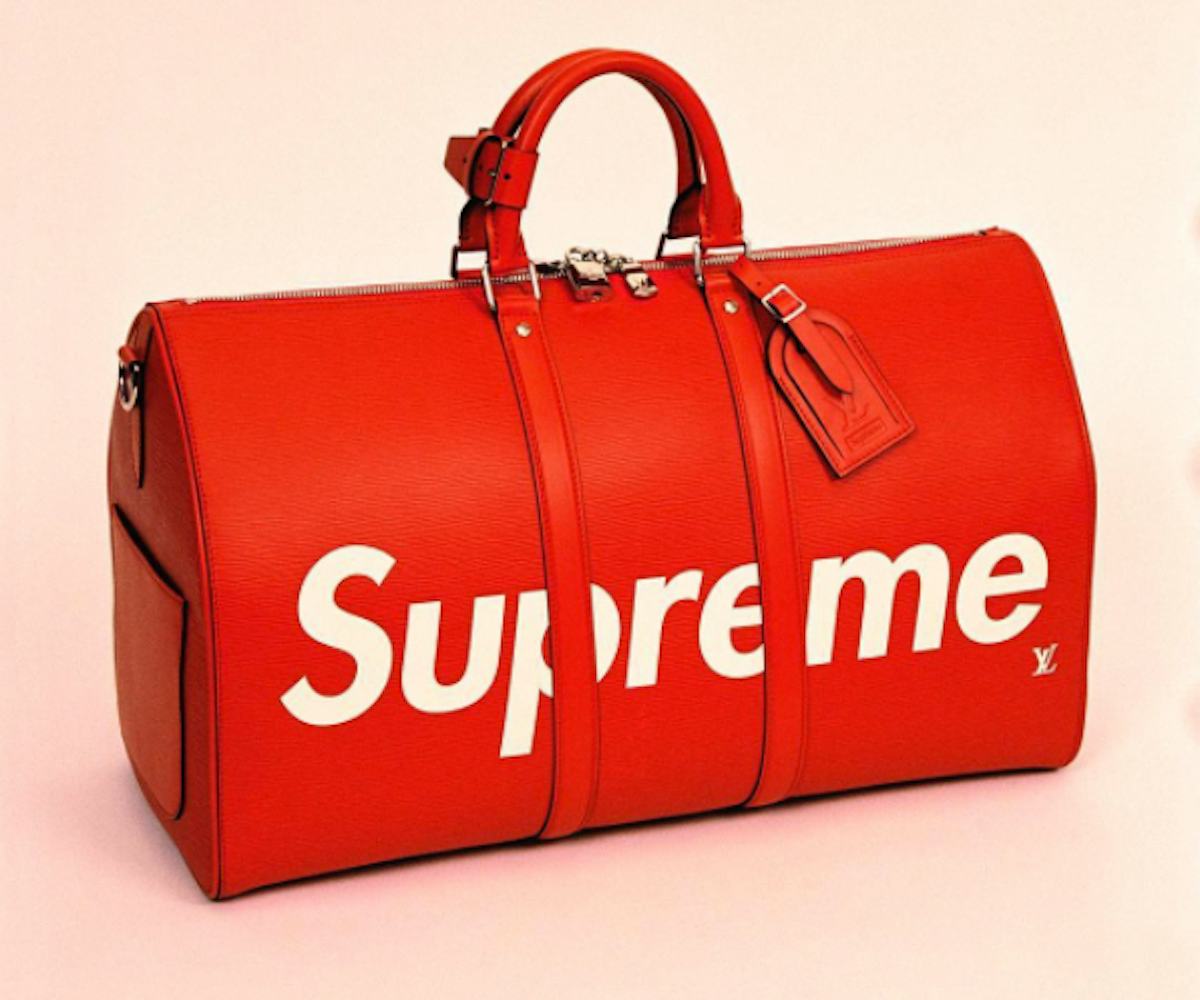 Photo vis @louisvuitton/Instagram
The New Supreme Is Louis Vuitton
Guard your wallets, fuccbois, that Supreme collaboration rumor is true. WWD confirms Louis Vuitton and the iconic cult streetwear brand have joined forces for Fall/Winter 2017. 
"You can't have the conversation of New York menswear without Supreme right now," Kim Jones, Louis Vuitton's men's artistic director says, "because it's such a massive global phenomenon." Talk about an understatement. The collaboration was unveiled during the fashion house's Men's Autumn/Winter 2017 show today. It features co-branded denim pieces, three styles of bags, scarves, and camo jackets. 
Rumors of the collaboration started flying after a Supreme fan account shared an Instagram from the upcoming show's casting call that showed a white T-shirt embossed with the LV and Supreme logo. That account has since shared more alleged images from the collection, which touts branded skate decks, fanny packs, accessories, and more. 
Prior to this, Supreme had used the LV logo without permission. Now, Vuitton is singing a different song. "I just feel that the strength of their graphic versus the strength of the Louis Vuitton graphic, and that kind of Pop Art feeling—it works together perfectly," Jones says. 
No prices for the collection have been posted anywhere, but that red leather Louis Vuitton x Supreme Keepall Bandoulère 45 model will likely run well above $3,000. Just remember: a fuccboi attitude can't be bought.