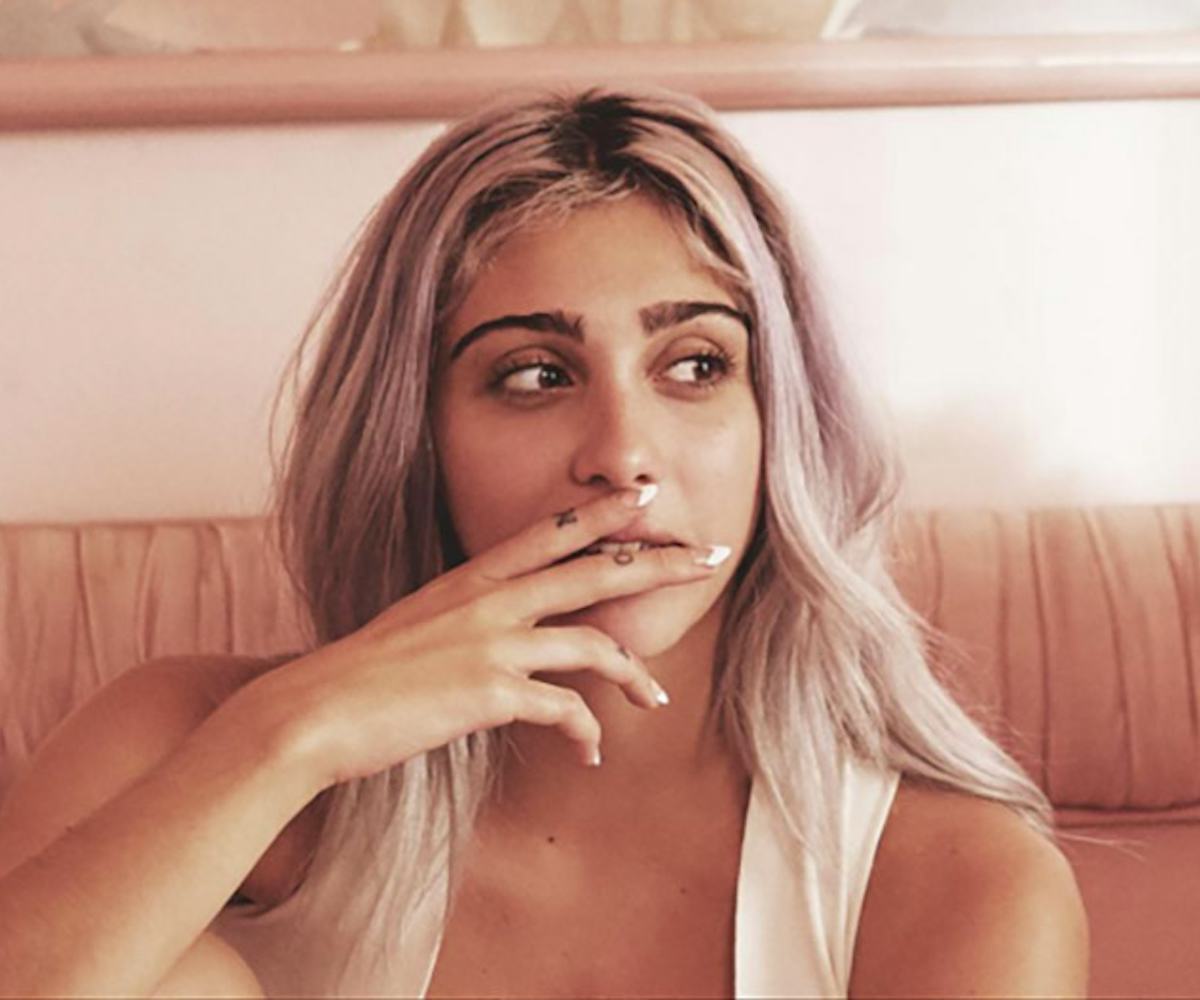 Madonna's Daughter Landed Her First Big Campaign
she'll make her debut for stella mccartney's new fragrance, pop
Only a week after announcing Grimes as one of the faces of her new POP fragrance campaign, Stella McCartney has announced her final muse—Madonna's daughter, Lourdes Leon. Joining Grimes, as well as Kenya Kinski-Jones and Amandla Stenberg, this is Lourdes' first big campaign.
Lourdes, known as Lola, has managed to stay out of the spotlight for most of her life. However, this campaign, that sends a message of self-acceptance, being true to yourself, and positive mutual support, seems to be a perfect fit for her campaign debut. She told Vogue in an interview, "I go through this struggle myself, [where] women's bodies have been made so public that everyone feels like they need to comment," later adding, "I love when someone doesn't pretend to be someone they are not."
She also already has ties with the designer, who is a close friend of her mother's. "I've known Lola since the day she was born, and it's been an amazing experience to see her grow and become an inspiring young woman. This is her first [campaign], her first everything, she's popped. Lola has popped," McCartney told WWD. 
The 19-year-old is photographed with silver-lavender waves with a chunk of her natural roots, and, of course, her signature dark brows—reminiscent of an '80s Madonna. We're certain this won't be the last time we'll see her gracing major campaigns (not that we are complaining).
POP will launch on March 24 in Stella McCartney stores and online at StellaMcCartney.com.