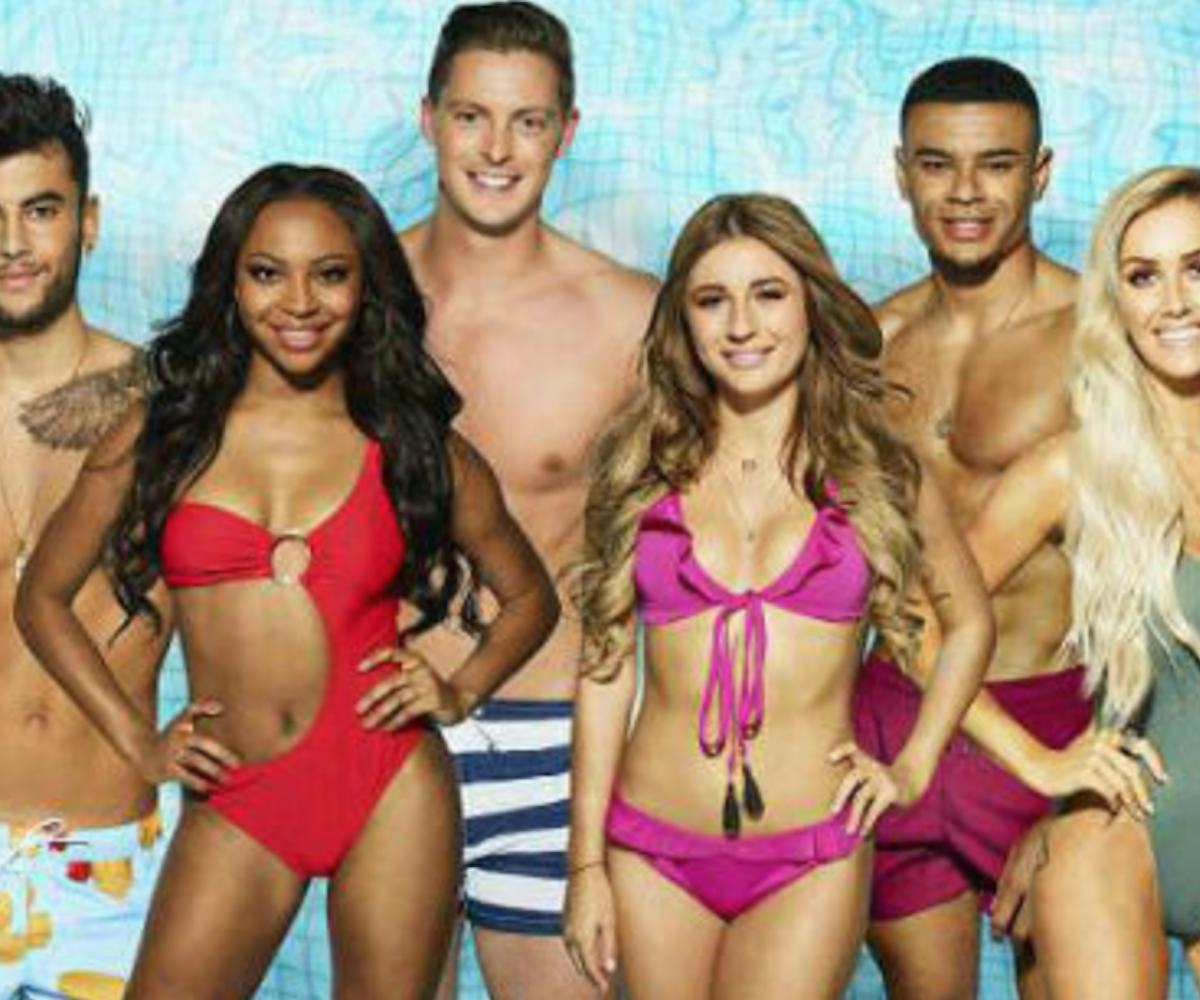 Photo Via ITV.
The Best/Worst Reality Show Is Coming To America
Think: 'Bachelor in Paradise' meets 'American Idol' meets 'Big Brother'
An American version of the U.K.'s most popular reality show, Love Island, is in the works.
According to Deadline, CBS has obtained the rights to create a Stateside spin on the hit ITV Studios program. Part dating show, part reality competition, Love Island brings together a group of stupidly attractive men and women to a tropical villa—forcing them to couple up or risk elimination. Amidst a series of challenges, participants form relationships that are strategic or romantic (or a strange mix of both) and attempt to make it to the end of the two-month filming period. All the while, at-home viewers are voting in real time to keep or eliminate certain contestants. The reward for making to the end? In the U.K. version, winners return home with the equivalent of $65,000. And, if they're lucky... love. 
"Love Island has been a massive success overseas," Sharon Vuong, senior VP of Alternative Programming at CBS, said. "We're thrilled that ITV has partnered with us to bring their most successful show to American television. Having seen the reaction of audiences across the pond and around the world to this most recent season, we expect American viewers will be captivated by this engaging format."
If you're in need of a new show following The Bachelorette finale, get ready.