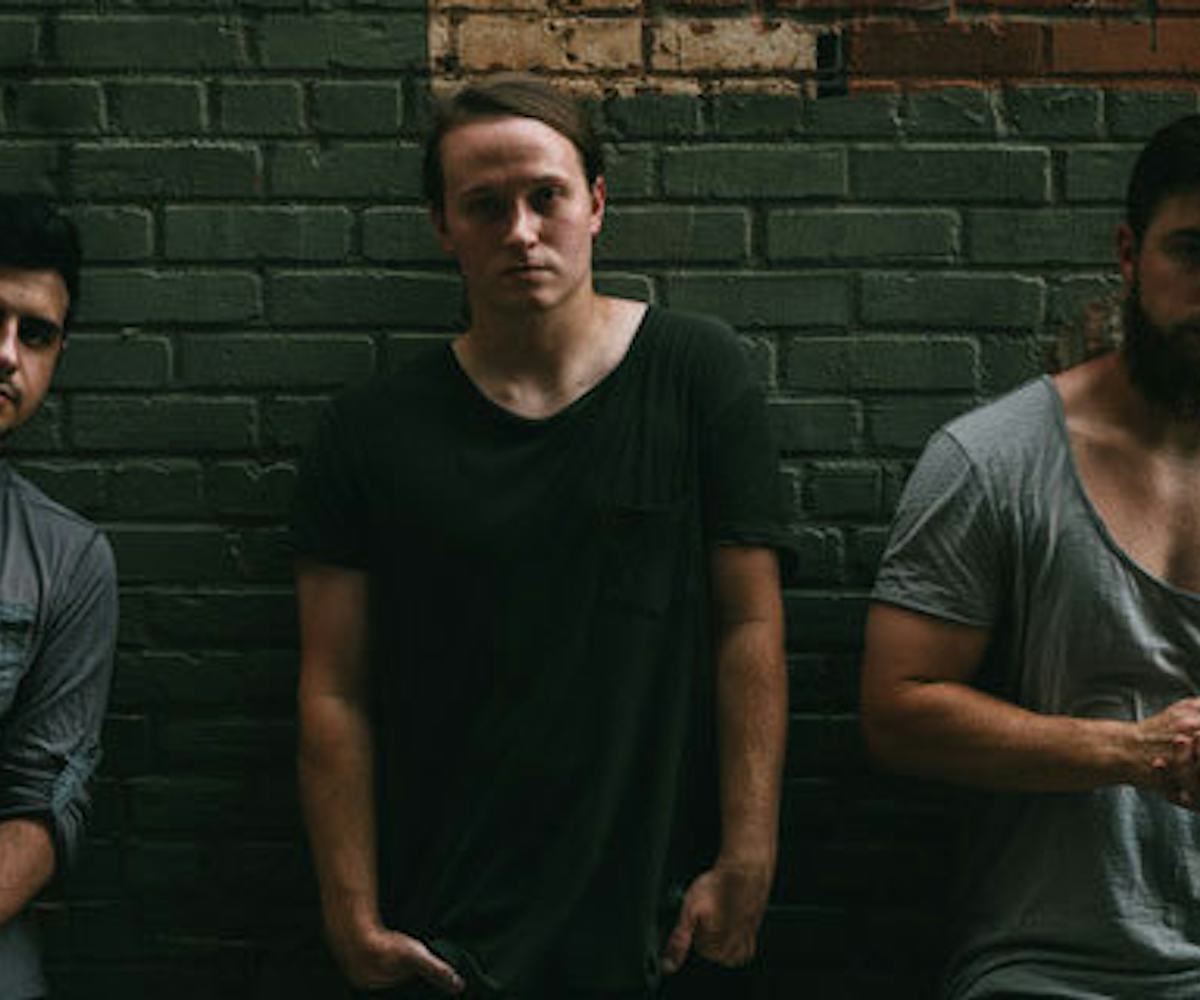 Courtesy Photo
Loyals Will Fill The 1975-Sized Hole In Your Heart
Life's nuances for the win
Loyals is a band made up of tiny moments. The Nashville threesome doesn't write songs just to write songs; they write songs because it's how they process the events in their life. It just so happens their processing winds up producing bright, pop-rock tinged songs that are as anthemic as they are intimate. All 12 songs off of their forthcoming self-titled debut album, which we're streaming exclusively below, make those tiny moments feel prolific. In Loyals' world, life isn't merely a game to be won, but an experience worth actively participating in.
"There was a strong intention to do something completely new," Andrew Gomez, the band's guitarist, tells us. For three years, Loyals has been sitting on this project, tinkering it here and there, and losing a drummer in the process. "Things were looking really bleak outside of the new Loyals songs," the band's vocalist and guitarist Dane Allen adds. "But then an old friend from Tooth & Nail records breathed new life into them." That was four years ago, too. It wasn't until 2015 that the album began to properly form; all those days spent writing, demoing, and wondering what the heck was going to come from the project started to pay off.  
The sustenance comes from their always-on approach to their music. "We're always writing," Allen says. "We never really get out of that zone." So much so that one of the album's lead singles didn't even exist until after the album was supposedly done. "["Hold On"] hit so hard with us and with the label that we had to put it on the album." And because Loyals is made up of primarily personal stories, it fit alongside every other song and the mess of a world the three of them are trying to make sense of. "There is optimism in it, there is sadness in it," Allen says. "I can't not write about the broad spectrum of life."
Between on-off romances and stories of redemption and a bittersweet shout to a higher power, Loyals, at the end of the day, are in search of clarity. The album's closer, "Don't Let Me Let You Down," is both a shout at God and a quasi-mantra for the band to always put their best foot forward. "There's a certain frustration to that song, like Man, why can't I just be better? Why can't I just be more a solid person?" Allen says. How much does faith in God influence their writing, I ask. "I view that faith as important as any relationship and friendship I have in my life," says Allen. "It's evenly split between all those intersections." 
It's that split that makes Loyals' music so compelling. Songs like "Heartstopper" and "Bail Out" speak to young love and an arrested development our new ways of relating have created. Even the album's shortest song, the transcendent introduction "Face," cut right to the feeling—that is feeling infinitely small in an increasingly connected world that tells us we're the bomb while, at the same time, telling us we're insignificant. So we make our own significance, picking artists and songs that help amplify that intention. By taking a page out of The 1975's playbook and turning day-to-day existential crises into sublime '80s-hued pop songs, Loyals have positioned themselves as the soundtrack for this listless idyl we call living in the 21st century. 
Loyals' Loyals comes out February 2 via Tooth & Nail Records.