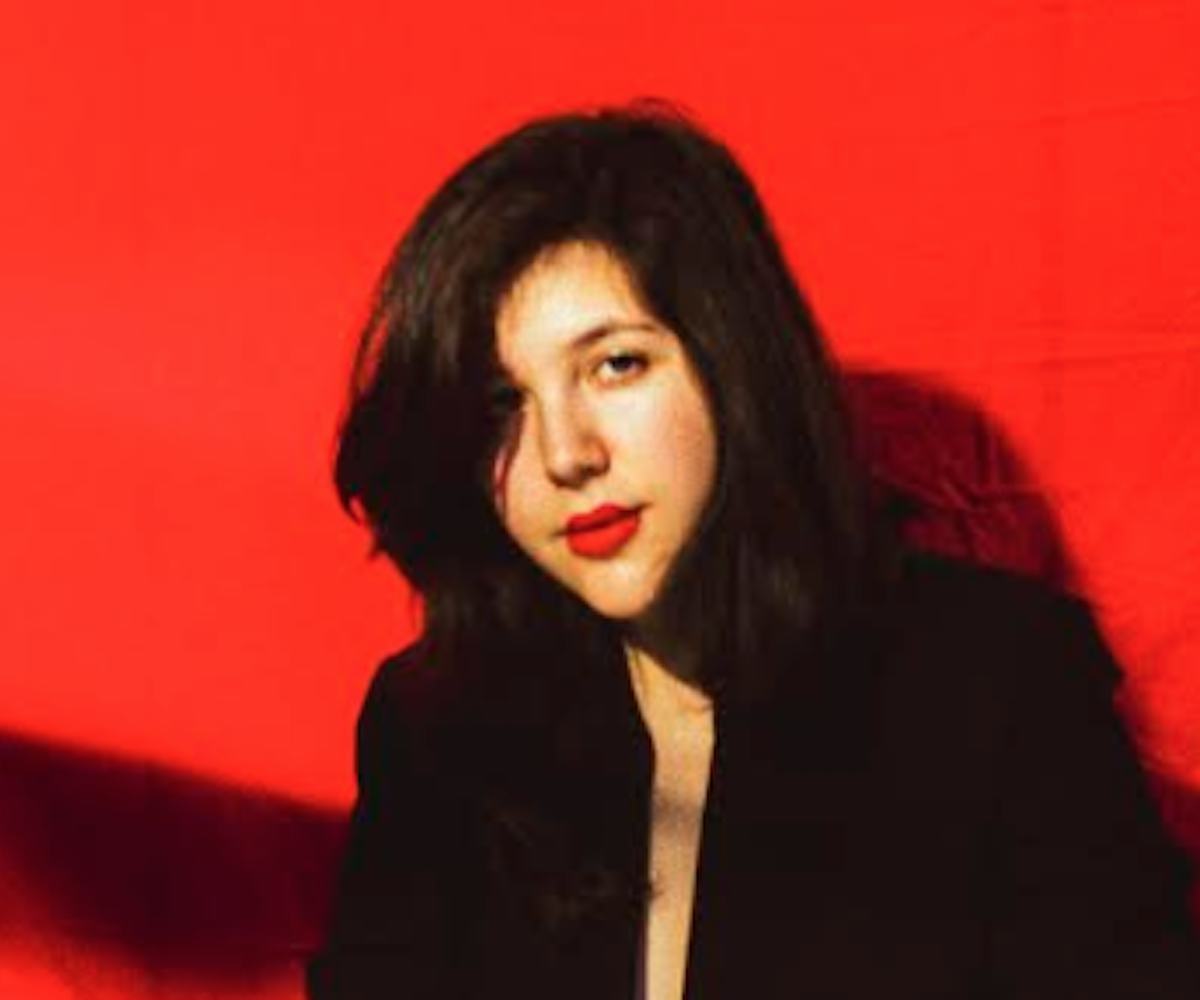 PHOTO courtesy of Matador Records
Lucy Dacus Looks Back—And Forward—On Her New Album
If a historian is defined as a person who examines and compiles narratives of the past, then singer-songwriter Lucy Dacus certainly qualifies as one. An avid journaler, the Richmond, Virginia-based artist has chronicled her life experiences through her poignant and literary-styled songwriting—all of which has culminated in her latest work, appropriately titled Historian. Spanning a thematic arc, the new record touches on a variety of personal subjects: grief, loss, breakups, political protest, creative burnout, and, most importantly, resilience. About the naming of her album, Dacus says: "I personally view myself as a historian. I was thinking that when people see it, it will say, 'Lucy Dacus, historian'—the way it would say like 'Paul Smith, dentist'—because I feel that's my profession more so than a 'musician' or even a 'writer.'"
Recorded in Nashville in just a week, Historian is the brilliant and moving follow-up to Dacus' 2016 debut, No Burden, which garnered universal critical acclaim. There is no doubt that Historian, which does not suffer the dreaded sophomore jinx, will continue to elevate her profile as a singer known for her distinct yet down-to-earth vocal style and her mature and thoughtful lyrics. The new record also marks an advancement in terms of the music, which is more expansive-sounding than the debut. "We would trust our first impulses and not rework songs over and over," she says. "I feel like the songs came out really genuine and intuitive for that reason."
Dacus, who begins a North American and European tour today, spoke to NYLON about the last two years in her life, the stories behind some of Historian's tracks, and her adjustment to being a recognizable figure in music. 
You've had a whirlwind time in the last two years after the release of No Burden with rave reviews and constant touring. How do you look back at that period?
I feel that I have plateaued in a way where I've become comfortable with a lot of the newness in my life. I've figured out how to be comfortable as a musician and also being away from home so much and being back at home. It's been a process. 
Did you have a concept for Historian prior to its recording?
I didn't enter the album with a theme in mind. I made a list of the songs that I had and noticed what they had in common. And it just so happened that my mind was asking a similar question over and over, and I was answering it in different ways. The different answers are all of these songs. So the big breakthrough moment for me was when I could sequence the songs into an arc that made sense to me. 
It seems like Historian sounds more dynamic than No Burden.
For No Burden, I hardly could wrap my head at having a band because I'd been playing solo up to that point. But for Historian, I knew that we could pretty much do anything. And so strings and horns came to mind. I had a better vocabulary for a guitar tone or vocal effects. I was so much more comfortable this time around in the studio and arranging. Even when I was writing, I would imagine when the drums would come in or a specific big bass part, which I never used to do. So I appreciated the opportunity to think more expansively this time around. 
The opening and powerful track, "Night Shift," is the first breakup song you ever wrote. Can you talk about writing it?
It kind of sets the pace for the dynamic range of the album. It's me solo in the beginning and then by the end, it's about as loud as it can go on the record. It's about being exasperated with the pain that someone has caused you and just being at that point of exhaustion where you don't even care anymore. Towards the end, the [narrator] realizes none of this is going to matter in five years—this is going to feel less intense, it might not feel anything at all. I find that to be a really hopeful sentiment. It feels like shedding skin in a way. It is cathartic to sing that every night. 
Another song off the new record, "Yours and Mine," was partly inspired by the Baltimore Uprising. 
The main reason I wrote it is because it was the first time in my life I felt really compelled to march. I had gone to marches through high school for things that I believed in, but it was about being with my friends [and] my community. This was the first political event that made me feel that I needed to show up, no matter what. The problem was that I couldn't; I was actually in Europe at the time. And so I felt that feeling of I want to be there more than anything, but also feeling like [America] wasn't my home anymore. The song is about deciding to protest rather than that specific event, but it's about one person's individual decision to show up, and also a decision to not judge people who don't. 
You directed the video for your recent single "Addictions"; you were previously a film school student.
For this video, I wanted to keep the crew really small [and] the idea really concise, and to be able to make all of the decisions just because I thought it would be quicker. It's really hard to communicate an idea, especially a visual idea, and have somebody else pull it off. I'm glad that I had training in filmmaking because now I feel that I can take control of those creative pursuits. It was fulfilling in a different way than making music, which is helpful for me to have more than one creative outlet. 
"The Shell" is your take on creative burnout. Were you experiencing that during the period between No Burden and Historian?
A little bit. Mostly I was worried that my songwriting would change, knowing that people were going to hear it on a wider scale. I had written so many songs that I didn't realize people were going to hear, and now many people have heard them. I guess I was anticipating a change that actually never happened, which I'm really glad about. I still write in the same way that I used to, I don't feel like that I'm catering to anybody. "The Shell" came from that consideration of when you call yourself an artist, and then if you don't make art, then who are you? The song is about taking a step back and not defining yourself by your work and letting yourself live without production.
The last two songs, "Pillar of Truth" and "Historians," are both heavy on a personal level, but they are hopeful, too.
That's what I hope people will get from the album. I think "heavy" and "hopeful" are good words to describe Historian. I want people to take away "Pillar of Truth" as a really triumphant song. It's about my grandmother dying, but it's also about her handling that part of her life so gracefully and with so much strength. I wanted the lyrics and the music behind it to honor her and be victorious and have this fervor that is of life and not death. Even the song is about her dying, it's really a song that's full of life—just like her life was full. 
Do you feel that you've said all you wanted to say with this album? 
If I had gotten out all that I wanted to say, I'd be done writing music. I think I did accomplish something with this album that I needed to accomplish before I could make anything else. Now that I have, I do feel released from a pressure to say these things. I feel like an un-tightening in my whole self, as far as this exists now. I'm already writing music for the third album, and that's really exciting to me. But it doesn't carry the same importance or weight as the songs on Historian. 
Given what you experienced with all the attention you've received so far, has your life changed since No Burden?
My life has changed dramatically. The grounded-ness of it has come back recently. I always felt like a grounded person. In the last couple of months, I felt I regained a sense of self and being centered. I'm trying not to question it too much, and I'm trying to let that be true. I don't need to second-guess my centeredness, that I could just exist in it. Things are getting easier. It's not that I'm getting jaded, but I think I'm getting used to this.