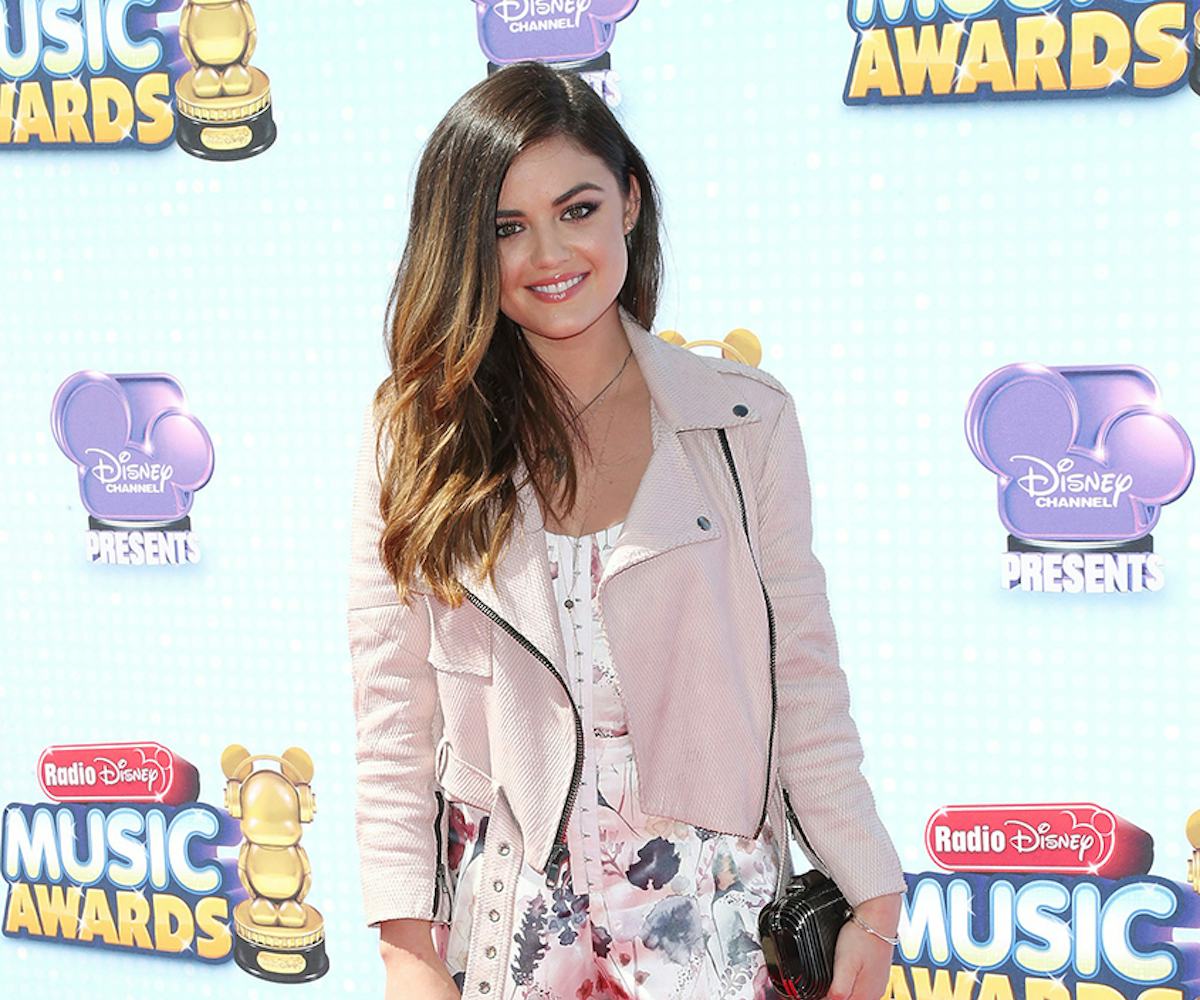 photo by getty images
Hello, sunshine. With the dog days of summer coming up, it's time to think dresses...or maybe shorts...or maybe both? Opt for a romper, the perfect combo that graces you with the comfort of a dress but with the safety of shorts. At the Radio Disney Music Awards,
Pretty Little Liars
starlet Lucy Hale showed us how to tackle the romper this season. 
First step? Go for a floral pattern. Next, follow in Hale's steps with a pink motorcycle jacket. Complete your outfit with metallic ankle-strap heels and a box clutch for a youthful, sunny look. We're ready for you, summer. 
Shop our picks below to capture your own Lucy Hale-inspired outfit.
MUST: ASOS Floral Print Playsuit -- $65.85
TRUST: Zara Metallic Strappy Heels -- $99.90