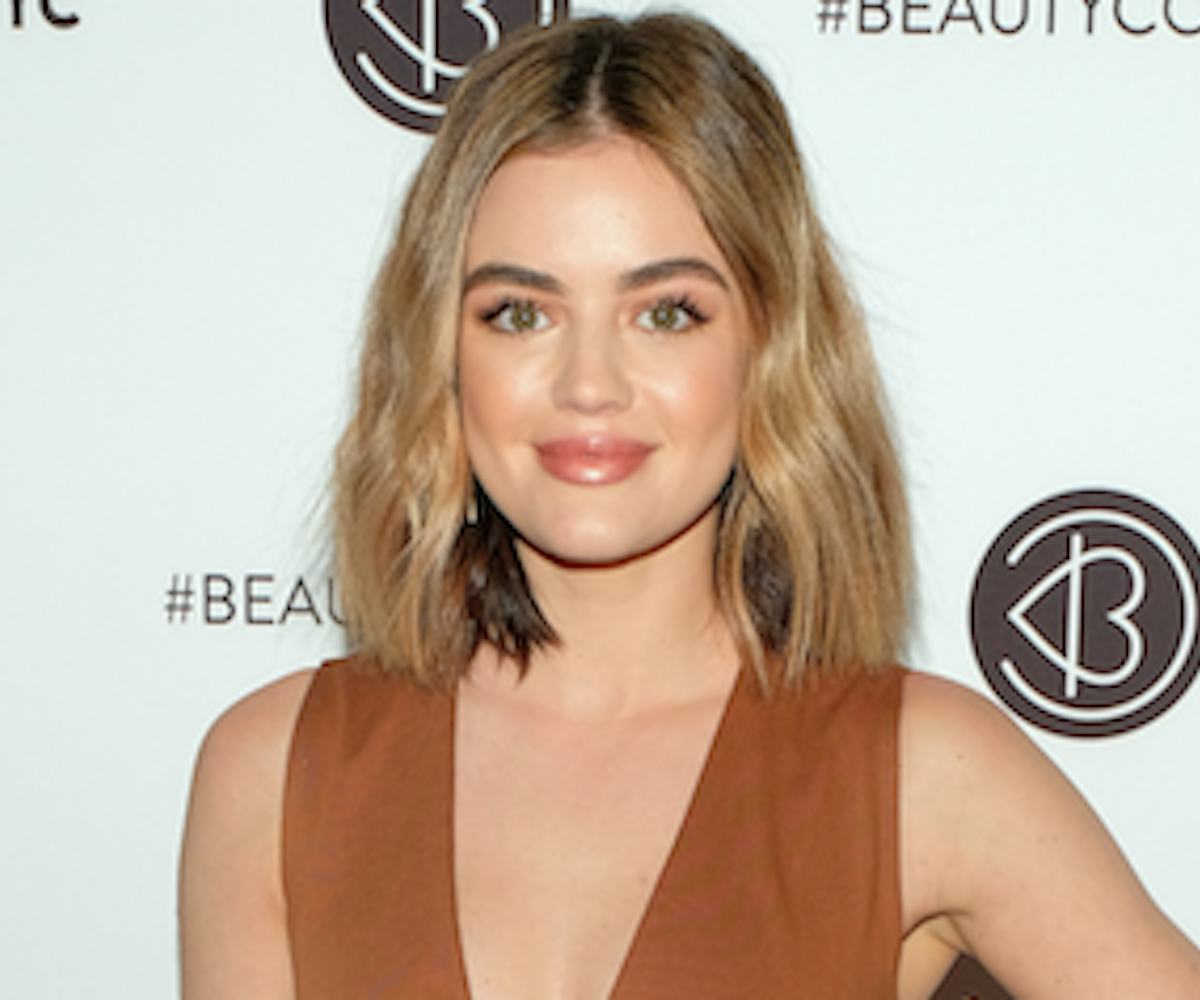 photo by Matthew Eisman / getty images
Lucy Hale Says She Has Been "Taken Advantage Of" While "Intoxicated"
The 'Pretty Little Liars' star talked about sexual assault in new interview
Earlier this year, Lucy Hale opened up about being sexually assaulted. The Pretty Little Liars star, who quickly deleted the post from her social media platforms shortly after, said that her "dignity and pride was broken" and that she "never understood sexual assault until tonight" following the experience. Now, in a new interview with Haute Living, the actress briefly opened up about the incident, stating that she was taken advantage of while intoxicated.
"I've experienced stuff on the small side, but assault is assault," she told the magazine. "I think there are a lot of people who have been intoxicated and taken advantage of. It's happened to me and people I know. It's very common. Luckily, I've been unscathed; nothing's hurt me too badly."
She also maintained that, though she's had "super-dark times" in Los Angeles, the city has always "had my back." 
"I know it sounds weird, but I've always been at ease here. For me, this is it," she said. "I think I'll always live here. I feel like I can be myself here."
You can read her profile in full, here.