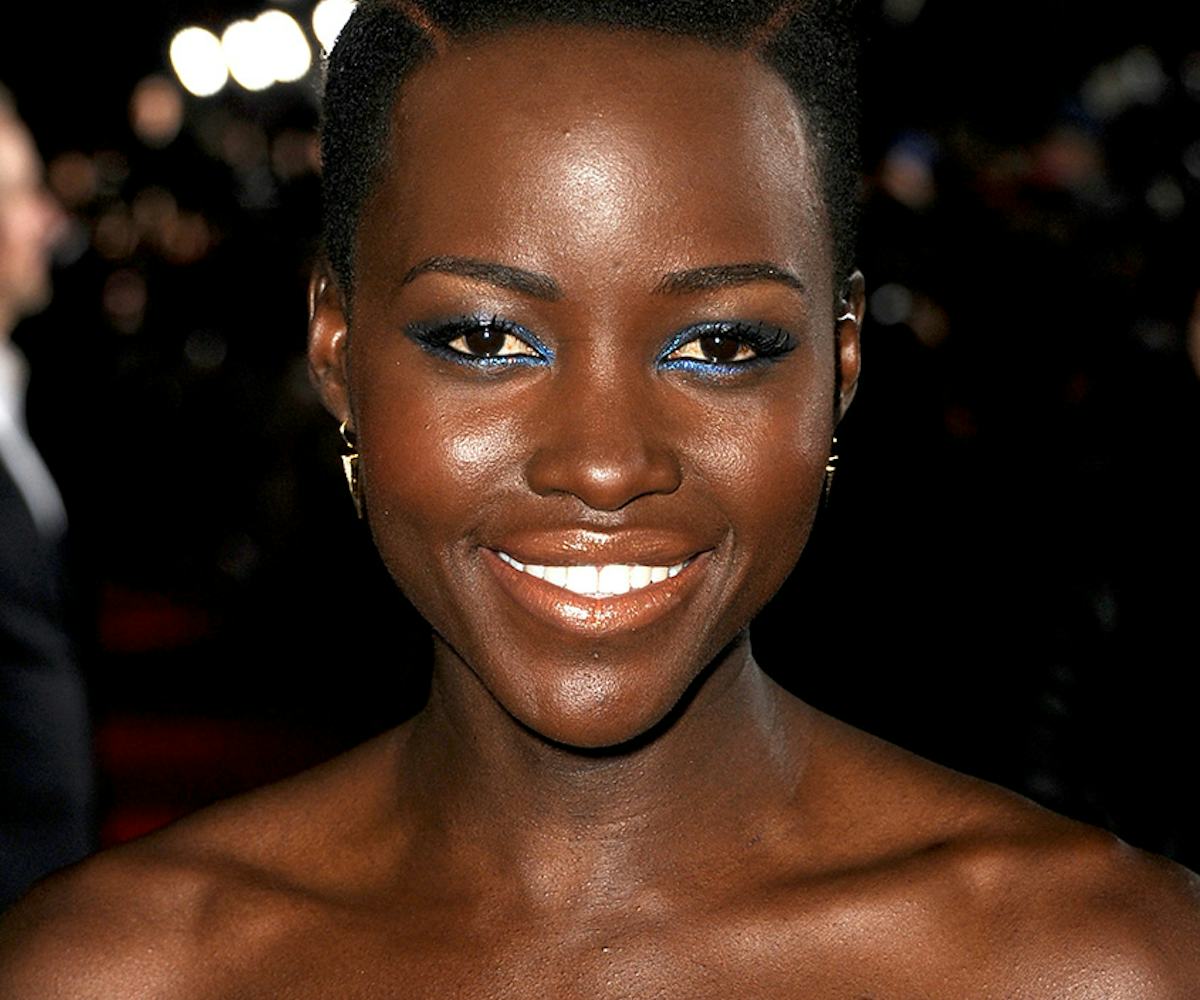 all photos by getty images
editor's pick: the girl with kaleidescope eyes
why lupita nyong'o's makeup is the best.
Not only did Lupita Nyong'o just win an Academy Award for Best Actress in a Supporting Role, but she also won an award in my heart for best colored eyeshadow. If there's a trend that's hard to pull off, it's colored eyeshadow, and Nyong'o looks flawless every time she steps out in blue, teal, or aquamrine eyeshadow without exception. (The proof is in the slideshow at right.)
While I try to master the art of mermaid eyes in my makeup mirror, I'm going to put on some of this NCLA Emerald Bay nail polish, so that even if I mess up my teal cat-eyes, my nails will be Nyong'o-esque.