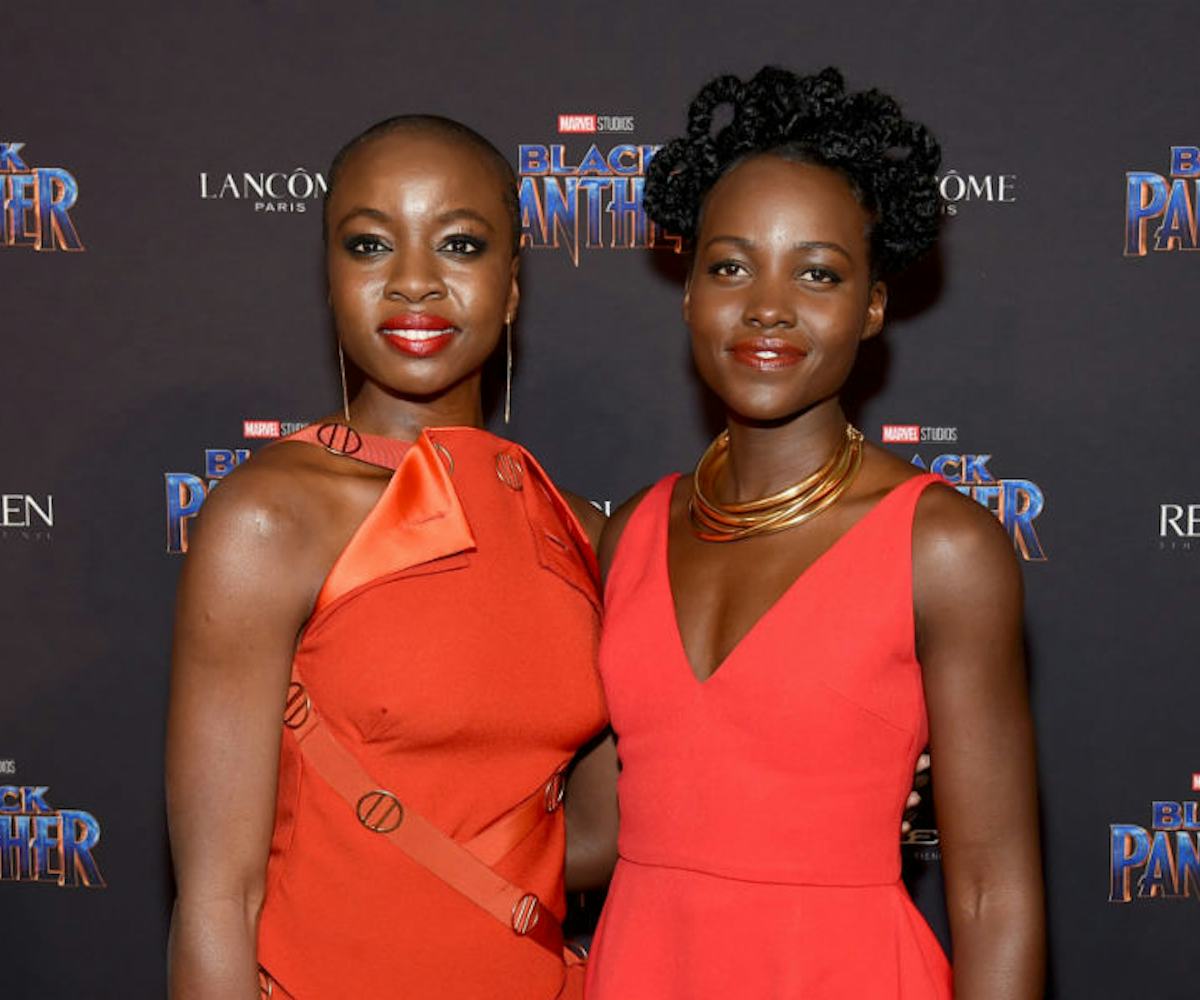 Photo by Jamie McCarthy/Getty Images for Marvel.
Lupita Nyong'o And Danai Gurira Are Adapting 'Americanah'
The Black Panther ladies—aka the backbone of the movie—may be getting back together sooner than we anticipated. Not for a sequel (yet!), but, according to reports, Danai Gurira and Lupita Nyong'o are teaming up to adapt Chimamanda Ngozi Adichie's novel Americanah, which tells the story of two star-crossed lovers from Nigeria.  
Nyong'o acquired the rights to the book back in 2014 but progress has been slow-moving. We know that it will reportedly be co-produced by Brad Pitt's production company, Plan B, the same one that brought us 12 Years a Slave. We also know that David Oyelowo has signed on to star in the drama. And, just a month ago, there were talks that the novel would be made into a miniseries and not a film. Where does Gurira fall into all of this? She's signed on to write the script for the project. 
Americanah will mark the third time the Black Panther actresses have worked together. In addition to the Marvel film, Gurira wrote the play "Eclipsed," which earned Nyong'o her first Tony nomination. To say we're excited to see what the pair whips up this time around would be an understatement. 
Long live these queens!