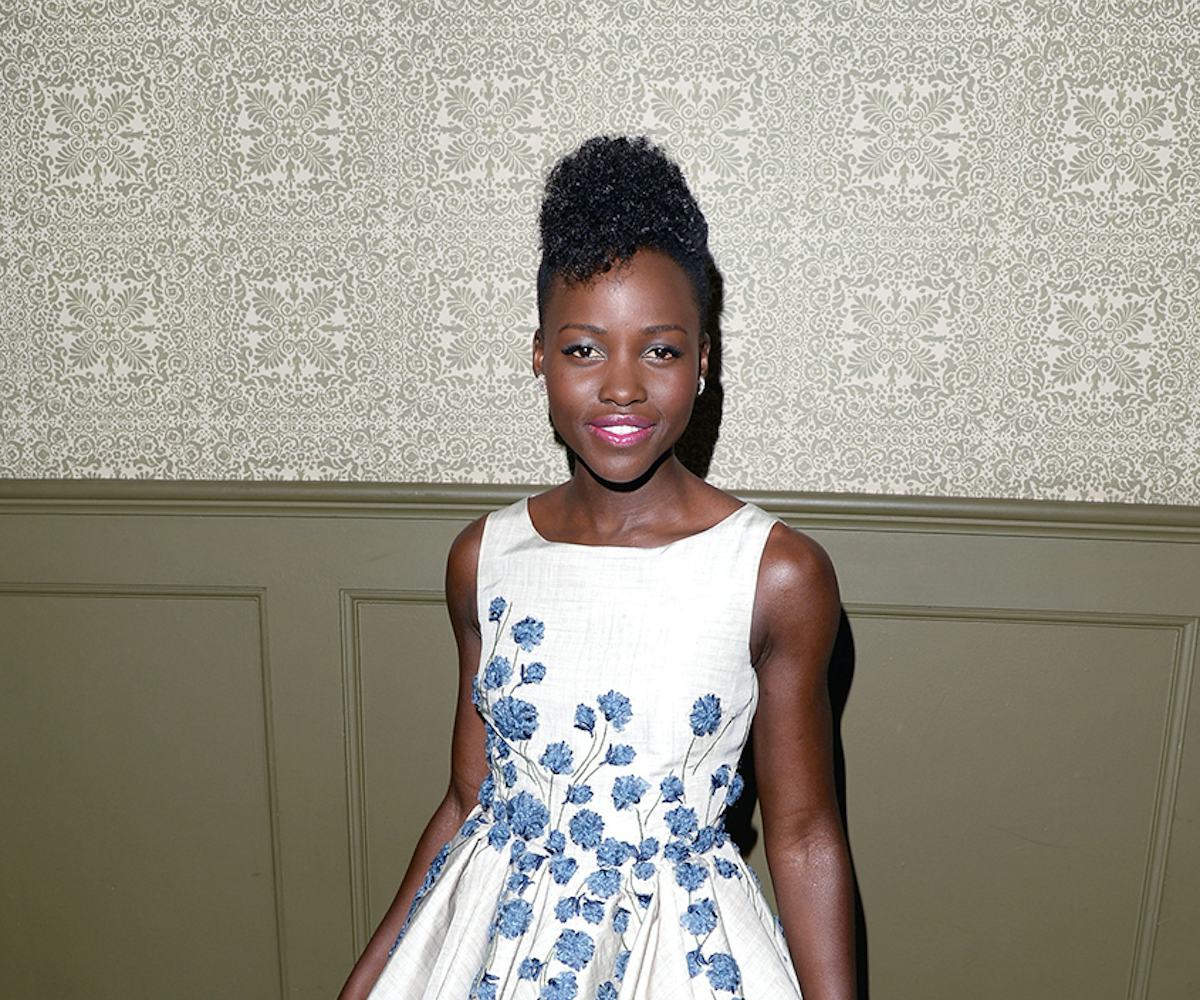 photo by getty images
best dressed: lupita nyong'o
florals for spring? actually pretty groundbreaking.
Award show season may be over, but Lupita Nyong'o's fashion game hasn't faltered. The new face of Lancome appeared in West Hollywood, California looking like a perfect ode to springtime in a Giambattista Valli Haute Couture dress. 
The flirty, fun silhouette of the dress along with blue floral embroidery gives this look the ideal girly-girl touch--and a craving for the perfect spring tea party. Oh, and we're loving her Louboutin pumps and Graziela Gems jewels to match! Want to step up your couture game? Try our picks below! 
MUST:
TRUST:
LUST: