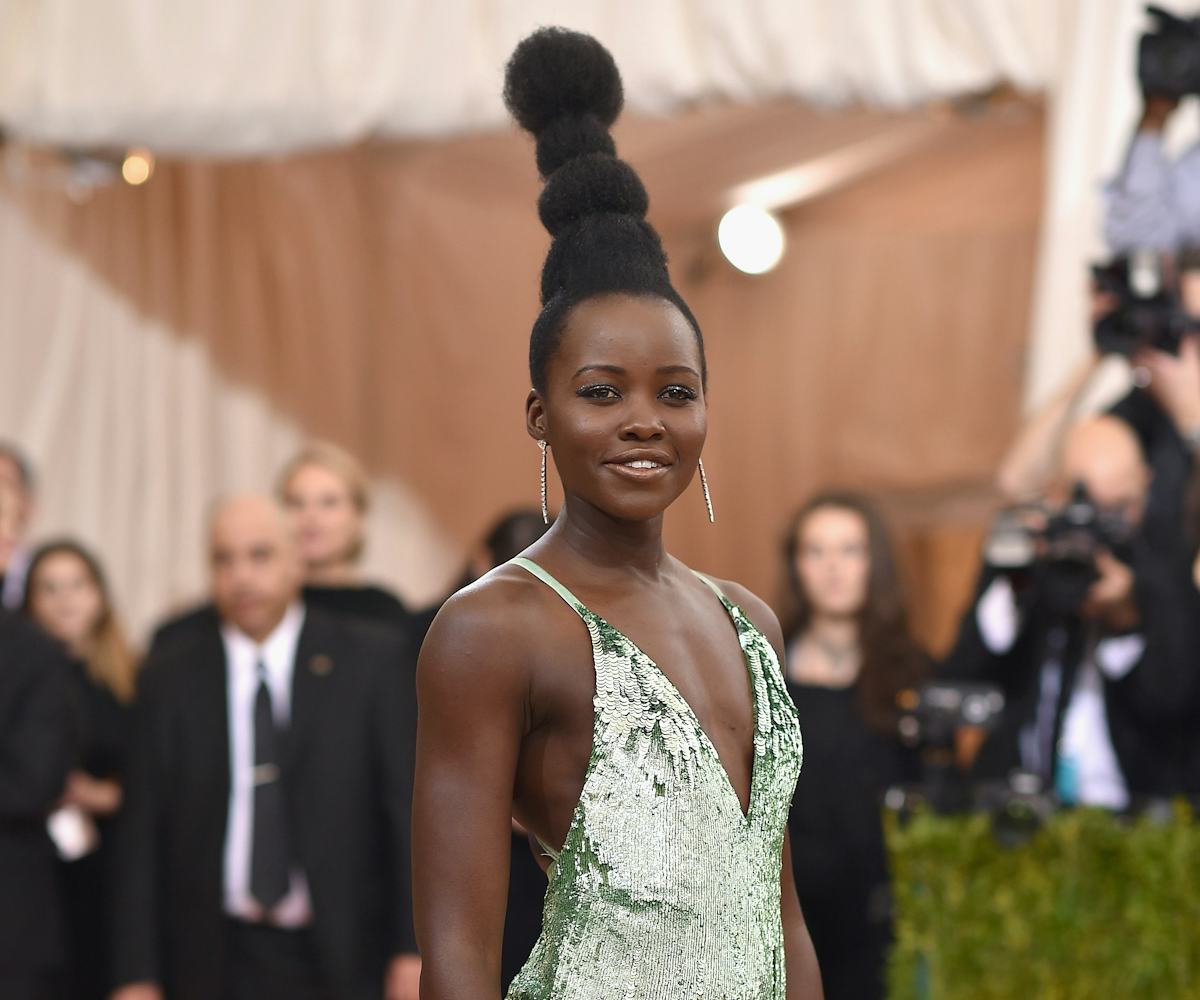 Photo by Dimitrios Kambouris/Getty Images
Lupita Nyong'o Defines The Meaning Of Success In Lenny Letter
"The size of the role, and the budget, and the perceived 'buzz' are much less important"
In the latest edition of Lenny Letter, Lupita Nyong'o penned a piece about building her acting career. She specifically elaborates on why she decided to take a leading role in the play "Eclipsed" on Broadway rather than play a part in a high-production movie for Hollywood. Upon being asked the question "why" by a journalist, Nyong'o argues that it should never have been brought up in the first place.
"To me it felt like a question about our value system in this culture, the ways we define success for ourselves as well as others," she states. "I think as women, as women of color, as black women, too often we hear about what we 'need to do.' How we need to behave, what we need to wear, what's deemed as too much or not enough, the cultural politics of what society considers appropriate for us and for our lives. What I am learning is that the most important questions you can ask yourself are 'What do I want?' and 'Who do I want to become?'"
Nyong'o goes on to say that things like "the size of the role, and the budget, and the perceived 'buzz'" from movies are less significant to her. She prefers to pick roles that she feels connected to—she wants to be "challenged by the character"—and avoids the "trap of telling a single story." From there, she explains the difference between a trope and an archetype to outline how "the intention of the author, what story is being told, and the power of the emotional journey of the characters" are far more valuable to her in the long run.
"I don't want to be overly cautious; I want to take risks, to try my hand at stories that thrill and terrify me," Nyong'o adds. "Partly because of the conversation the industry has been having about women and racial and cultural representation, I have recently decided to participate more fully in the development of roles I choose in the future...  I see a work of incredible power that is transforming lives by daring to offer women of color fully rendered narratives, and I feel so lucky to be a part of it."
Read Nyong'o's beautifully worded piece in its entirety here.