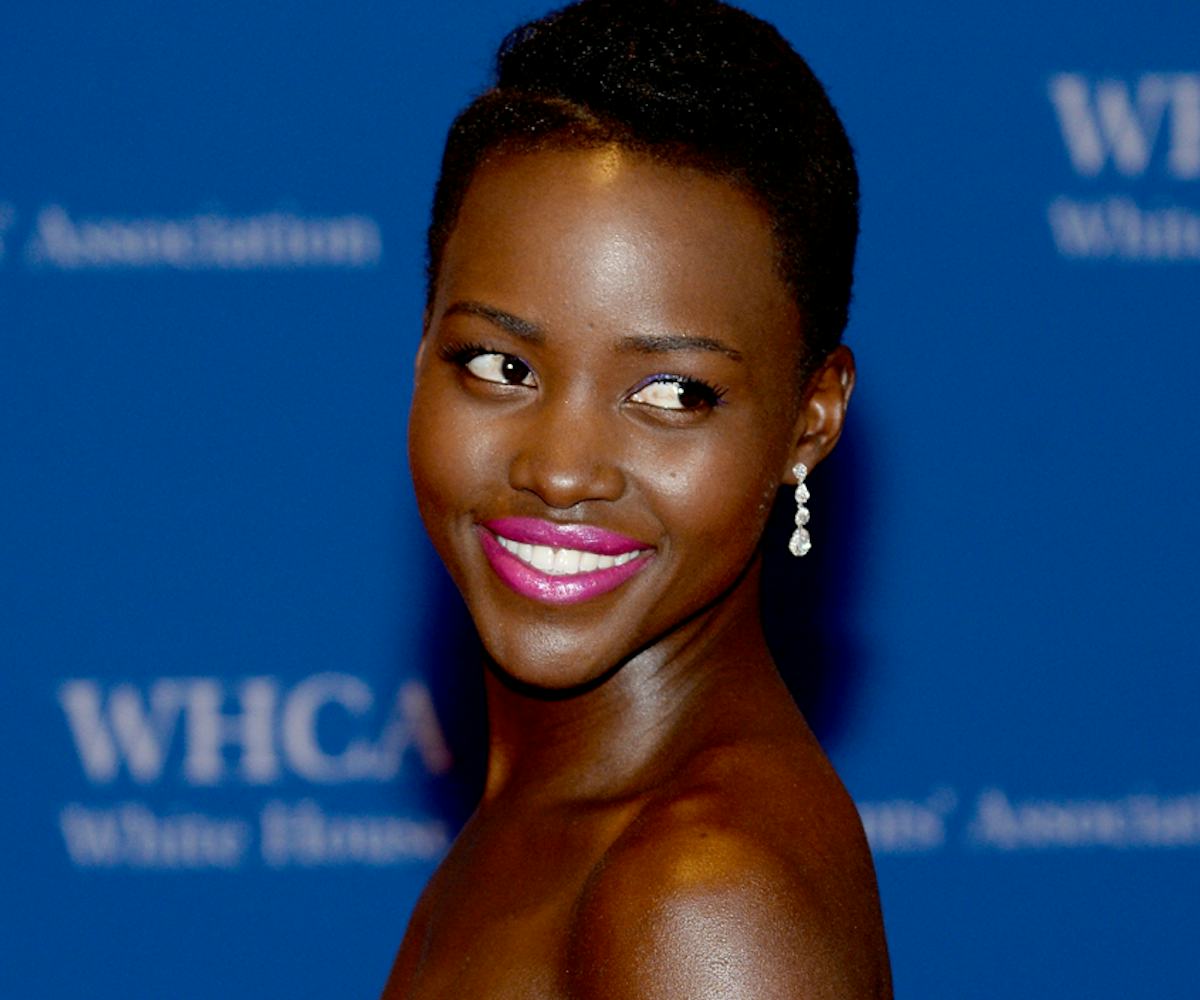 photo by getty images
la vie en rose
meet the 10 pink lipsticks you need for spring.
It's no surprise that Lupita Nyong'o is the queen of experimenting with makeup. As the face of Lancome, we'd bet she has a beauty cabinet filled with the newest products, and on the red carpet she never disappoints, from her aquamarine nail polish at the Academy Awards to her most recent look: neon pink lipstick at the White House Correspondents' Dinner.
As you probably know, we have a kind of thing for neon pink. Since day one it's been our signature color, so, yeah, we're pretty into the idea of rocking our favorite shade on our lips as well as our shoes, accessories, tops...and basically everything else. Inspired by Nyong'o's newest look we rounded up the 10 best pink lipsticks to try out for the spring season, from Nyong'o's faves from Lancome to some truly shocking hues from Obsessive Compulsive Cosmetics and Chanel. 
Find the coolest--er, warmest, pink lipsticks in the slideshow at right, and tell us your faves on Twitter and Facebook. 
Need more makeup inspiration? Follow us on Pinterest!
Lancome Rouge in Love Lip Color in Pink Bonbon -- $28.50
Lancome Color Design Sensational Effect Lip Color Smooth Hold in Poodle Skirt -- $22.50
Marc Jacobs Beauty LoveMarc Lip Gel in Gossip -- $30
Urban Decay Revolution Lipstick in Anarchy -- $22
Obsessive Compulsive Cosmetics Lip Tar in Nylon -- $18
Smashbox By Legendary Lipstick in Fuchsia Flash Matte -- $20
Nars Pure Matte Lipstick in Cathage -- $26
MAC Lipstick in Pink Poodle -- $16
Chanel Rouge Allure in Extatique -- $35
Maybelline Color Sensational Lip Color in Pink Possibilities -- $5.99