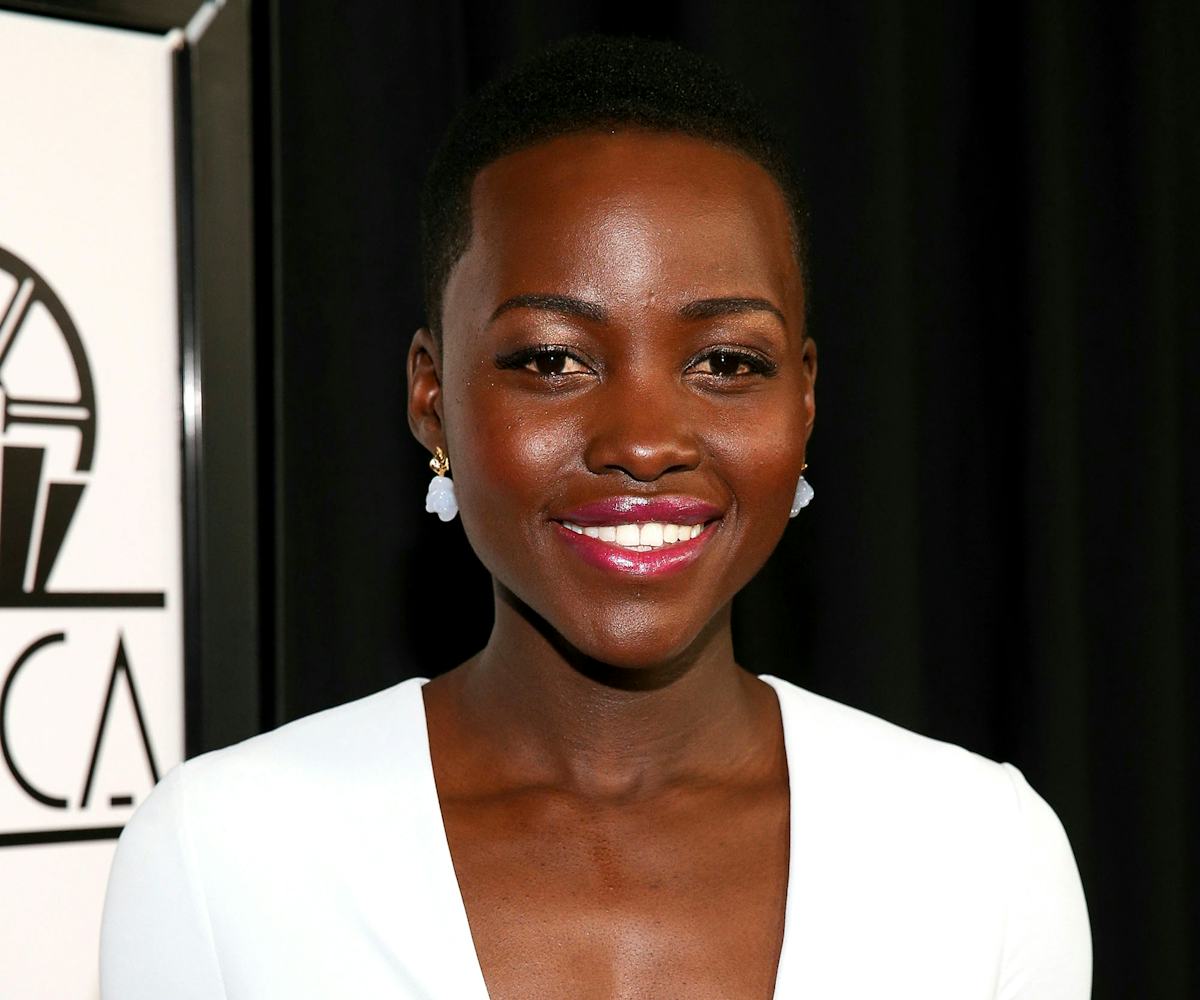 photo by getty images
beauty queen: lupita nyong'o
a rosy look that will have you asking, what cold?!
it was a given that Lupita Nyong'o has stolen our fashion hearts. After all, landing a Miu Miu campaign is the key to our hearts.
But it's safe to say that she's also become a major beauty inspiration, too. And her rosy look at LA Film Critics Association Awards is exhibit A as to why we've fallen so hard. There's just enough color to accent her all-white look, but not too much that she looks like a cartoon. Consider it the enhanced pink look that we get when we've been walking in the cold for too long--but instead of enduring the winter elements, here's how you can get it:
CHEEK IT: Revlon Photo Ready Cream Blush in Flushed - $12.99
Try something new this year--like a cream blush, rather than a powder, for a dewier look. Worried that your skin is too oily for one? Winter is the perfect time to play around with it, since your skin will naturally be a bit drier. 
LIP IT: CoverGirl Queen Collection Jumbo Gloss Balm in Cosmo Confetti - $6.99
Not only does this balm impart some shiny, glossy color, but it's also super hydrating--a real bonus for when temperatures drop below 32.
SHINE IT: Urban Decay Eyeshadow Primer Potion Tube in Sin - $20
With such bold lips and cheeks, Nyong'o keeps her eyes simple but polished. This primer is great for prepping lids for another product....but it also looks awesome when worn alone. I like Sin because it's got a not-too-shimmery champagne hue and is perfect for no-fuss girls who hate eyeliner but don't want to go to a big event barefaced.