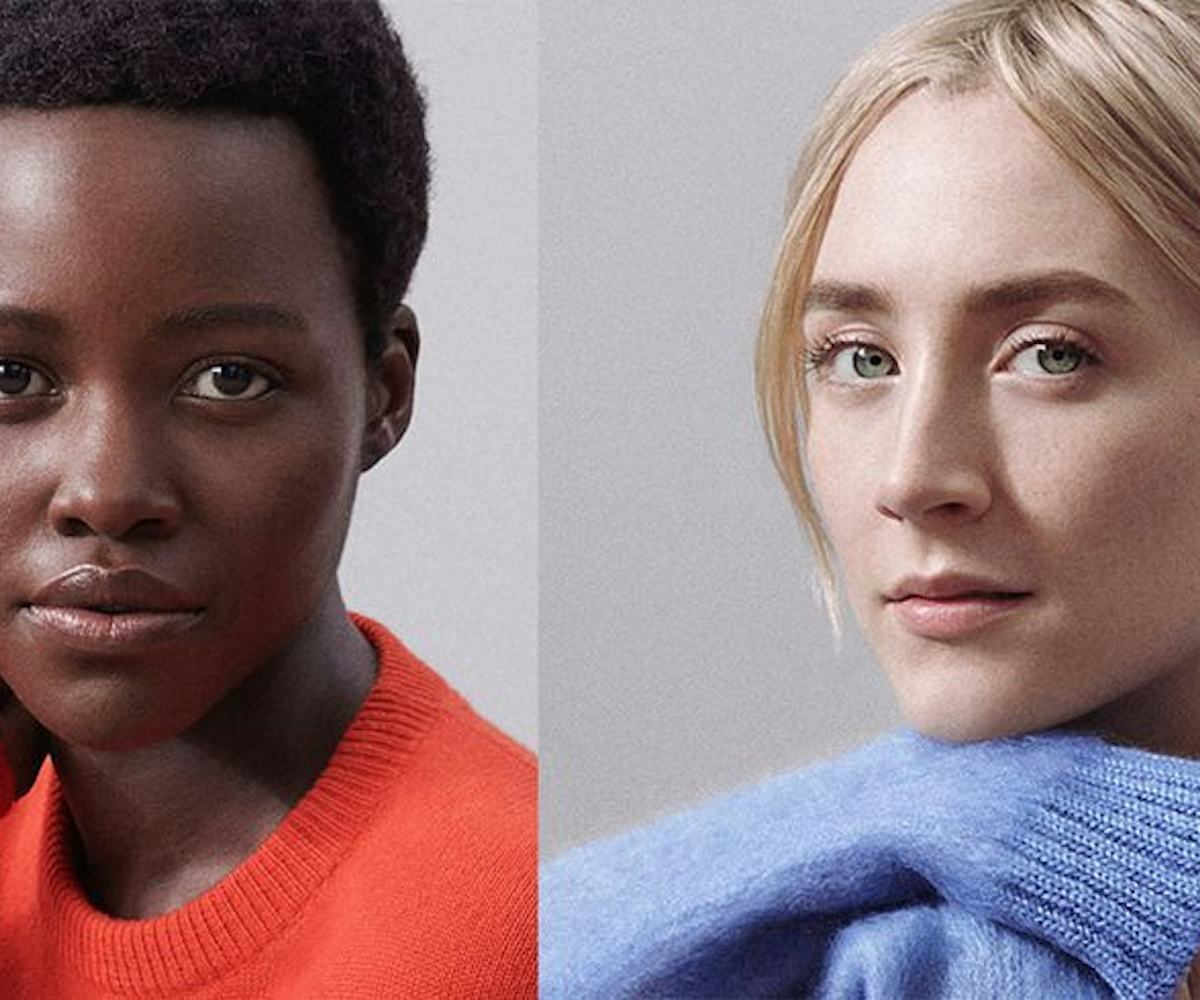 Photo courtesy of Calvin Klein
Lupita Nyong'o and Saoirse Ronan Are The Newest Faces Of Calvin Klein
For the brand's new fragrance
Calvin Klein is releasing a new perfume—and it's a celebration of the women who will wear it. The new fragrance is creative director Raf Simon's first for CK and will be called Calvin Klein Women. And none other than Lupita Nyong'o and Saoirse Ronan, two actresses killing the game in Hollywood right now, were tapped to be the faces for the campaign.
In the first ad for Calvin Klein Women, the campaign stars are pictured next to women that they admire. Nyong'o chose all-around icon Eartha Kitt and actress Katharine Hepburn, while Ronan picked singer-actress Sissy Spacek and singer and civil rights activist Nina Simone. The two actresses cited the women they chose as having a profound effect on their lives.
Simons said that the fragrance was "inspired by the transmission of strength and inspiration from one woman to the next; by plurality combined with individuality; freedom of expression; and the notion that the collective is as vital as the individual."
The minimalism of the fragrance's name and bottle are reflected in Nyong'o and Ronan, who are refreshingly bare-faced in the ad. The perfume itself is described as having notes of eucalyptus acorns, orange flower petals, and Alaskan cedarwood. It's available for pre-order today on the Calvin Klein website, with prices starting at $68. Check out the first ad for the campaign, below.