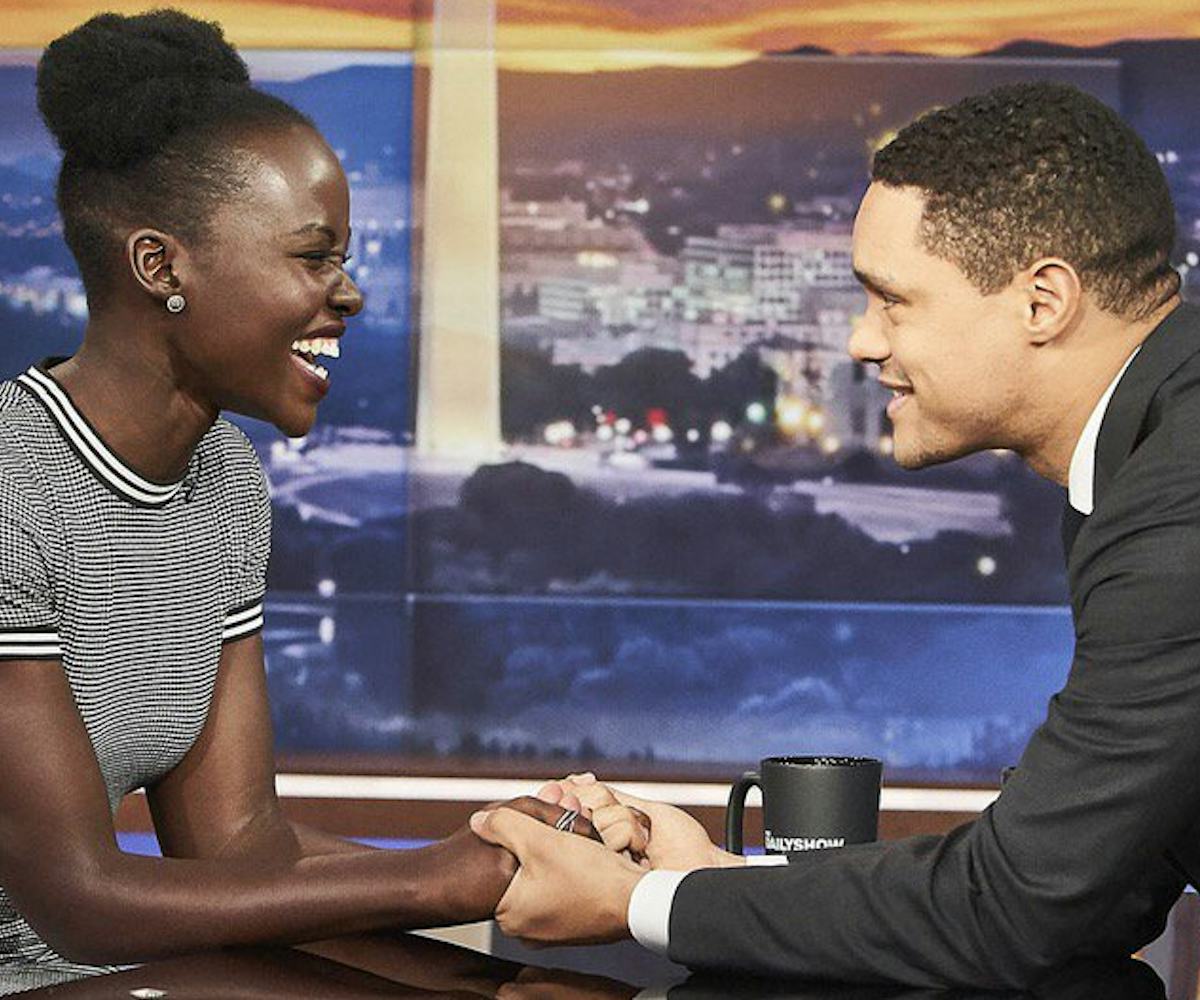 photo via twitter.com/lupitanyongo
Lupita Nyong'o Will Play Trevor Noah's Mom In A New Biopic
It looks like Lupita Nyong'o will be leaving the fantastical world of Wakanda for South Africa for her next big role. The Academy Award-winning actress recently announced that she will star and produce the upcoming film Born a Crime, the film adaptation of The Daily Show host Trevor Noah's bestselling debut autobiography Born a Crime: Stories from a South African Childhood. She announced the news on Twitter yesterday, stating that she was excited to be part of the project and that she "couldn't put the book down." 
"I'm in heaven!" Noah tweeted in response to the news.
Noah has always been open about the difficulties of growing up as a mixed-race child in South Africa during the Apartheid, a time during which interracial relationships were illegal. When the book debuted in 2016, it stayed on The New York Times bestselling list for 26 weeks and went on to win the James Thurber Prize for American Humor and two NAACP Image Awards. 
Deadline reports that Nyong'o will play Noah's mom, Patricia, who he says heavily influenced his life. She was shot in the head by his stepfather while returning from a church service in 2009 but survived.
There's currently no word on when the biopic will be out.