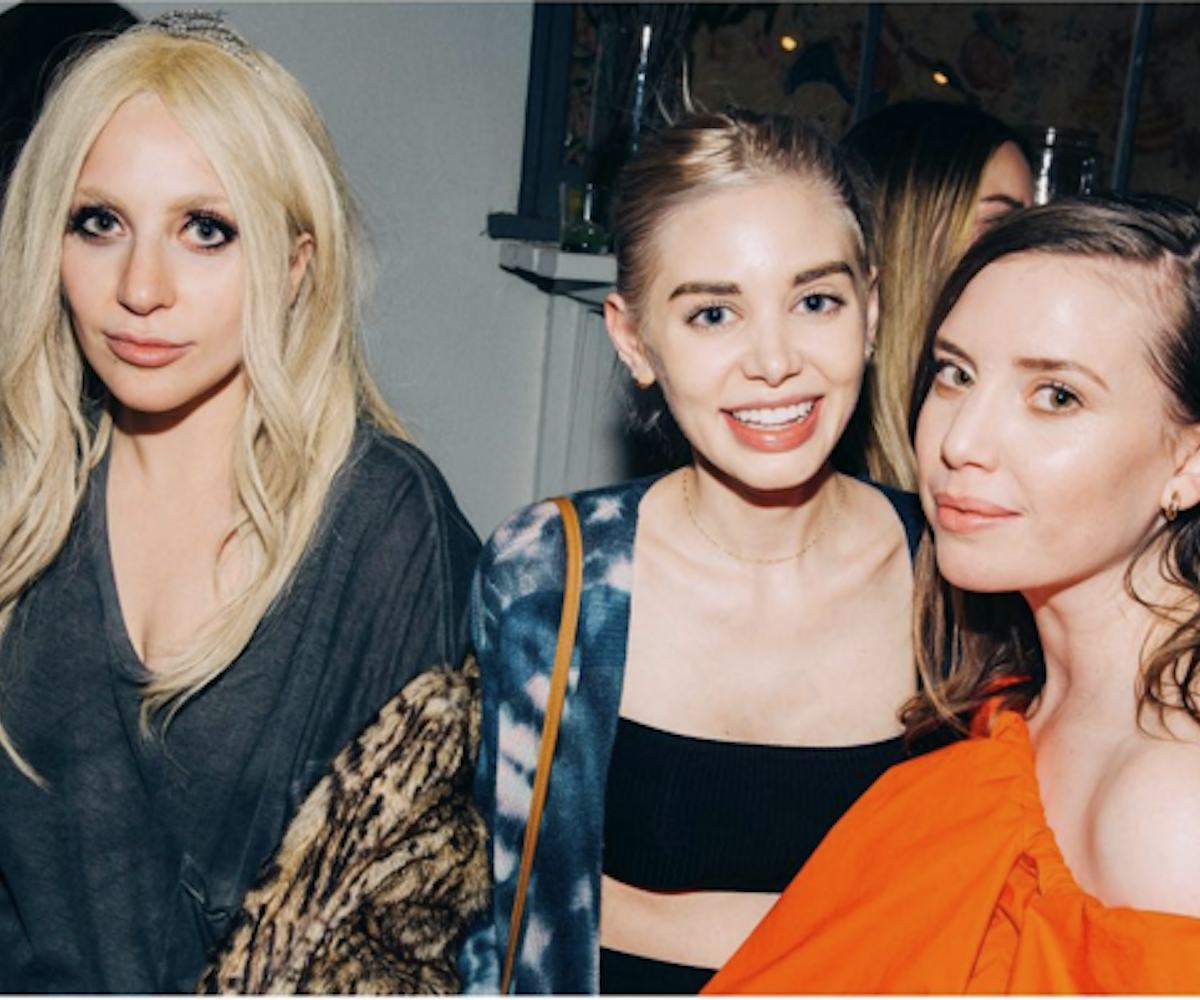 Photo via Instagram @YolaMezcal
Lykke Li Is Brewing Mezcal—And A New Supergroup
Love me like I'm not made of maguey
High up on the list of "parties we wish we were invited to" was singer Lykke Li's latest fête in the Hollywood hills, announcing her new supergroup and mezcal brand.
if that first part is exciting and the last part confusing, here's the deal. The Swede's best friends include chef and stylist Gina Correll Aglietti and activist and entrepreneur Yola Jimenez, and when the trio gets together in L.A. and Mexico City, they sing, eat, and drink mezcal. So, they're taking the next logical step and making their own brand of the libation, called "Yola Mezcal," which will be headquartered in a house just below the Hollywood sign, as reported by Vogue. Oh, and the house also doubles as a recording studio for Li's partner and father of their 2-month-old baby, Jeff Bhasker.
And, since that's already the most eye-rollingly L.A. thing you've read in a while, we'll stop before we talk about the green juice and exotic bites guests dined on (which included Lady Gaga and Lana Del Rey) and instead focus on the best news ever: Li's new supergroup. Titled "Liv" (Swedish for "life"), the ensemble features her partner Bhasker along with Miike Snow members Andrew Wyatt and Pontus Winnberg, musician Jonathan Wilson, and Warpaint drummer Stella Mozgawa.
Li describes their music as "the love child of ABBA and Fleetwood Mac", and although they played a few tunes at the party, so far only one clip has emerged on Instagram, which you can see below. The music is upbeat with a light, dancy feel and a definite relaxed, '60s-meets-'70s vibe. In case you forgot how much you adore and miss Lykke Li's presence, let's all remember this Drake cover she did last year.
No word yet on when Liv will drop an album or when Yola Mezcal will be released, though the latter already has a website and Instagram page. We're thinking both things would really help us get our summer on in a few months, but no rush. You can also view more photos from the event over at Vogue.