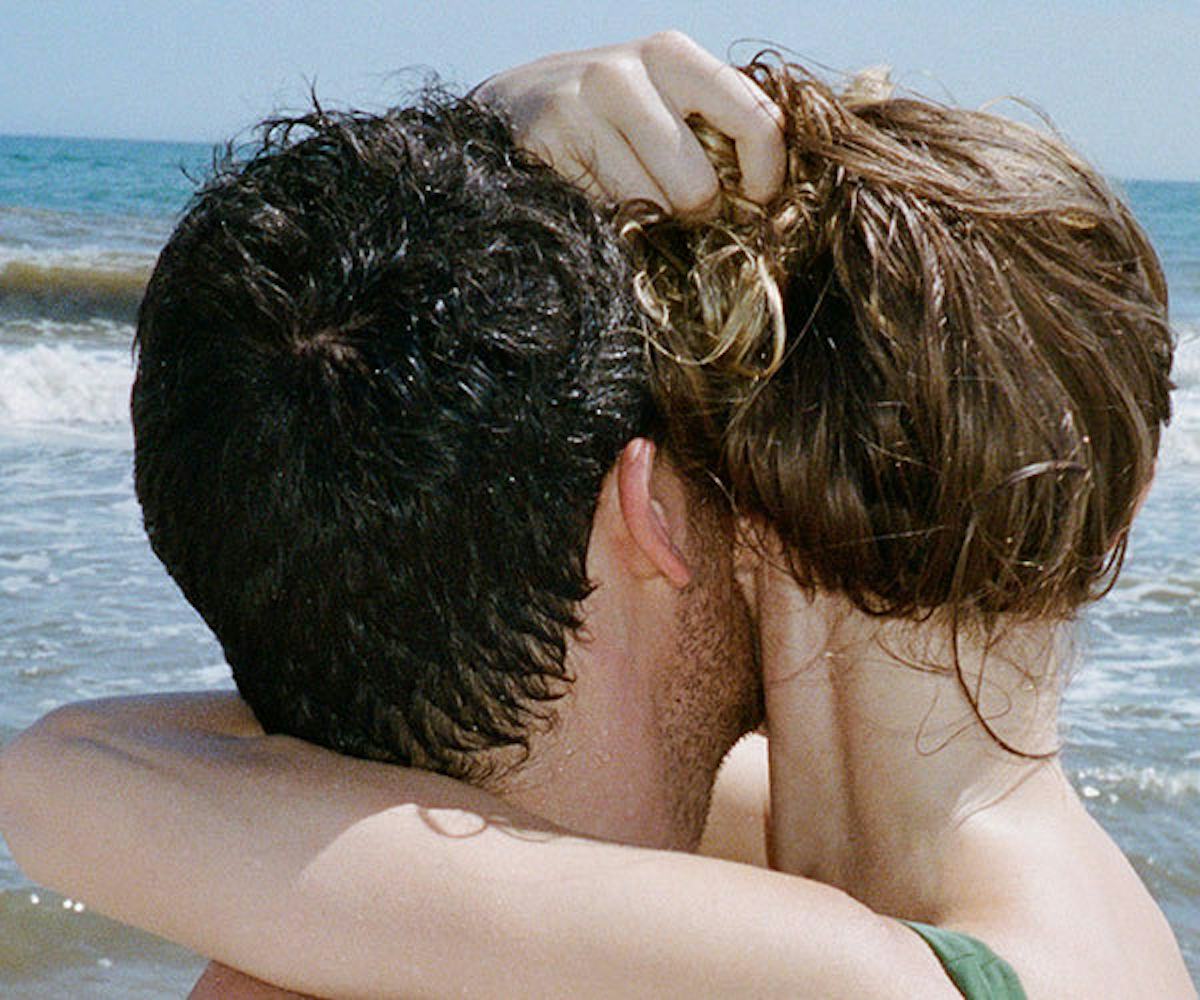 Photo by Chris Bernabeo
'Lylas' Is A New Queer Zine Defining Sisterhood Outside Of Gender
Sisterhood is a precious thing. It comes in many forms, from familial to platonic bonds to the kind that has to do with traveling pants. Though true sisterhood is rare, the search for it is worth the effort, and it is these special ties that Brooklyn photographer Chris Bernabeo is looking to document.
Growing up, Bernabeo didn't have any sisters. There was a brotherhood between him and his family members, sure, but no sisterhood, even in the platonic sense.The closest thing he had were a handful of cousins. "I've always identified with female friendships," he says. It's something he's found comfort in, something he has in common with many other queer men who've grown up in the closet. Sisterhood isn't just a bond, it's seeing yourself in others and empowering one another through the strength of vulnerability and the femininity that exists in all of us.
Lylas, then, is Bernabeo's attempt to find that in others. ("Lylas" stands for "love you like a sister.") The first issue, born from a summer spent in upstate New York, focuses primarily on people familiar to him. Some subjects weren't well-known to Bernabeo at first, but through his lens did they reveal themselves. "Lylas began as a side project, something I worked on for myself without really knowing what it was I was making," he says. Soon, though, the questions he was asking himself became clear: What does love look like beyond the romantic bit? How does it manifest between friends and best friends? And what's the line between best friend and sister?
For any photographer, the camera isn't just a tool for freezing time—it's an extension of the photographer's mind. It captures how they view the world, including how they view themselves. Because of this, Bernabeo wasn't able to capture the divine intimacy of sisterhood until he was open to his own capability for divine intimacy. It's been over five years since he came out of the closet; it's taken that long to finally understand what was necessary to help his subjects shed their inhibitions, too. "I wasn't hiding anything after I came out of the closet and that, in turn, helped others do the same for photos," he says.
Now, with one Lylas zine under his belt, he's hoping to open the project up to other creators. "I want to continue the conversation about the chosen family queer people make for themselves and explore that particular feminine bond that ties us together more often than the masculine one," he says. "Brotherhood, to me, comes with some pressure to perform masculinity, to prove you're 'man' enough. Sisterhood isn't that. It's performing yourself, for yourself, and having that self be celebrated by your fellow sisters." 
He adds, "To love like a sis is to love someone for who they really are." 
Check out a preview of Lylas' first issue, below. And pick up a copy here.