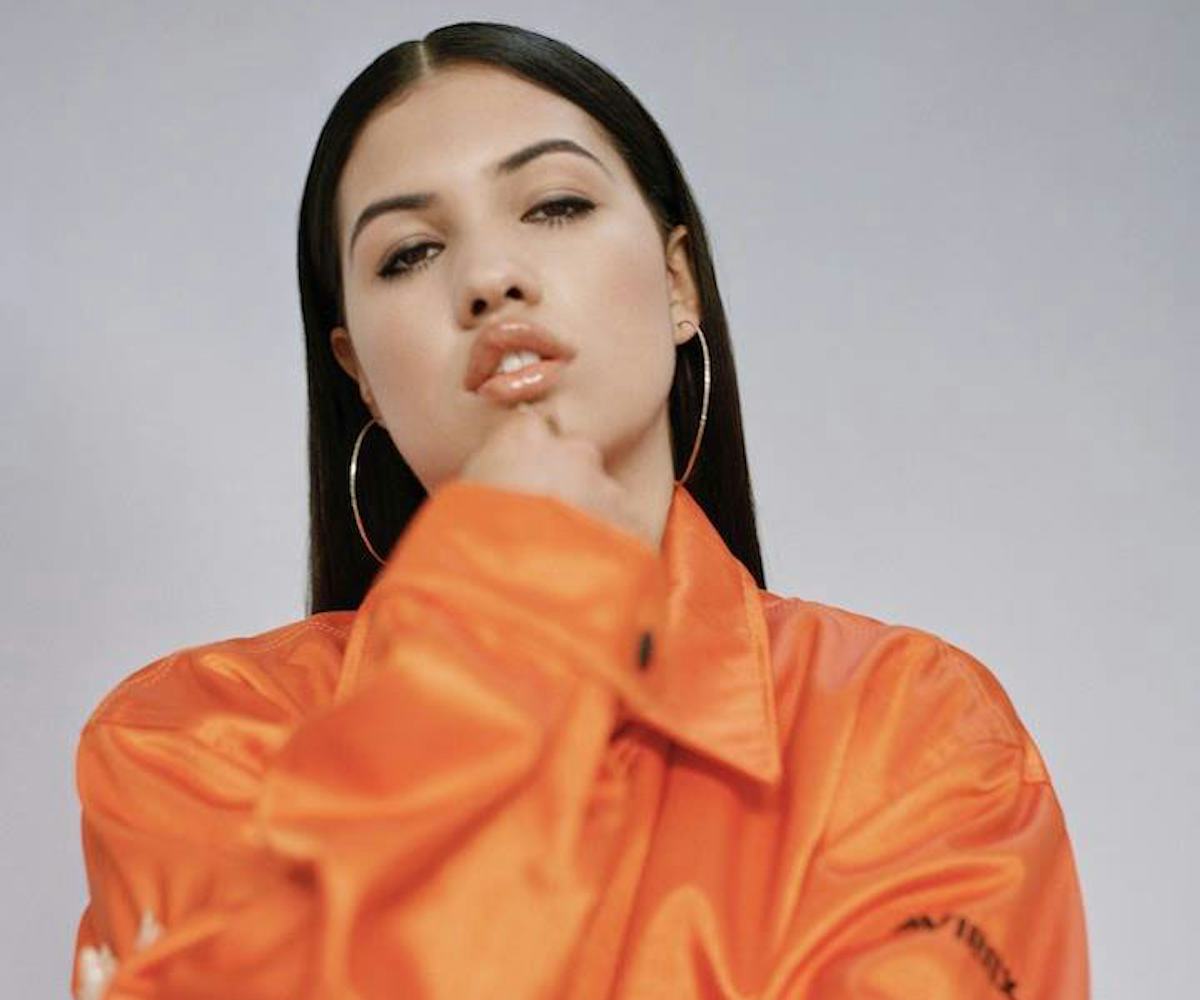 Photo via @mabelmcvey.
Watch Mabel Make Her Official Music-Video Debut
Mabel McVey is one of our favorite emerging artists on the rise right now. When we interviewed the London teen, we were impressed by her musical upbringing—her parents happen to be Neneh Cherry and Cameron McVey. Today, the R&B singer unveiled her debut music video for her second single, "My Boy My Town." The video was directed by Bafic, an artist who also recently produced a video for Mabel's mother (casual). Shot in black and white, the main focus is on Mabel with her hair slicked back in a sleek ponytail and gigantic hoops dangling from her ears, wearing nothing but an open bomber jacket and a Calvin Klein sports bra. "Let's meet in the middle, 'cause we both want a little bit more," she seductively croons behind the pulsing beats. Watch the stunning visual, below.