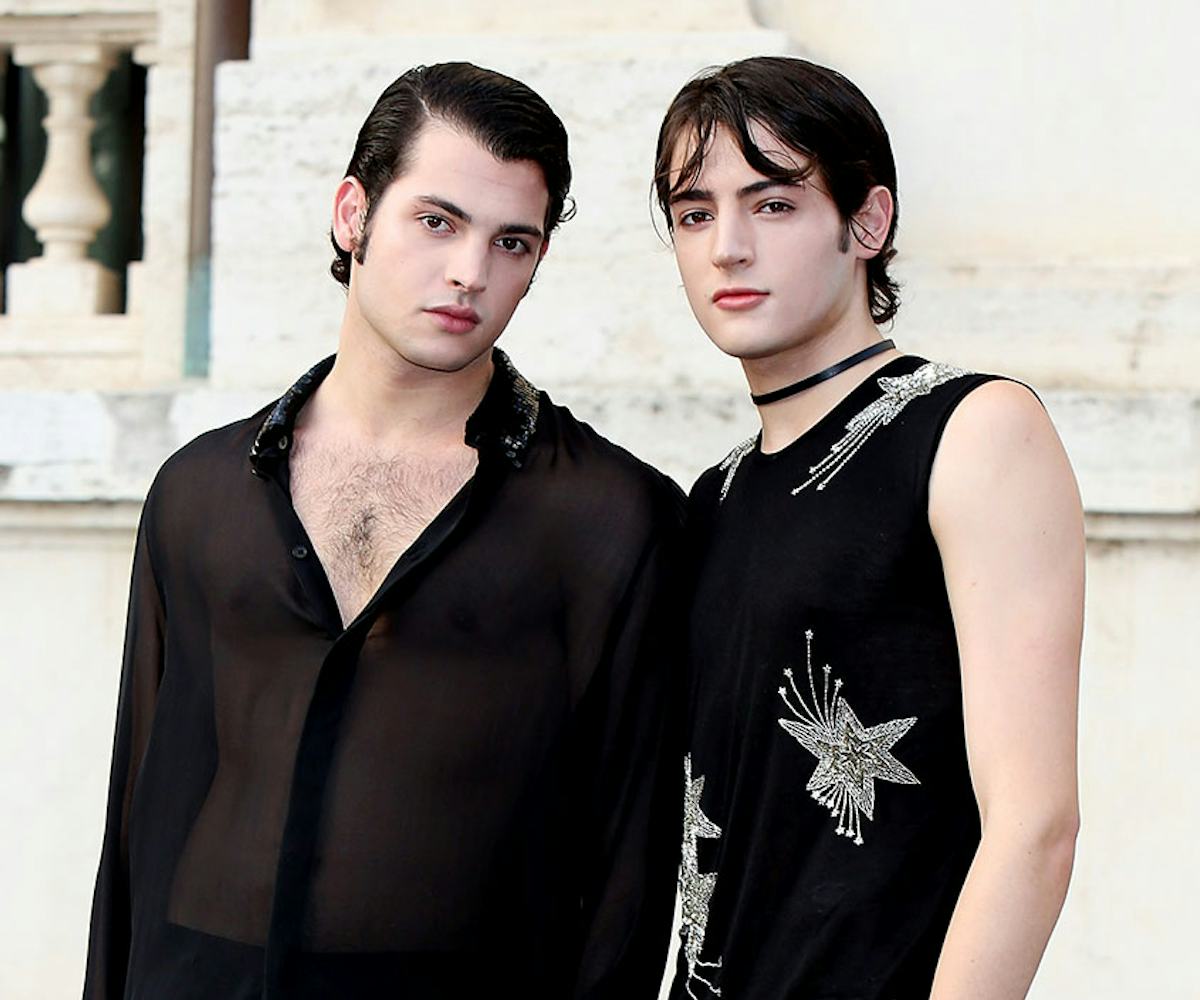 Photo by Elisabetta Villa/Getty Images
mac just launched a unisex makeup line
Contrary to traditional society, makeup is not only for one gender. So it may seem a bit strange for MAC, a brand that has continously celebrated diversity and individuality, to launch a branded "unisex" line. Nonetheless, if it makes men feel better about using makeup, then so be it. The collection, produced in collaboration with Harry and Peter Brant, features three of MAC's staple items: the Brow Finisher, Cream Colour Base, and Conceal and Correct Palette. 
The brothers told Refinery29 that their mother, supermodel Stephanie Seymour, helped introduce them to makeup. "We would always help her get ready and watch her make herself up so beautifully," they said. "It was something fun we did together, and some of our favorite memories as kids were in her dressing room." 
The duo are continuing their partnership with MAC and developing a new collection for 2016. "It's everything we wished existed in the market," they said.