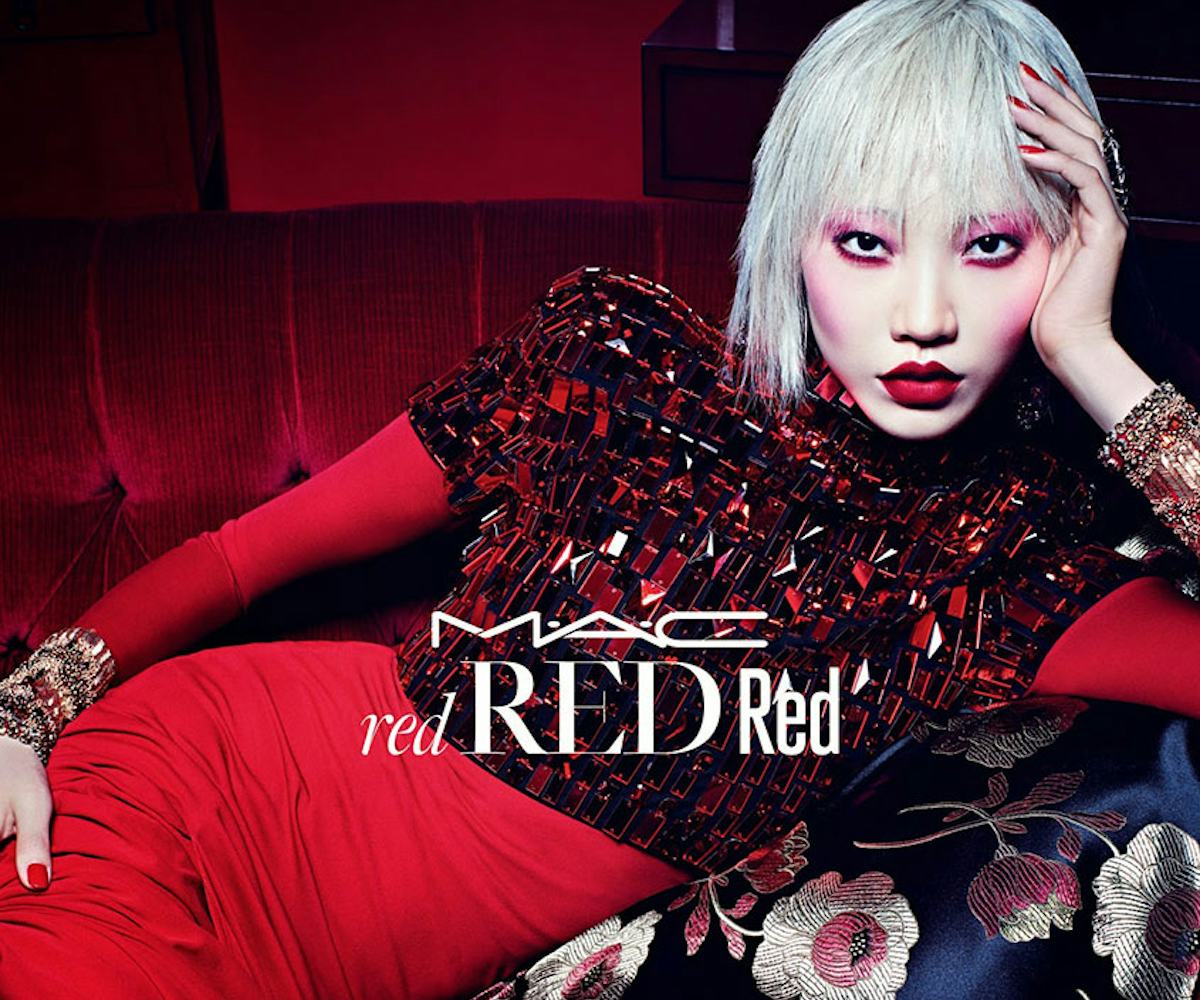 all photos courtesy of mac cosmetics
mac's new collection brings the heat
the 'red, red, red' collection is here
We love a vampy look as much as the next girl, but we've found that it's best to keep the moodiness to a minimum during the holiday season (there will inevitably be enough at the dinner table). But that doesn't mean we like to keep it totally tame. And luckily, our go-to makeup brand MAC Cosmetics has got us covered with their super sultry new 'Red, Red, Red' Collection. Featuring four limited-edition scarlet lipsticks, four lipglasses, a pale peach highlighter, and a bevy of casual color powders and polish shades, the line somehow captures every amazing raspberry, rose, and ruby shade imaginable. And at its super affordable price point (all products are under $23), it's kind of hard to pass up.
You can shop the 'Red, Red, Red' Collection now at Nordstrom.
Related Articles
Find Out About The Nasty Gal x MAC Collection From The #GIRLBOSS Herself
Check Out Miley Cyrus' New MAC Collection
MAC 'Red, Red, Red' Cremesheen Glass, $20.
MAC 'Red, Red, Red' Casual Color, $22 to $23.
MAC 'Red, Red, Red' Lipstick, $16.
Mac 'Red, Red, Red' Eyeshadow, $16.