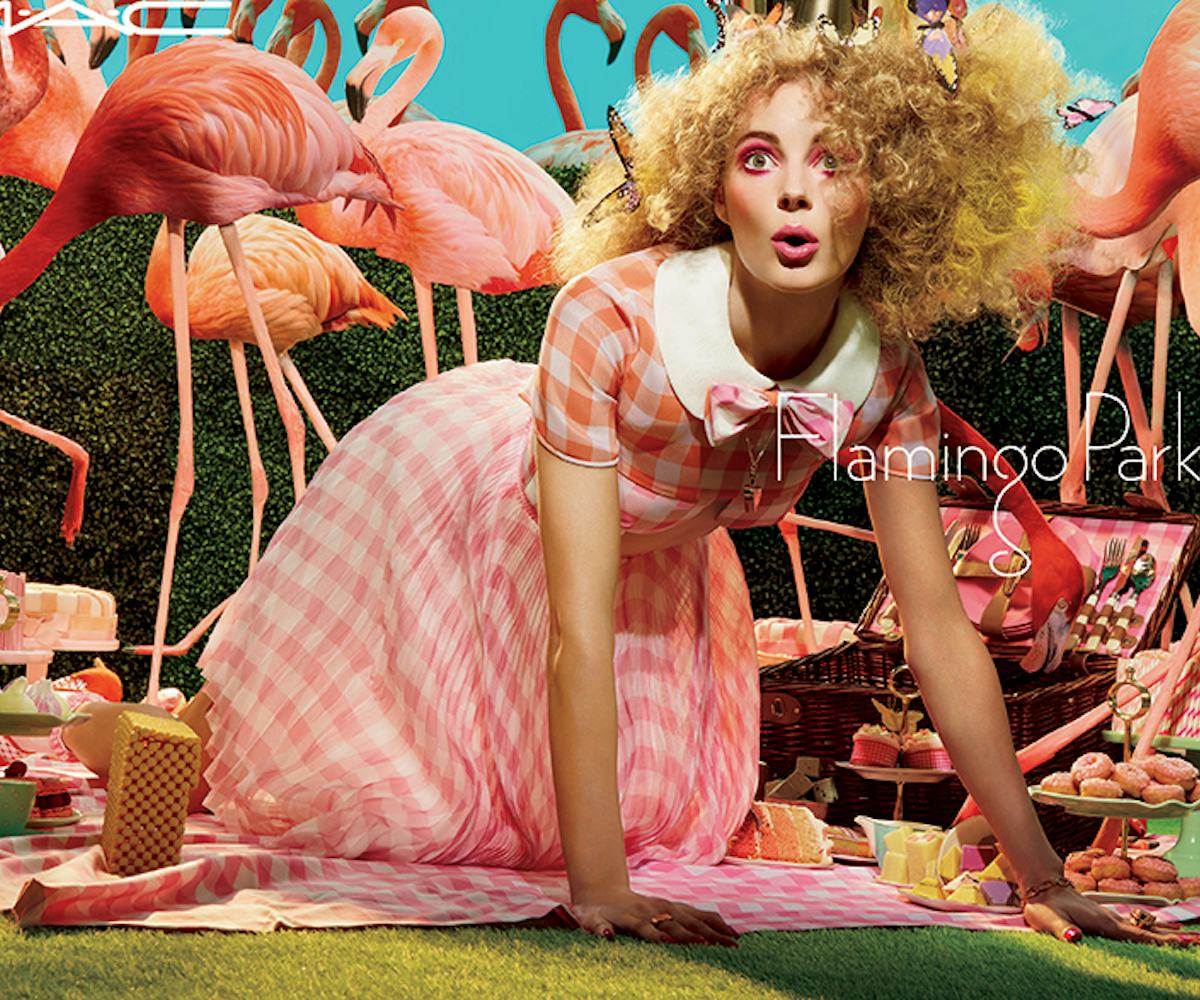 Photos Courtesy of M.A.C.
Pining For Pink? Look No Further Than M.A.C.'s Flamingo Park Collection
a look into the makeup line's most recent releases
Pining for more pink in your beauty routine? Well, your wish is M.A.C.'s command. The makeup line's new Flamingo Park collection is centered around doing just that and does it well enough to satisfy the girliest parts in all of us. With a variety of products to choose from—including nine eyeshadows, six blushes, nine lipsticks, three lip pencils, and a few irresistably iridescent loose pigments—it's safe to say that there's something for every beauty buff out there.
Even if pink isn't your thing, this collection reminds us all to climb out of all-too-familiar beauty ruts that dropping degrees tend to encourage and emerge looking better than ever. Honestly, with names like Embrace Me and Spoonful of Sugar, why would you even try to resist? Take a sneak peek in the gallery above at what's to come! 
M.A.C.,
Spoonful of Sugar Nail Polish, $12; 
M.A.C., 
Miami Nail Polish, $12.
M.A.C.,
Chic Trick Lip Pencil, $16.50; 
M.A.C.
, Embrace Me Lip Pencil, $16.50; 
M.A.C.
, In Synch Lip Pencil, $16.50.