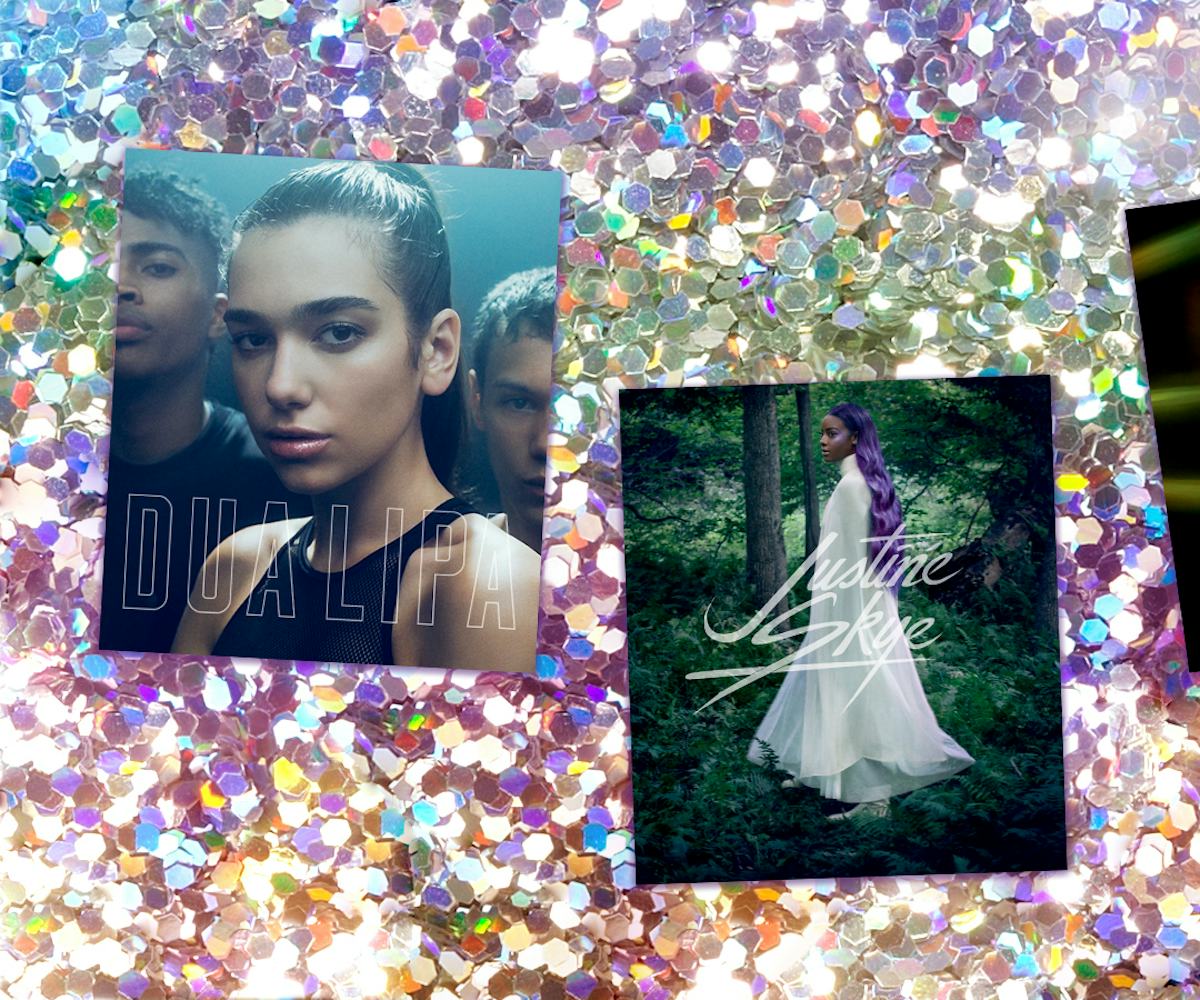 Photos courtesy of M.A.C. Cosmetics
M.A.C's Newest Collab Celebrates Badass Musicians
Future Forward is all about the future of music
Following the celebration of yesterday's International Women's Day, M.A.C Cosmetics just announced an upcoming collab with three totally badass female musicians, and we couldn't be more excited.
M.A.C.'s Future Forward Collection aims to celebrate the women that are shaking up the industry—representing the future of music, if you must. The brand tapped alt-pop star (and NYLON fave) Dua Lipa, R&B singer Justine Skye, and K-pop phenomenon Lee Hi to star in the new campaign and each launch a product. While M.A.C.'s aim was to choose women that wow the world with their talent, they also looked for having an undeniable sense of creativity, passion, and style. We can't say we're surprised that these three made the final cut.
Skye has a shimmering pink-purple iridescent powder coming our way this April, while May brings a pearlescent clear gloss from Dua Lipa, and June a deep red matte lipstick from Lee Hi. As excited as we are over the products, the packaging is also worth noting. Each product has its own specific design, but none are short of color, holographic sparkles, and character, and are as collectible as the products themselves.
Click through the gallery below to take a closer peek at each new product.
M.A.C. Future Forward x Justine Skye, Iridescent Powder, $27, available on 4/13/2017 at M.A.C. Cosmetics.
M.A.C. Future Forward x Dua Lipa, Cremesheen Glass, $21, available 5/25/2017 at M.A.C. Cosmetics.
M.A.C. Future Forward x Lee Hi, Lipstick, $17, available 6/29/2017 at M.A.C. Cosmetics.