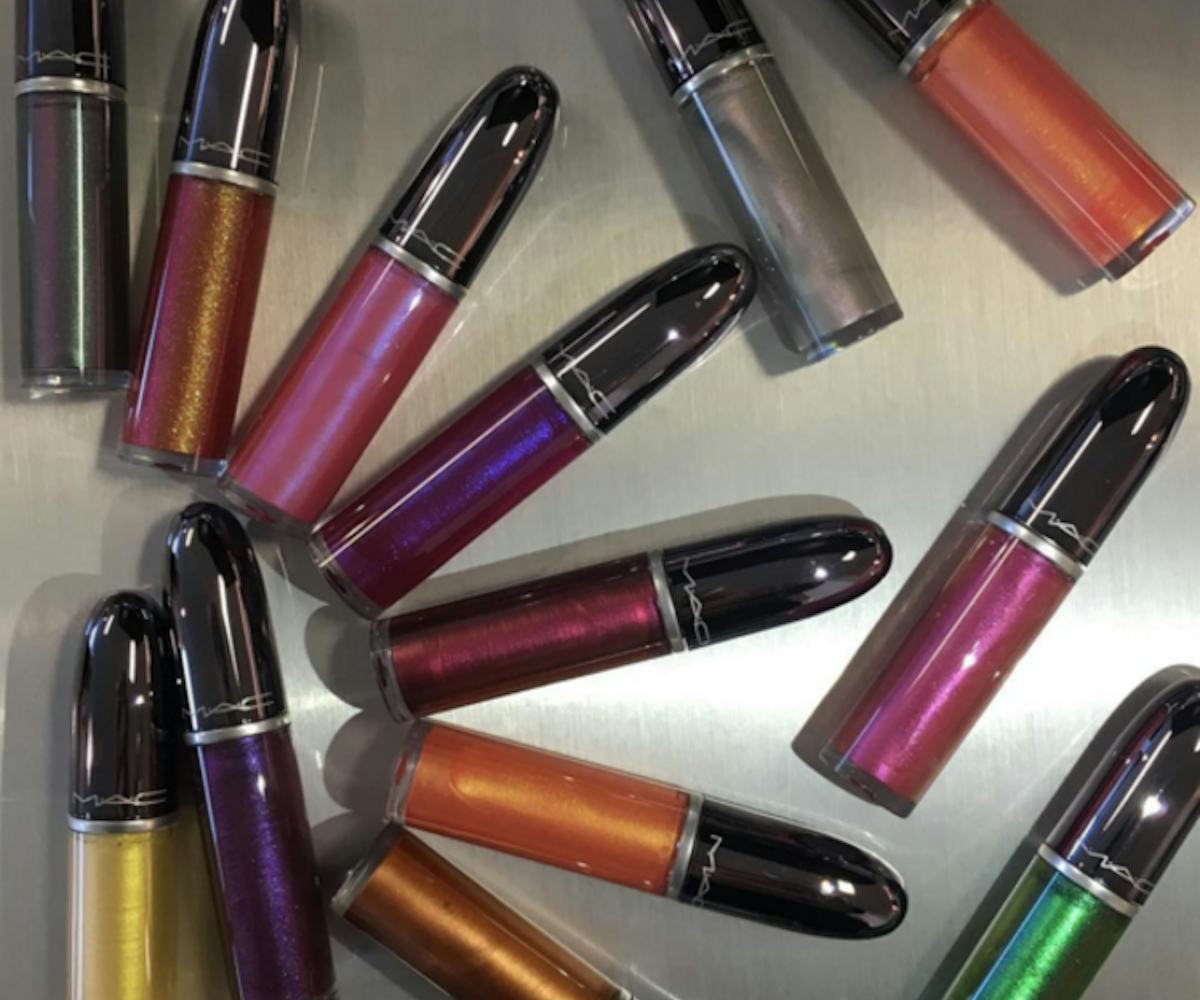 Photo via @dominic_mua Instagram
M.A.C Has Some Holographic Magic In The Works
Grand Illusion Holographic Liquid Lipstick is coming soon
Everyone knows that NYFW entails endless amounts of beauty inspiration. What many don't know is that sometimes these aspirational looks are created with brand-new, yet-to-be-released products that the (extremely lucky) lead artists get to play around with before they are released to the public.
With that said, lead M.A.C makeup artist Dominic Skinner shared the wealth and gave us all a sneak peek of an upcoming launch that's sure to make headlines.
Just days before the NYFW madness began, he posted a photo of a M.A.C lip gloss tube containing some sort of magical holographic formula inside of it. "1st of the #FashionWeek #SneakPeeks," he wrote, adding that the swatch was, in fact, that of an upcoming lip gloss launch, called the Grand Illusion Holographic Liquid Lip Color, in a shade of "Let's Rock."
While "Let's Rock" already had us intrigued, yesterday we got an even more in-depth look at what's to come. In a second Instagram post, Skinner posted a photo containing a rainbow array of Grand Illusion tubes—13 to be exact—with shades ranging from a dazzling silver to a mermaid green.
According to one of Skinner's captions, he confirms these new beauties are part of an upcoming fall collection, "so not long to wait at all!!" While there's no official word on a launch date (or any other information, for that matter) just yet, stay tuned as more details are released.
Holographic lips await!