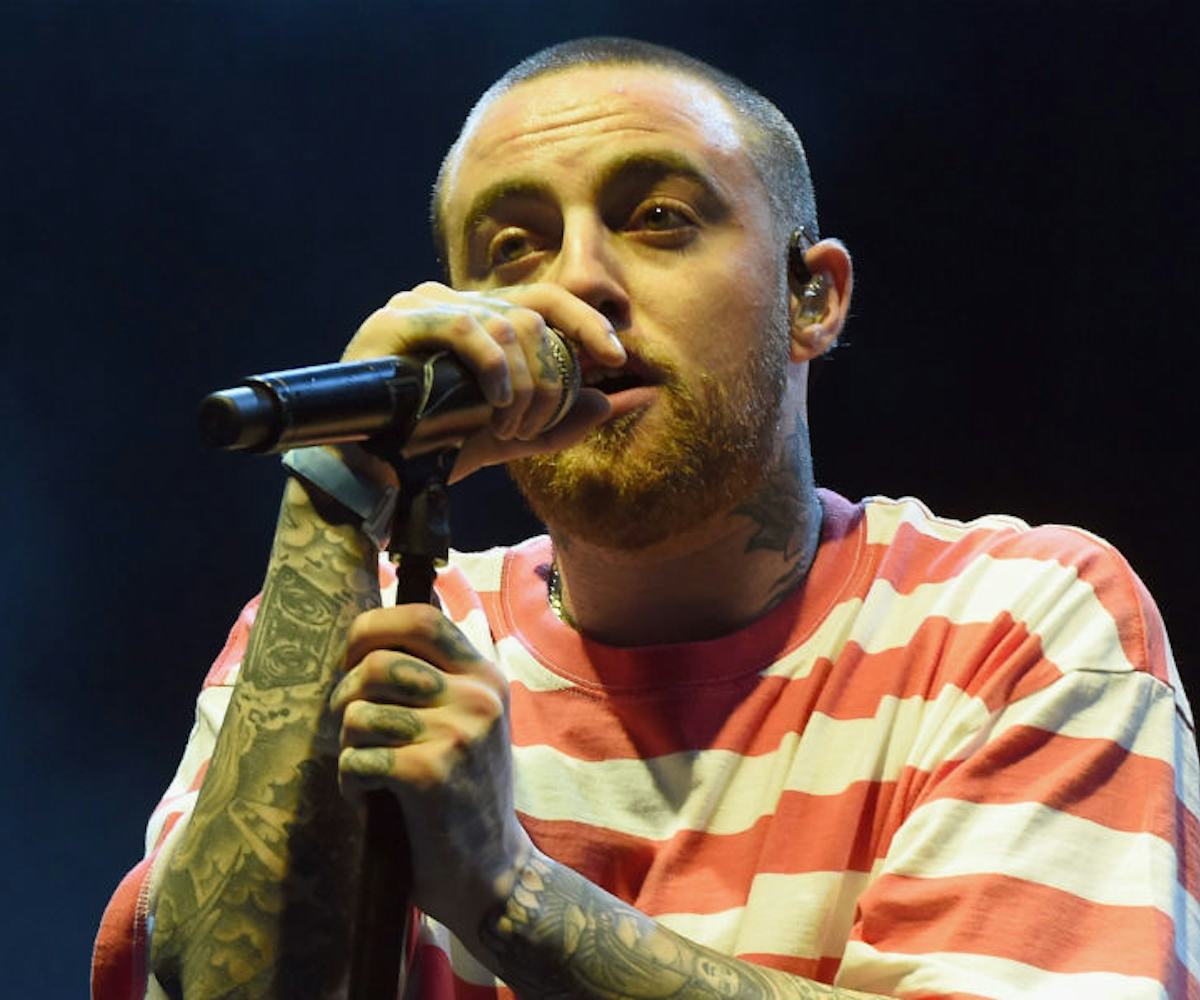 Photo by Kevin Winter/Getty Images.
Mac Miller Breaks His Silence About Ariana Grande Breakup
"It's all positive energy"
Mac Miller wants everyone to know that all is well between him and ex Ariana Grande. The rapper appeared on Zane Lowe's Beats 1 to premiere his new song "What's the Use?" during which he also answered a couple of questions about his recent breakup.
"I was in love with somebody," he says. "We were together for two years. We worked through good times, bad times, stress, and everything else. And then it came to an end, and we both moved on. And it's that simple, you know?" As for what he thinks of Grande's recent engagement to Pete Davidson, Miller says it's "strange," but that he wishes her the best all the same. "It's all positive energy," he said. "I am happy for her and moving forward with her life just as I'm sure she is with me,"
He also talks about why he didn't address the breakup publicly, and that's simply because he hasn't been on the internet. "I don't know, it just all seemed kind of unimportant, the need to show people I was okay," he says. "Like, what is that? Where does that come from? Why? Why do we have this need to use social media and the internet?"
Seems to be something both him and Davidson are struggling to figure out. Watch the full interview below.