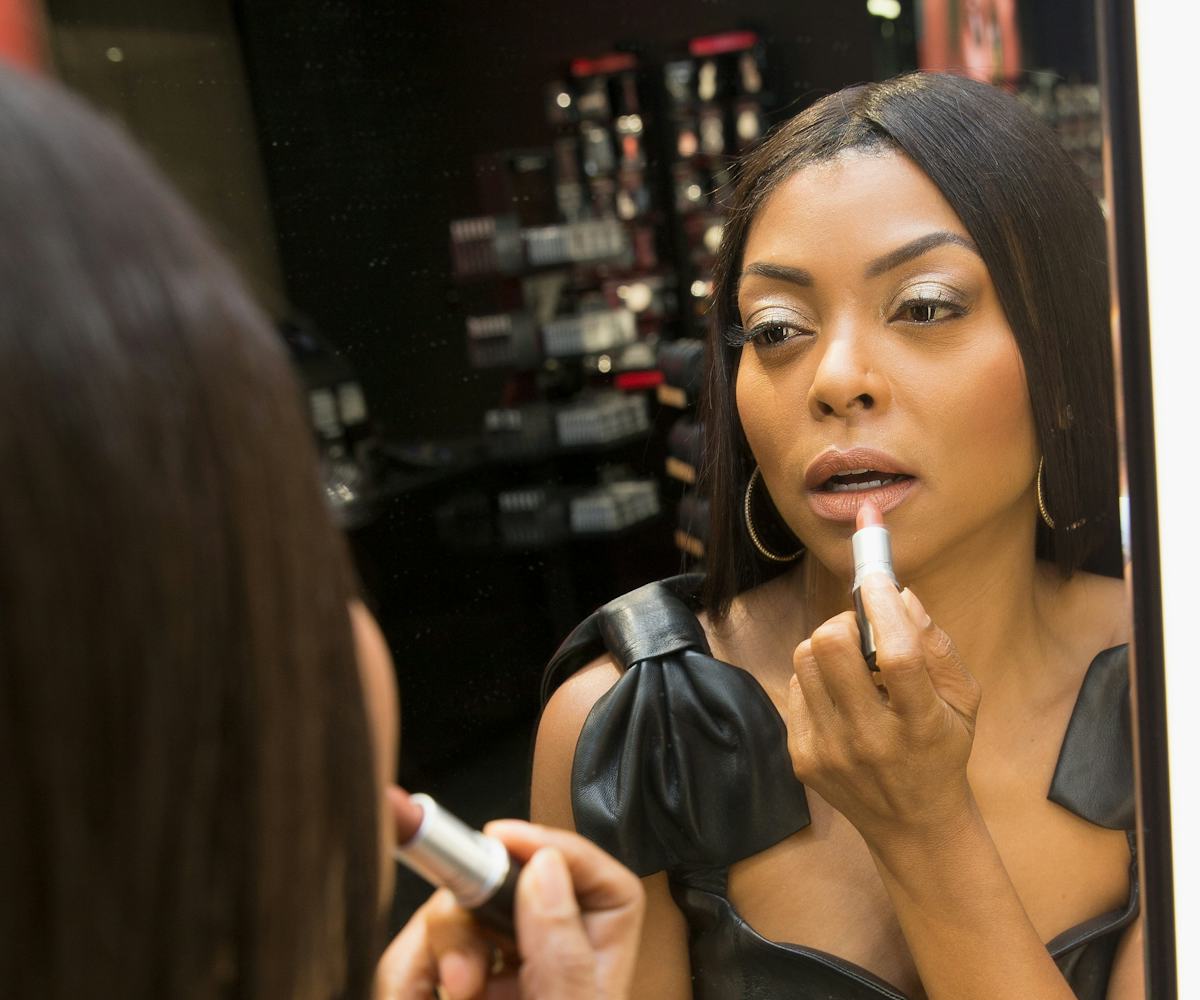 Photo By Tasos Katopodis/Getty Images.
M.A.C Just Revealed The Latest Viva Glam Spokesperson
We'll just be over here impatiently waiting for the rest of those campaign images
Being appointed the spokesperson for M.A.C's Viva Glam campaign is no small feat. Boss ladies like RuPaul, Nicki Minaj, Christina Aguilera, Lady Gaga, Miley Cyrus, and, most recently, Ariana Grande have all held the coveted position. On top of that, the cosmetics created go toward helping men, women, and children living with and affected by HIV/AIDS. Being dubbed worthy is a big deal.
Today, M.A.C announced the next celebrities to be bestowed the honor: Taraji P. Henson and her Empire co-star Jussie Smollett, aka our favorite off-screen BFF duo. In the first image revealed from the campaign, Henson is pictured wearing a bright, glossy fuschia lipstick. The lipstick, along with a matching Lipglass, will be available for purchase in February.
Lest we forget, Taraji teamed up with M.A.C earlier this year for a wildly successful limited-edition collection. It sold out so quickly, even her own mom wasn't able to get her hands on it. Hopefully, Taraji puts some lipsticks aside for her this time around because we expect this collab to fly off the shelves just as, if not faster.
Check out some of the images below.