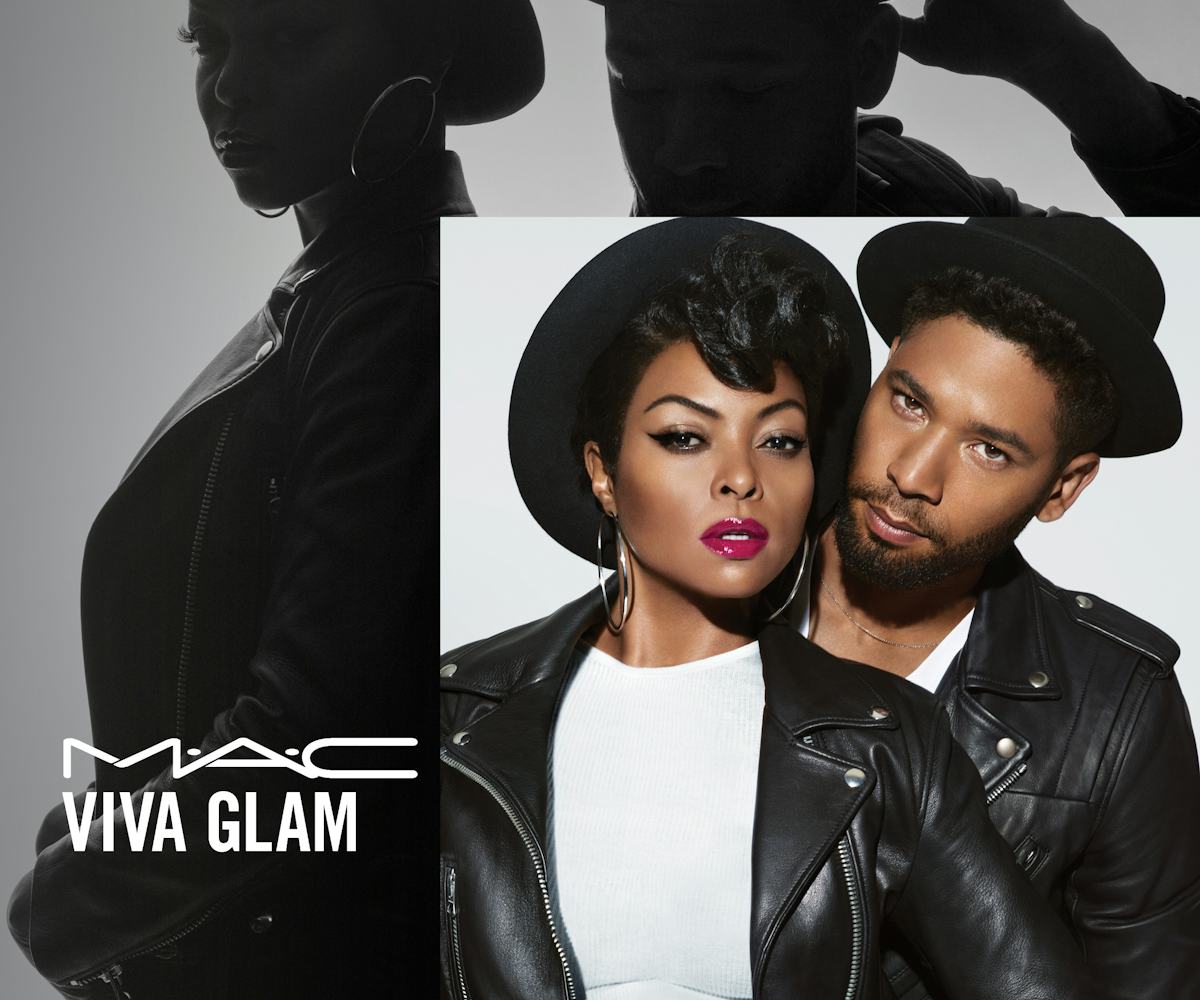 Photo courtesy of M.A.C. Cosmetics
M.A.C Has Two Exciting Announcements Coming Our Way
Taraji P. Henson's Viva Glam Collection is almost here
Hot on the heels of yesterday's M.A.C beauty guru collaboration, the cosmetics mogul hit us with another announcement to get us stoked this month—two of them, actually.
We've been anxiously awaiting more clues to what Taraji P. Henson's Viva Glam collab would look like, and today, we finally got a peek at the new Lipstick-Lipglass combo. The products, a matte fuchsia lipstick and matching shade of shimmering gloss, are all about flaunting your "confidence and panache." With lips that vibrant, it would be hard not to feel confident. 
Photo courtesy of M.A.C. Cosmetics
The new line will launch online and in stores starting February 2, just in time for NYFW to kick off fashion month.
But that's not all. As if we needed to get excited over more new favorite lip color prospects, the brand announced yet another collection coming this month. M.A.C. ColourRocker is every lipstick lover's dream come true. A slew of dreamy mattes in a rainbow array of shades—28 of them, to be exact—are coming our way. From fiery fuchsia to deep forest green and smoky lavender-gray, there's a little something for everybody.
Photo courtesy of M.A.C. Cosmetics
The line launches January 26, but you'll have to be quick: it will only available until March 9.
With so much lip-related excitement coming our way in just two days, we can't even imagine what else M.A.C could possibly have in store for us.