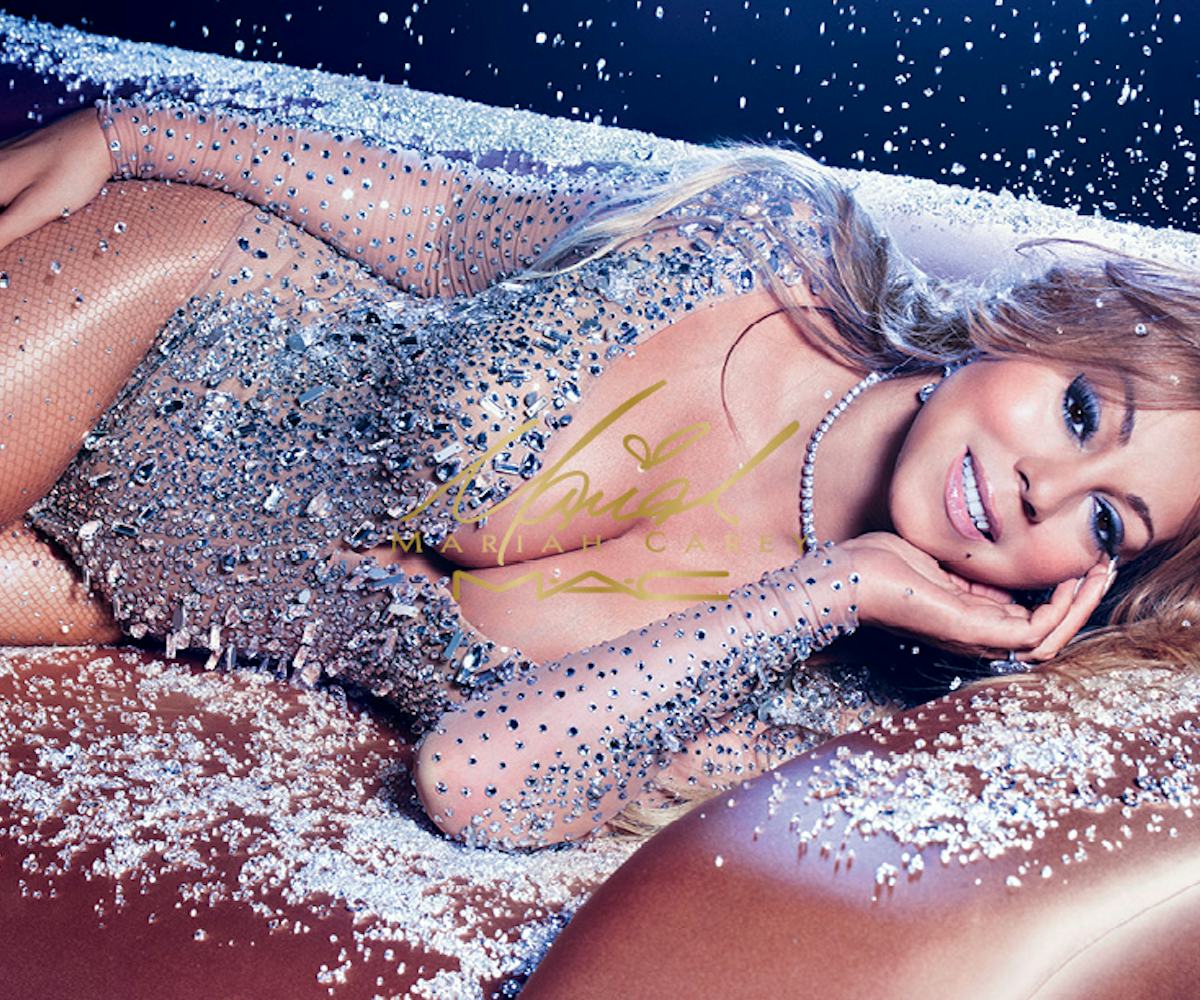 Photo courtesy of M.A.C.
M.A.C Is Launching A Mariah Carey Collection Next Month
And, well, it's very Mariah Carey
The ultimate diva has just landed the most diva-appropriate side gig ever. Despite her recent breakup with billionaire James Packer—which proved to be quite a messy one—the legendary Mariah Carey has (of course) come out on top. Next month, she'll be launching her very own line of cosmetics with M.A.C.
M.A.C Mariah Carey is quite the Mariah Carey collection. The line is comprised of a full range of products, from butterfly-imprinted lipsticks and eyeshadow palettes to fabulous false lashes and lip liners. Product names draw inspiration from both her song titles and her ultra-glam lifestyle, so you can expect everything from a shimmering loose powder called 'Touch My Body' to a Champagne-hued lipstick named 'Bit of Bubbly.' The line even has two brushes that are (obviously) dripping in glitter.
The range will launch online at MACCosmetics.com starting December 8 and will hit stores on December 15—just in time for the holidays. We sure know what we'll be stuffing our most fabulous friends' stockings with this year.
Click through the gallery below to get a closer look at each product.