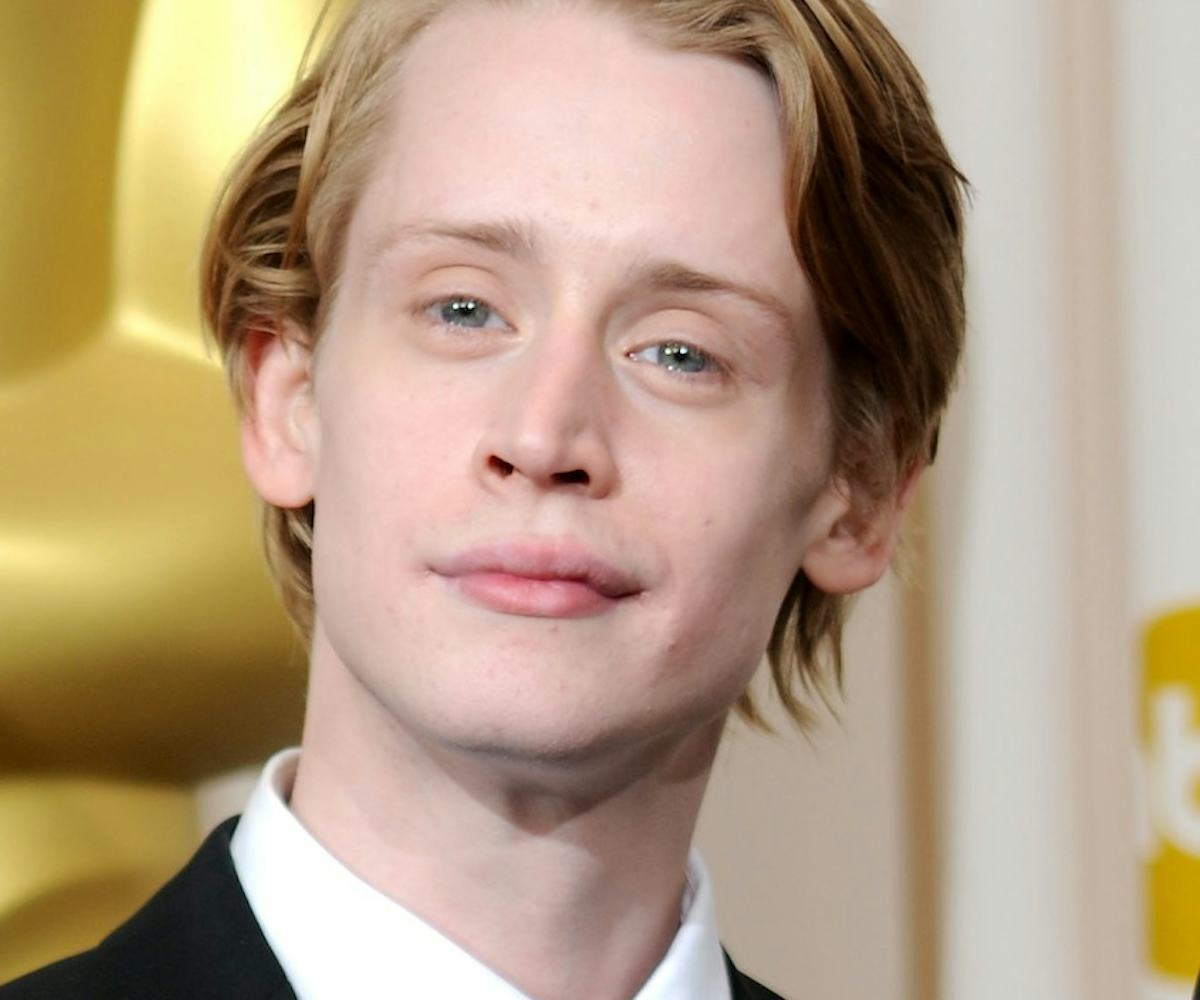 Photo by Jason Merritt/Getty Images
drop everything: we have a rare macaulay culkin sighting
today is a special, special day.
There are days where nothing happens. Hours filled with mindless tasks pass before we realize our day has been nothing but a testament to our routine existence as human beings, and we begin to wonder if we can ever escape the mundanity.
Then there are days, like today, when we are blessed with something as rare as a Macaulay Culkin sighting, and suddenly, the banality of everyday life is replaced with excitement, shock, and pure bliss. 
The Home Alone-actor-turned-classic-Brooklynite was spotted walking around SoHo smoking a cigarette with a blonde woman—nothing too out of the ordinary. But keep in mind this is the first time we've seen Culkin out and about since April, when he was sporting grown-out locks and red nail polish for the first time. Today, Culkin tied his hair—some of which has now been dyed hot pink—into a man bun and stuck with the same shade of nail polish, and we think he looks great.
So enjoy this surprising treasure while you can, folks, because if things go according to schedule, we won't see Culkin again for another three months—and October feels so, so far away. 
(via E!)