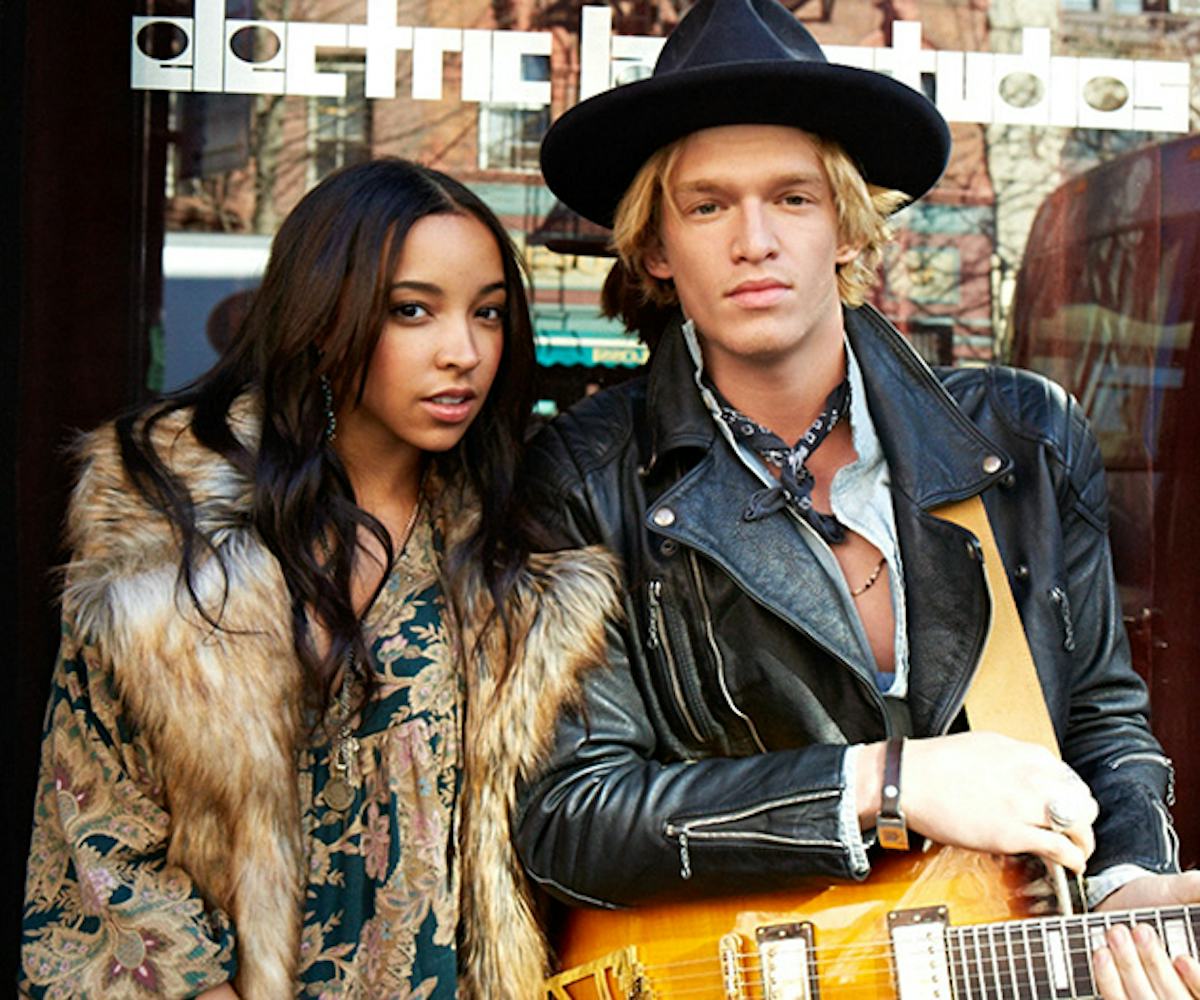 Photo: Courtesy of Denim & Supply.
How Denim & Supply Is Bringing Music And Fashion Together
No matter what you do, it takes a little bit of rebellion and a whole lotta guts to make it in the world. And who better to show us how it's done than four of today's fastest rising stars: Cody Simpson, Tinashe, Bella Hadid, and Hailey Baldwin. Denim & Supply Ralph Lauren recently brought the two musicians and burgeoning It Girls together at New York City's legendary Electric Lady Studios—you know, the one Jimi Hendrix started?—for one seriously uplifting creative session. The newest members of the D&S warehouse crew brought their unique perspectives and styles to the table and got real real about fashion and music. See for yourself ahead with Tinashe and Simpson's remix of the classic 1970 hit "Express Yourself" and Bella and Hailey's copy-worthy looks. Trust us; the Warehouse crew is one squad you'll want to follow immediately.
Photo: Courtesy of Denim & Supply.
Tinashe
At just 22 years old, Tinashe has used the Internet and social media to blast her hazy, R&B jams into the mainstream. Following a slew of powerhouse mixtapes, Tinashe released her debut album Aquarius last year to charting success. She even has a new project on the way. We love how she brings a certain kind of badass flair to her denim life. The punk in her comes through and we're so here for it.
Cody Simpson
A verified YouTube star by age 12, the now 18-year-old Australian singer/songwriter has since released his independently produced EP Free and completed an international tour. That's just one of the reasons he and Tinashe came together to make a song for The Warehouse. The other is simple: They sound incredible together. "Express Yourself" is an easy, breezy bop that shows a mature side of Simpson and a whole, new poppy side of Tinashe. This is where it's at.
Photo: Courtesy of Denim & Supply.
Hailey Baldwin
We're entering a new age of the It-Girl, and Hailey Baldwin is one of its leaders. The BFF of the Hadids and Jenners, Baldwin has begun to make a name for herself outside of her famous family. She's a chameleon and we love her for it.
Bella Hadid
What hasn't been said about Bella Hadid? Aside from being one-half of the powerhouse modeling duo that is the Hadid sisters, she's already poised for uber success. Blame it on her classically elegant look, but if ever there were a model to help usher in a new era of supermodels, it's going to be Bella. Just watch.