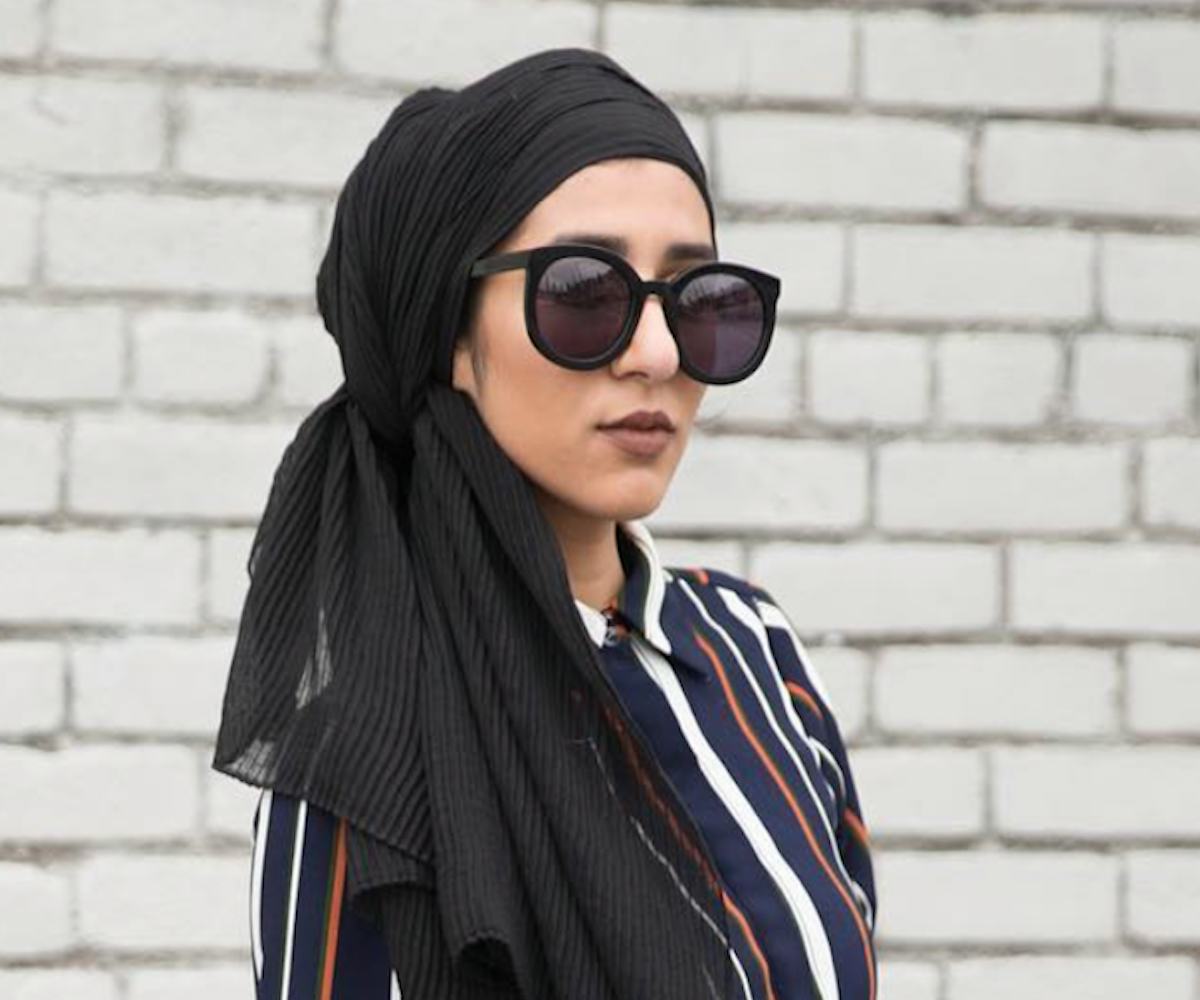 Photo via Instagram @veronacollection
Macy's New 'Modest' Clothing Line Features Stylish Hijabs
Macy's teamed up with Verona for the new collection
Macy's and Verona have partnered for a new line of "modest" clothing targeted towards Muslim women. The new Verona Collection will feature hand-dyed hijabs, long cardigans, and maxi dresses.
According to The Washington Post, the collection will be made available on February 15th. Macy's is hoping the new products reinvigorate enthusiasm for the brand, considering the store has faced considerable closures and plummeting stocks as of late.
A handful of brands, including Nike, DKNY, and American Eagle have created products specifically for Muslim women, including activewear hijabs for athletes. Similarly, Uniqlo, H&M, Dolce & Gabbana and Oscar de la Renta have also been pursuing the growing market of stylish Muslim women in the hopes of expanding their reaches.
"It's about time that this happened in the U.S.," said Sabiha Ansari, co-founder of the American Muslim Consumer Consortium. "I hope that Macy's sees an influx in its bottom line, and that it encourages other retailers to start paying attention to this demographic."
Although specifically aimed at Muslim women, the conservative clothes may appeal to more traditional Jewish and Christian consumers as well.
Fashion photographer Lisa Vogl, a Muslim convert and graduate of a Macy's development program for minorities, is the founder of the Verona Collection. She began opening her own Islamic-wear stores in 2016, the first of which appeared in Orlando, Florida. Vogl now has a chance to show her designs to a new, wider audience with this partnership.
The new collection's prices range from $13 to $85 and include embellished tunics and breezy jumpsuits. The collection will be available online-only for the time being.