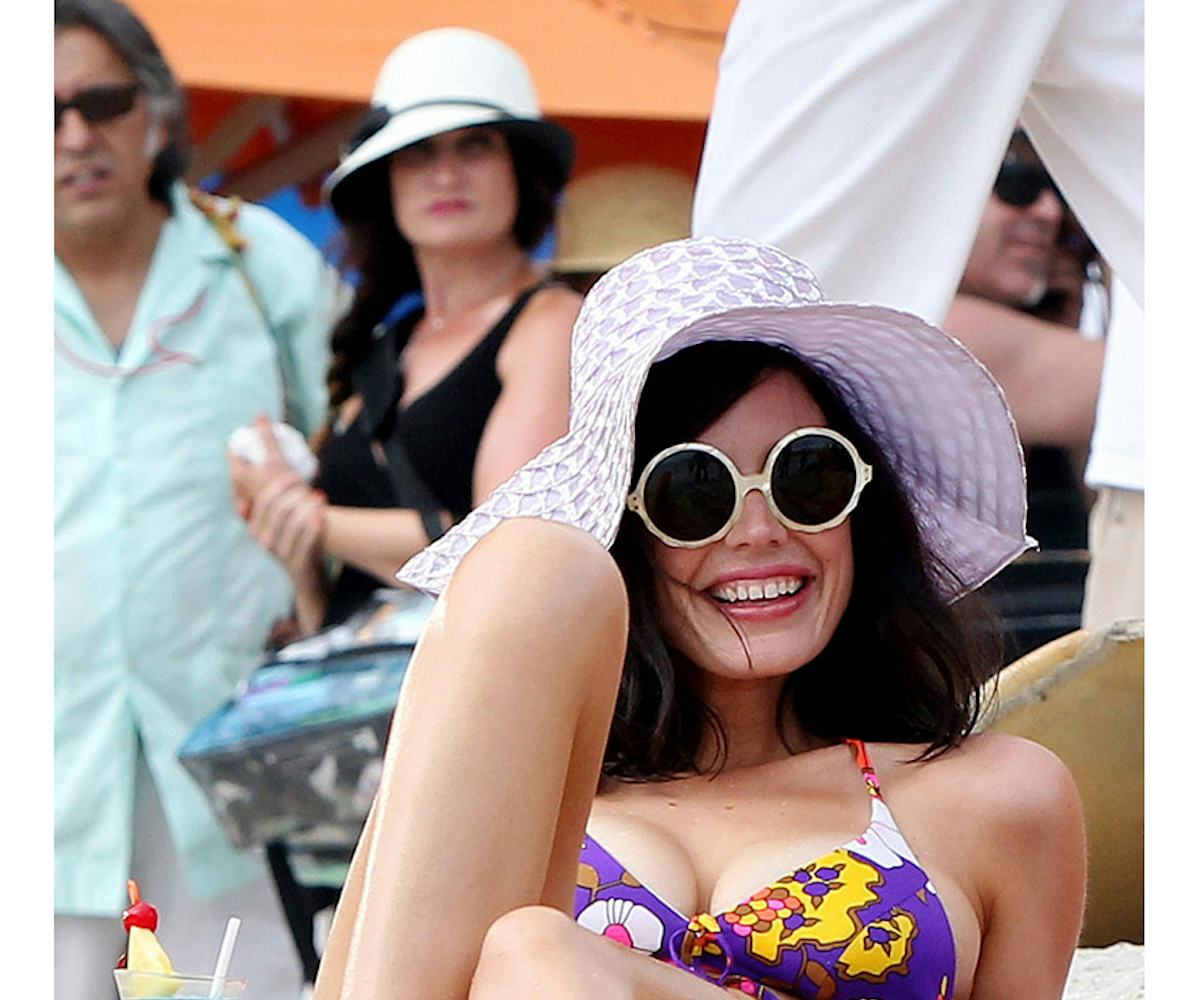 editor's pick: throwing shade
a mad men-inspired take on a beach destination look.
My holiday beach vacation is taking me to San Diego, and in case you were wondering, my look will be inspired by Megan Draper's Hawaiian getups in Mad Men (with a touch of Masters of Sex's Libby Masters' Floridian sensibilities, as well). 
Naturally, a pair of vintage-inspired statement shades is required--the more bling, the better. Gasoline Glamour's black caviar sunglasses will do nicely with my swimwear selection, and I swear they'll even work to warm up the frostiest cold-weather looks I'll be sporting upon my return to New York. Pick up a pair here!