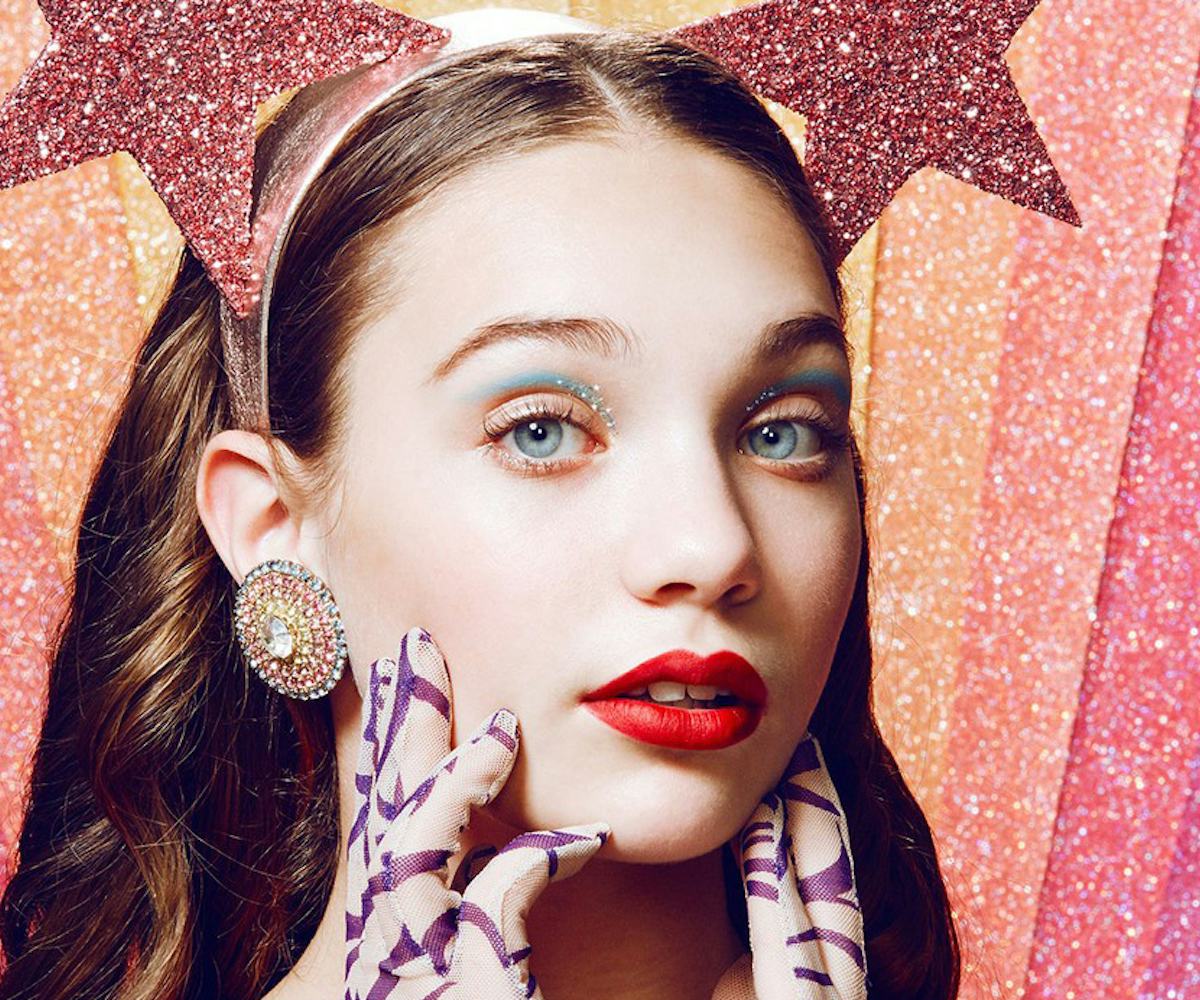 Photo courtesy of PAPER Magazine/photos by JUCO.
Maddie Ziegler Rocks Glitter Makeup Because She Is Quite Literally A Star
If there were ever a testament to the fact that age is not a signifier of talent and skill, Maddie Ziegler is it. In the year since we last caught up with the 13-year-old, she has continued to star in innovative music videos, said goodbye to Dance Moms, landed a judging gig on So You Think You Can Dance, and started making moves to kickstart her acting career. Now, she's showing us how to pull off some serious glitter beauty looks for Paper.
The shoot, by photography duo JUCO, could read as an homage to Mariah Carey, or as a nod to her own stardom in a cheeky, fun-filled way. As Ziegler told us, Sia urges her to always have fun with her work. "She said that when she was younger, she was a songwriter and getting burnt out because she kept going and going," she revealed in our interview. "So she always tells me to make sure I'm having fun, because she doesn't want me to keep working and working and then start hating what I do." Being immersed in a Limited Too-like world filled with glitter, sequins, and cherry headbands seems like the perfect way to stay fresh. 
As Ziegler told the publication, makeup has been another form of expression for her. "Though I do love experimenting with makeup, I also want to stay my age and I don't want to look older than I am," she told Paper. "I've had to do makeup since I was five years old because of my dance competitions... I started learning on my own and trying things ever since."