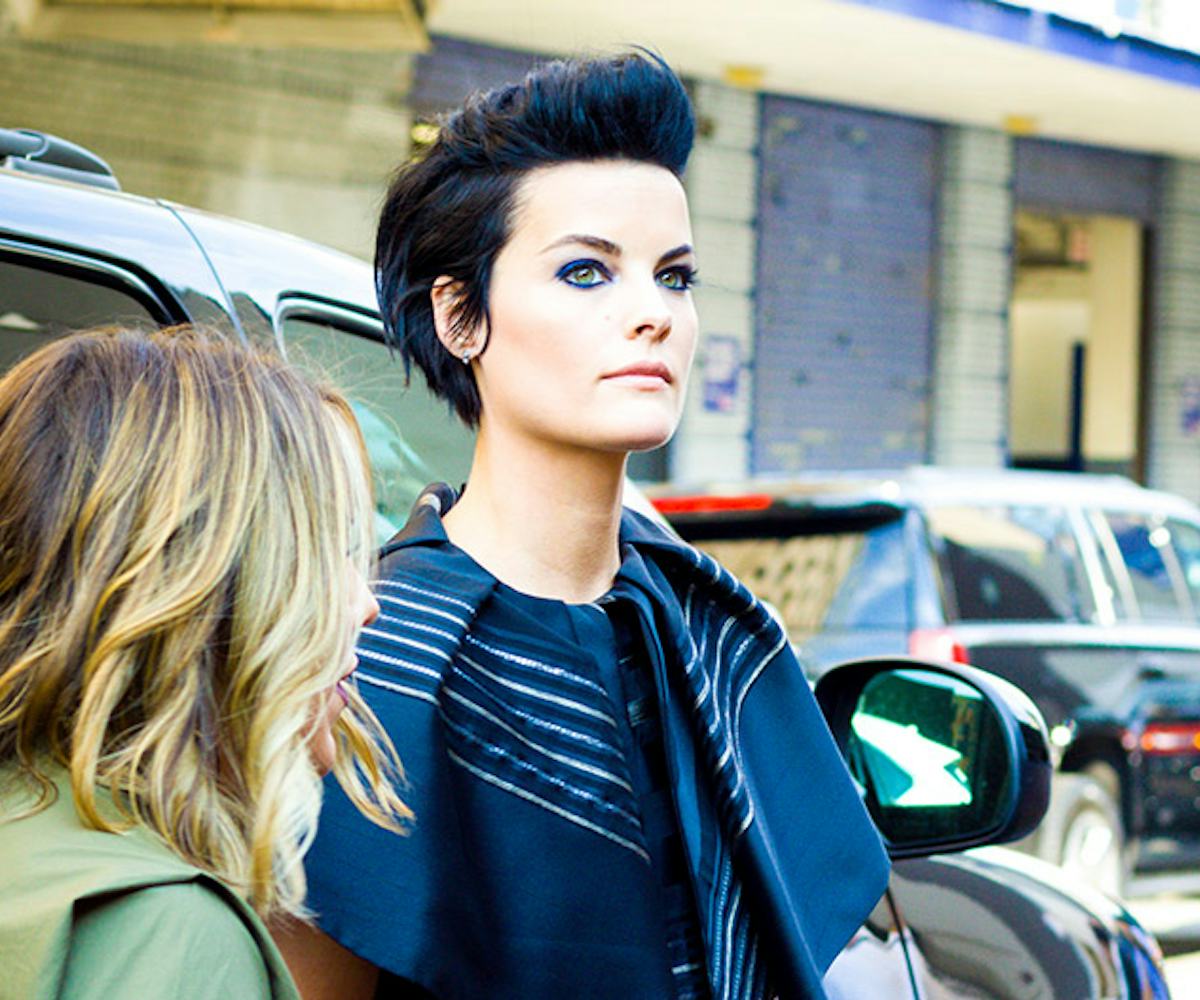 Photo by Ricardo Gomez
What Street Style Looks Like Around MADE Fashion Week
Downtown is where you clown
New York Fashion Week has never been the same since it left Bryant Park. Now, it permeates nearly every inch of the city. Tommy Hilfiger staged a show and carnival in Manhattan's South Street Seaport district, which is as far downtown in Manhattan as you can get; previously foreign territory for NYFW. Opening Ceremony took over the Javits Center, which is basically in the Hudson River; next stop, New Jersey. Kanye showed his collection on Roosevelt Island, which we're pretty sure most fashion people had never even heard of before Yeezy took over. And while the majority of the shows take place up near Madison Square Garden, tons of exciting happenings are further downtown in Chelsea and the Meatpacking District. 
Once again, MADE, the purveyor of emerging designers and trends, continues to be the hub of NYFW cool. Its few block radius centering around The Standard's High Line location is a melting pot of style and attitude. It's where the club kids sit alongside bona fide fashion juries and bold style reigns supreme. It goes without saying, then, that this area plays home to some of the coolest street style around. Here are a few photos that prove it.
Aviators make anyone look badass.
Match your sunnies to your skirt, and you're street style gold.
Well, this look is enough to convince us to get blue frames.
What's up, Doc?
Forget flower crowns; flower collars are the new thing.
Talkin' about chu.
Jaimie Alexander is serving up some Underworld vibes, and it's everything.
No autographs, please!
It's monogrammed, man.
Same! So much same.
Pattern play the day away.
NYLON.com's Digital Editorial Director Gabrielle Korn was spotted outside, windswept and all.