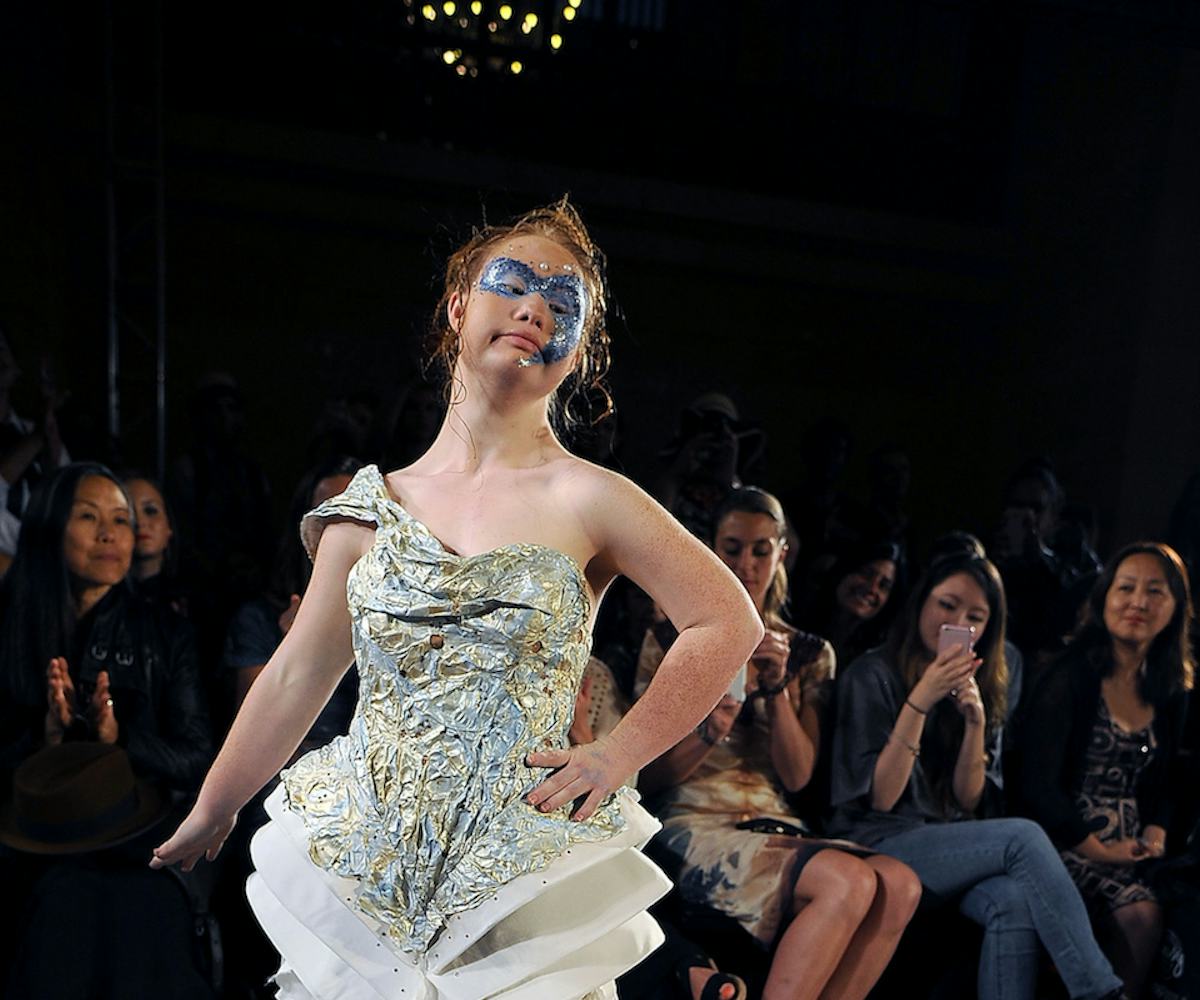 Photo by Chance Yeh/Getty Images.
Madeline Stuart Just Appeared In Her First Wedding Photo Shoot
Madeline Stuart, the 18-year-old model with Down syndrome, has been slaying runways and hearts ever since she started walking runways. Not only was she the first model with Down syndrome to ever walk at NYFW, she's landed a contract with U.S. brand Manifesta, another with fashion/lifestyle brand everMaya, and now, has posed for her first bridal fashion spread. It's hard to keep up with her ever-expanding résumé.
A few of the photos, taken by wedding photographer Sarah Houston, were shared on Stuart's Instagram account and the Internet immediately started to melt from all the feels. In one photo, she leans in toward the lens smiling, with a lace-topped dress. In another, she's in a field with the wind catching her veil. In a third, she leans against her groom in a marvelously beaded gown. The comments overflow with love, and one commenter says, "She is so beautiful and full of joy it's amazing."
What does Stuart have to say herself about all the digital applause? She replied in the most perfect way possible, posting on her Facebook and saying "Shoot people it's just a modelline job, how are you going to feel when I actually get married one day. He He He." Well, we'll all just collectively collapse from the sheer beauty of the event, but not before suggesting we get an invitiation or two over here at NYLON. (We can hope.)