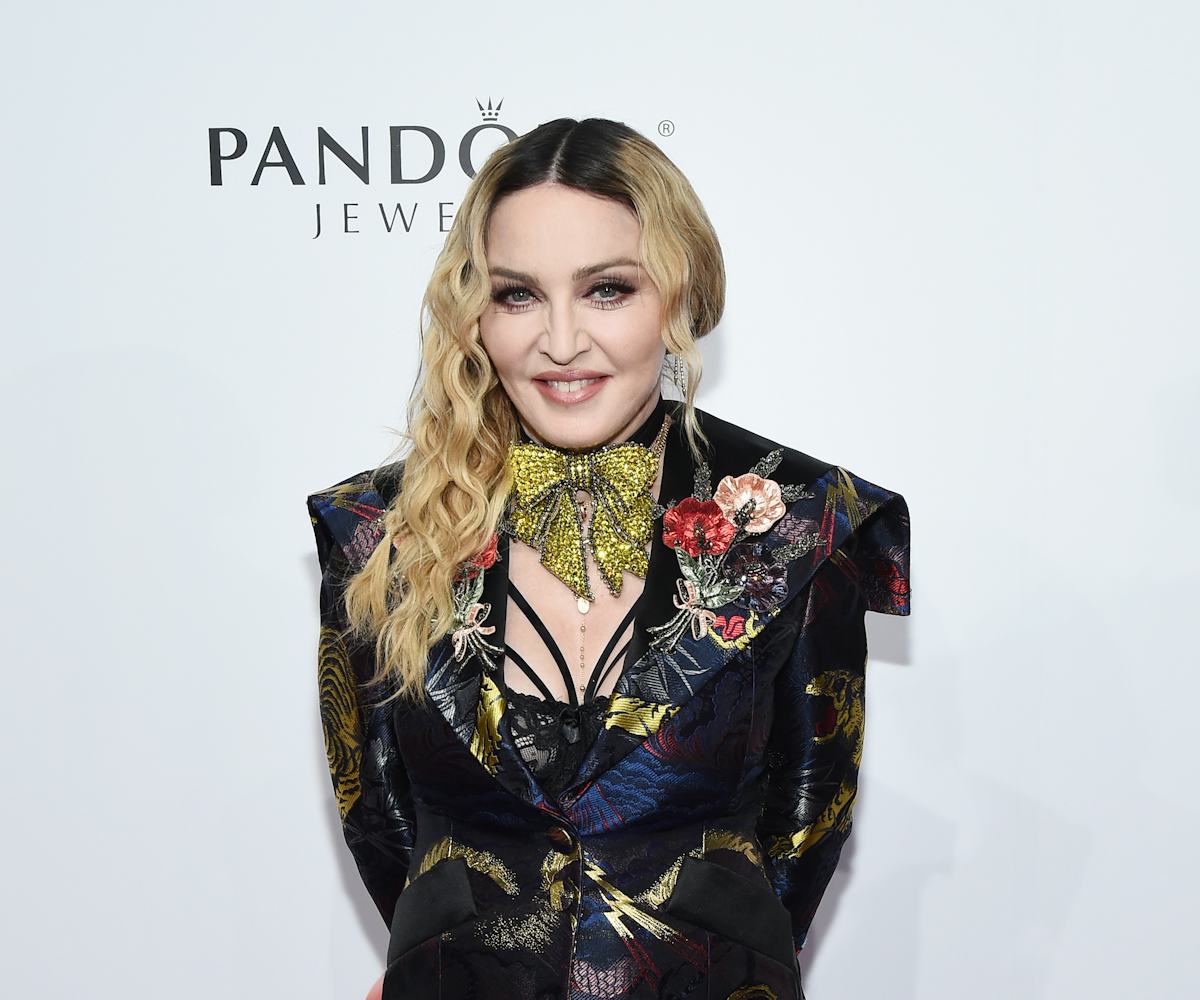 Photo by Ilya S. Savenok / Stringer
Madonna To Get The Biopic Treatment In 'Blond Ambition'
While the future remains uncertain, we can always turn to the past and celebrate what we, as a society, did right. When many pre-millennials look back on the '80s, they do so with an eye roll and mixed feelings about neons and spandex. One of the most iconic artists of our time emerged during that era though: Madonna. Thirty-four years after she broke out in the music industry with her first single, the pop star's legacy will live on in the form of a biopic titled Blond Ambition.
According to The Hollywood Reporter, Universal has acquired Elyse Hollander's original script for the film. Michael De Luca, Brett Ratner, and John Zaozirny have also been tapped to produce the biopic. Blond Ambition will narrate the life of one Madonna Louise Ciccone during the early 1980s when she moved to New York from Michigan. The biopic will focus on Madonna's struggles with switching from rock bands to solo pop, adjusting to attention and fame, and being a woman in the music business at that time. 
All of this contributed to what would become Madonna's debut self-titled album released in 1983. The rest, as we know, is history. We can't wait to watch the rags-to-riches tale of our favorite "Material Girl."
UPDATE 4/27/2017 8:30 AM: Madonna took to Instagram to express her disapproval of the Blond Ambition biopic. In another post that has since been deleted, she fact-checked Hollander's script.