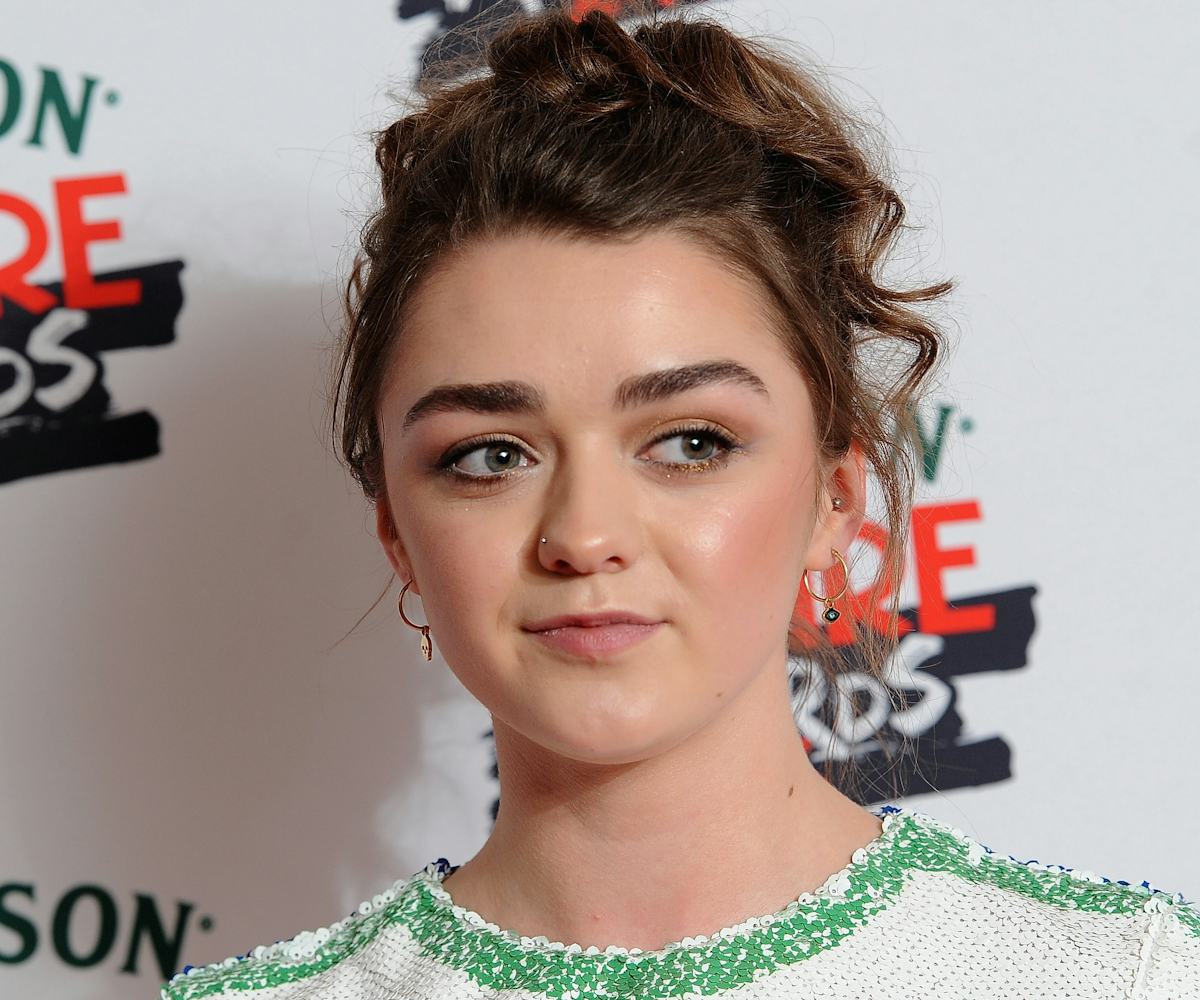 Photo by Jeff Spicer/Getty Images
Maisie Williams Just Delivered The Best Trump Burn
Last night, actor Maisie Williams made a pit stop at Jimmy Kimmel Live to talk about her new film and, as many have hoped, reveal some new Game of Thrones-related information. However, to her credit, she kept mum about any potential spoilers for the final season—a difficult feat, especially when Kimmel's grilling you from the other side of the desk. 
But Williams did let one thing she probably wasn't supposed to say slip: Not only does she know the end to Game of Thrones, but so does her mom. 
Minor snafu aside, the best part of the interview was when Williams was asked about comments reportedly made last September by HBO president of programming Casey Bloys, in which he said they would avoid leaks by filming multiple fake endings for the series. An assertion that Williams admitted she was unsure of as: "I don't think we've got the budget to shoot lots of different endings." 
Yet Kimmel persisted, saying, "Well, he's the president so he would know if you have the money or not." That said, Williams had the perfect response, quipping right back, "But as we know, sometimes presidents don't always tell the truth," to a roar of audience applause. 
Watch the incredible moment below: