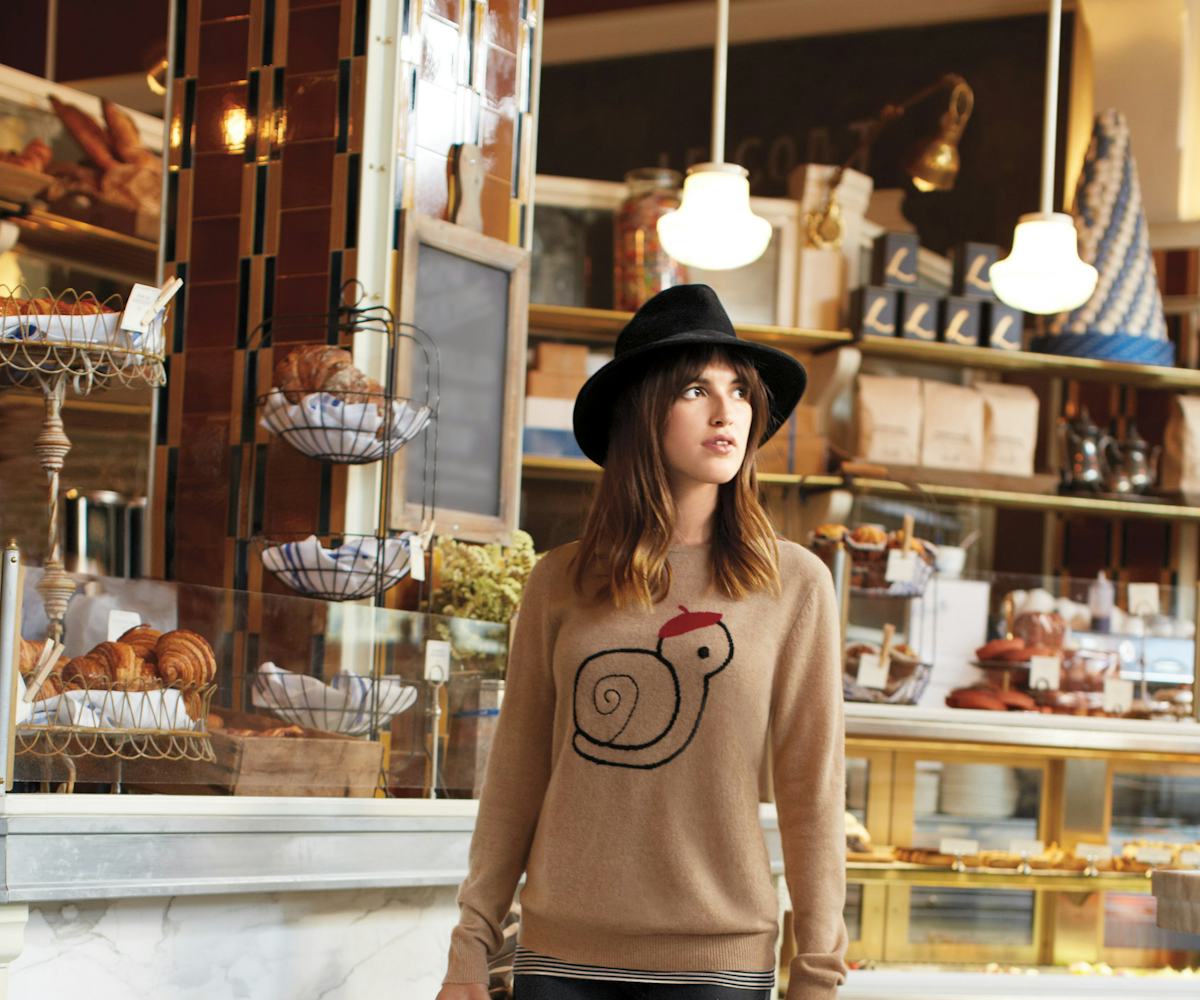 lookbook: maison jules
like a trip to paris, only way cheaper.
My very first trip to France did not exactly go as planned: Just as my family arrived to Paris after traveling through Normandy (we were re-tracing the route my grandfather had taken as a soldier during World War II, when he was part of the D-Day crew), I started feeling weird. Suddenly, I was tired all the time and had completely lost my appetite. You could put a pain au chocolat in front of me and I'd just stare blankly at it.
I would have a burst of energy in the morning, which would last around two hours before I'd feel like I was about to pass out--which I then would do in my hotel room--and that became my window for seeing Paris. The Centre Pompidou? We'd get there right at 10:59 am, when the doors opened. The Cafe des Deux Moulins (aka the Amelie cafe)? I'd head there for breakfast. But despite my strange state (I'd later find out that I had some sort of virus that was like mono, only without the whole kissing disease implications), I somehow always had energy to do a little shopping. Because when you're 19 years-old and in Paris, you might be too tired to make it to the Eiffel Tower but you definitely have it in you to find a new pair of boots, a ruffled floral skirt, and a shopping bag full of jewelry.
Now, if Maison Jules existed back then, I probably would not have needed to exhaust myself by running from arrondissement to arrondissement in search of a new wardrobe; the line, sold at Macy's, is all about capturing that French je ne sais quoi. For the brand's holiday collection, think chambray button-down shirts, straight-leg trousers, polka-dot dresses, and a two-tone army jacket that is just begging for you to throw your passport into the pocket and book that trip to Paris. The fact that they got Garance Dore to shoot the lookbook? Well, it doesn't get any more French than that.
In fact, I get the feeling that if I were to pull on a Maison Jules outfit, put on Serge Gainsbourg, and order myself a croque-monsieur, I'd finally be able to fully live out my Paris moment.