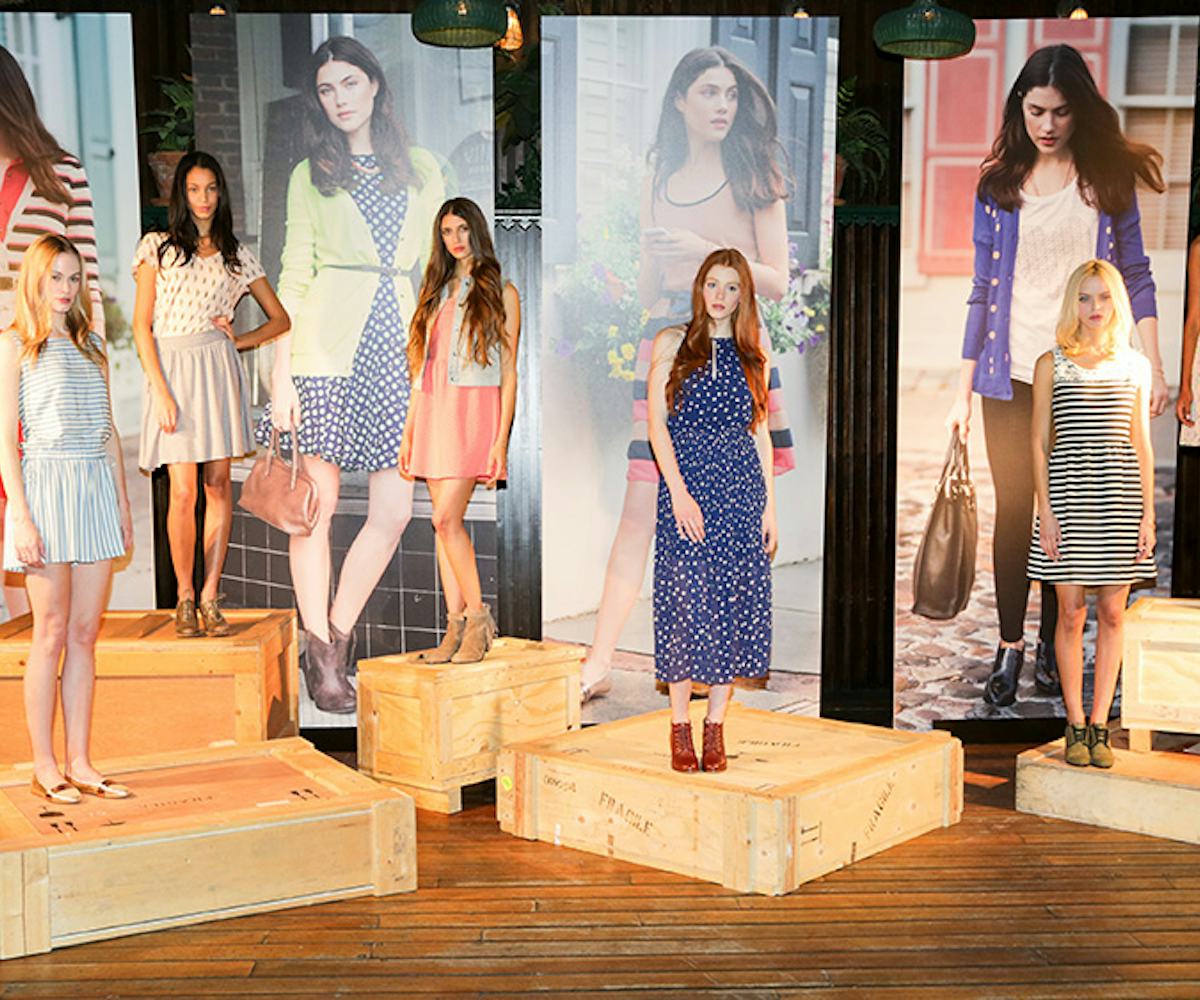 photos courtesy of maison jules
maison de la mode
get frenchy with maison jules' spring '14 collection.
When you've got Garance Dore,
, and Macy's all working together, you know the result is going to be good. Case in point? The Maison Jules spring '14 collection, which features classic silhouettes, flirty dresses, and demure knee-length skirts. These street style-ready separates not only inspire layering--like a lemon cardigan draped over a navy polka dot dress--but they'll also make you feel like the star of your own version of 
Midnight in Paris.
Shot by Dore, the breezy lookbook captures that French 
je ne sais quoi
perfectly.
And according to the French photographer, the secret is all in the clothes. "There are a lot of different types of Parisian girls, and I think this collection represents that," she said at last night's launch event. "I would pick a pair of jeans and a shirt, or khakis; but maybe my friend would pick a little dress. I think it is a nice mix."
Considering she was the picture of Parisian poise herself, bundled up in a grey cocoon coat, there's really no better person to quiz about how everyone--even those of us stateside--can look the part. "The Parisian girl is very conscious," she said. "She wants to look good and she wants to buy things that flatter her figure. Not showing off too much, but looking really cool. In Paris, people choose softer colors. There is an easiness about it that I really like."
You too? Then check out the looks in the gallery below, and shop the Maison Jules spring '14 collection when it drops at Macy's!