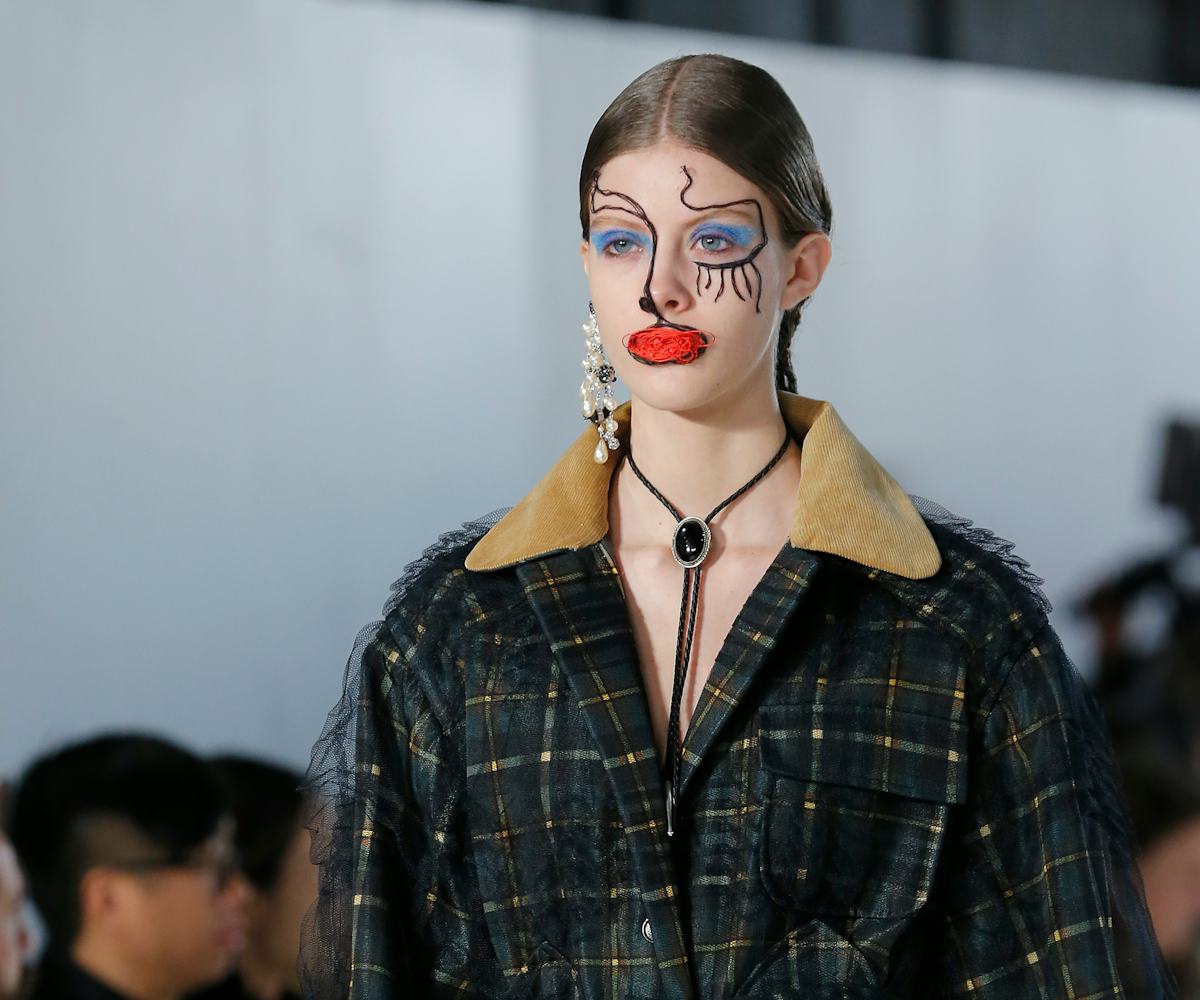 Photo by Thierry Chesnot/Getty Images
The Beauty Looks At Margiela's Latest Show Are Out Of This World
Pat McGrath has done it again, and frankly, at this point, we're not surprised.
Earlier this morning in Paris, models marched down the Maison Margiela runway in more than just artfully beautiful, otherworldly clothing designs. The beauty looks proved to be just as "artisanal" as the collection itself. 
John Galliano's creations for the Spring 2017 Haute Couture Collection were truly masterpieces, with each look different from the next and including every texture and silhouette imaginable. Rather than going with a uniform beauty look for the whole model squad, McGrath followed suit, and each model was properly made up to go along with the clothes she wore. 
While one model rocked Picasso-esque scribbles across her face, others wore reverse ombré lips, streaks of color, frosty bleached brows, and even some fully bare faces. (Of course, by fully bare we mean stunningly illuminated by Skin Fetish 003.)
Hair was just as intricate at the hands of Eugene Souleiman—rainbow braids and cornrows, a traditionally African-American hairstyle, and untameable frizz were dispersed throughout shiny, slicked-down, middle-part styles.
We can't say there was ever a Pat McGrath for Margiela moment we didn't like, but this may be our new favorite. Let's be real—it's Margiela. We already know the clothes are going to be insane; therefore beauty has to match. Take a closer look at McGrath's work, below.