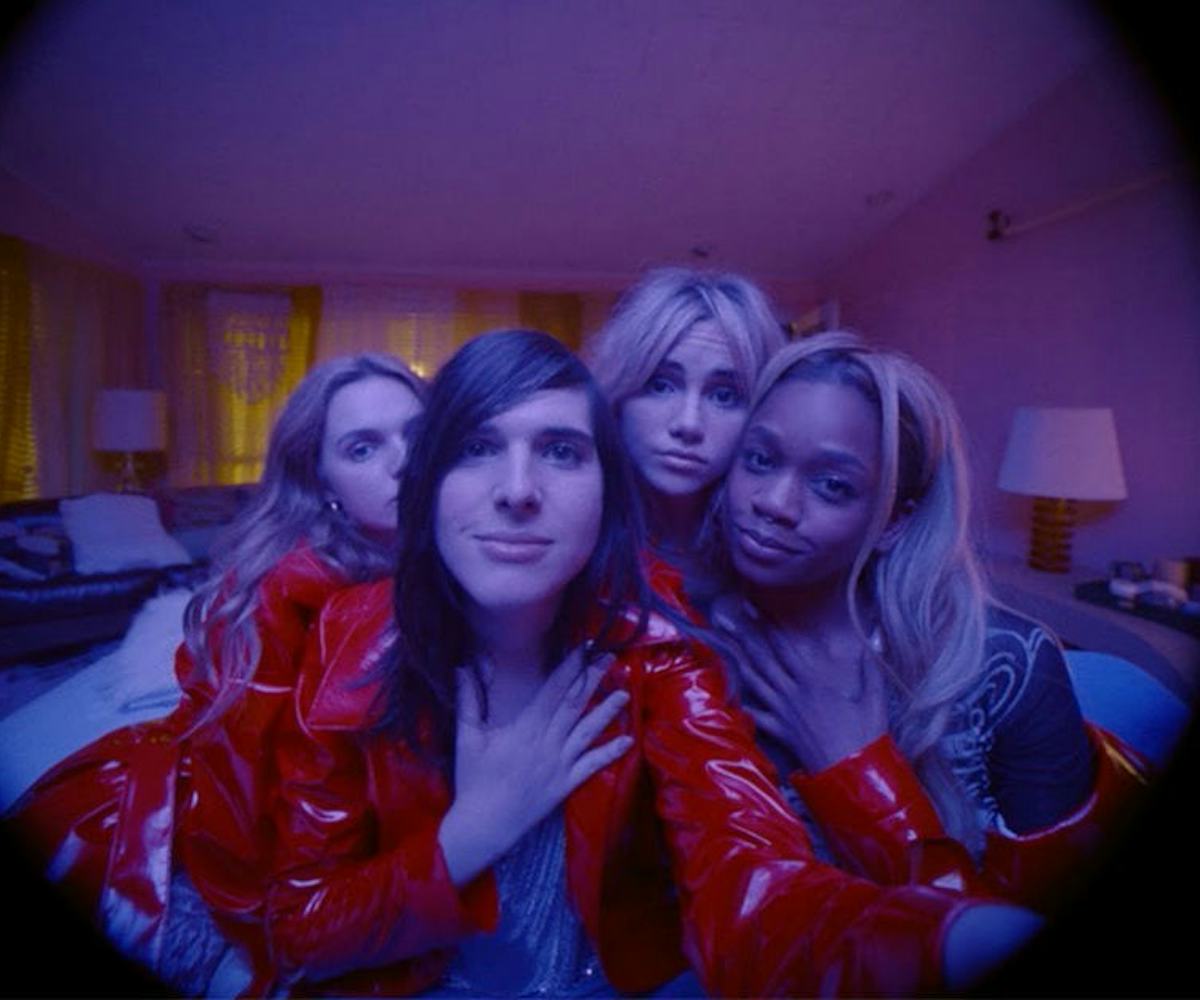 Photo via YouTube.
An 'Assassination Nation'-Inspired Beauty Collection Is Here
Of course MAKE Beauty is responsible for it
One of our favorite makeup brands, MAKE Beauty just dropped three products from its new collection inspired by the movie Assassination Nation. The collection, whose remaining products will roll out later this month, features five products named after the four main characters (Lily, Sarah, Bex, and Em) and the town they live in (Salem).
The collaboration aims to "capture the innocence, glitter, and gore" of the film, the brand details. It includes two new lip shades, two face products, and a lip and cheek stain duo.
Three of the products are available on the site today. The dew pot in the shade "Lily" is a light raspberry color, perfect for a subtle blush. The lip and cheek stain in "Sarah" is also a pale pink hue, and the face gloss glitter in "Em" adds a subtle dewy appearance to any look. MAKE will additionally release a lip vinyl in the shade "Salem" (a fierce red we're dying to try) and a tinted marine salve in "Bex."
The film—starring Odessa Young, Suki Waterhouse, Abra, and Hari Nef—hits theaters today and follows four friends as they deal with the fallout of a massive digital hack, and tackles topics like homophobia, sexism, toxic masculinity, and privacy in a digital age.
Our personal favorite from the lineup is the lip and cheek stain. Given that MAKE's versatile stains frequently sell out, we'll be sure to grab this one first before it goes. Check out the three products available now, below.
MAKEDew Pot in 'Lily,' $20, available at MAKE. 
MAKE Lip & Cheek Stick in 'Sarah,' $24, available at MAKE. 
MAKE Face Gloss Glitter in 'Em,' $25, available at MAKE.