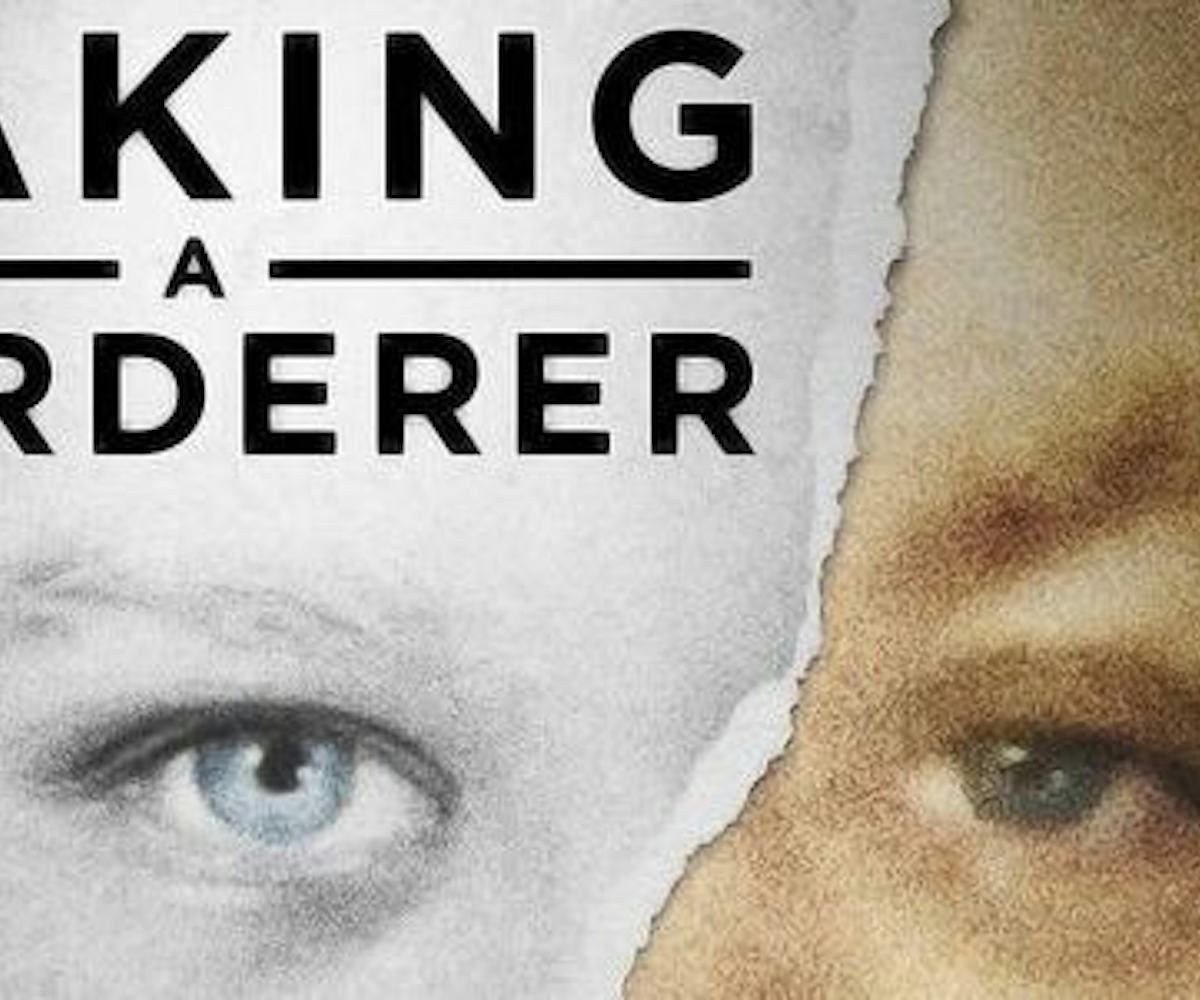 Photo Via Netflix.
The 'Making A Murderer' Case Has A New Suspect
There's reportedly a lot of "previously suppressed evidence"
A new filing submitted by the defense attorney representing Steven Avery appears to implicate a new suspect in the highly publicized murder case of photographer Teresa Halbach—and may possibly lead to a new trial for Avery.
Avery, the subject of Netflix's 2015 docuseries Making a Murderer, and his then-16-year-old nephew Brendan Dassey were convicted of Halbach's murder in 2005. Halbach had gone missing after visiting Avery, and her remains were later found on his family's auto salvage yard in Manitowoc County, Wisconsin. However, the series strongly suggests that Brendan's confession was coerced. Avery, who was wrongfully convicted for the 1985 sexual assault of Penny Beerntsen (despite having an alibi), served 18 years in prison before being exonerated by DNA evidence. However, a $36 million civil suit that Avery filed against Manitowoc County and several officials led his defense to suggest that the county may have framed him for the crime.
Last October, the Wisconsin Circuit Court denied Avery's retrial request—a decision his attorney Kathleen Zellner said was made before she could submit "previously suppressed evidence." Recently, the U.S. Court of Appeals ordered the circuit court to reconsider Zellner's ability to include the new evidence that could sway an appeal in Avery's favor. Zellner has subsequently submitted a 599-page request to the Wisconsin Circuit Court arguing that during his initial trial, Avery was denied his due process rights and should be afforded a new one, as reported by Rolling Stone. A Wisconsin Circuit Court judge now has 60 days to determine if there will be a retrial.
One of the items in question is a CD "containing 2,449 pages of data downloaded from the Dassey family's laptop computer," which appears to implicate Brendan's older brother, Bobby Dassey. As documented in Making a Murderer, trial attorneys initially tried to name Bobby as a suspect in the murder, but were unable to do so as there was an "absence of motive." 
Zellner claims that the CD supports claims that Bobby, who was the State's "star witness" in the prosecution of Avery and Brendan, gave false testimony and is an alternate suspect in Halbach's murder. It purportedly contains evidence that violent porn that depicts women being tortured was mostly accessed at times when Bobby would have been the only one at home. Photos of Avery and Halbach, as well as folders labeled "DNA" and "Halbach," were also supposedly downloaded and created when Bobby was the only one with access to the computer. Not only that, but Zellner previously told Rolling Stone that there's also an affidavit from Brad Dassey (Brendan and Bobby's half-brother) stating that their mother, Barbara (Avery's sister), hired someone to "reformat" the computer in 2006. Barbara's husband, Scott Tadych, is also implicated by the fact that he and Bobby were each other's alibis. Brad claimed he was "never called to testify at Avery or Brendan Dassey trials, and the computer or the pornography was never mentioned," despite his attempt to report the alleged incident to authorities.
Additionally, the filing asks for the allowance of multiple affidavits from experts, witnesses, and other family members refuting Bobby's testimony. One particular affidavit reportedly comes from a medical expert who determined that the scratches found on Bobby's back after Halbach's disappearance were more consistent with a human hand than a puppy (that Bobby claimed they were a result of). Avery also submitted two new affidavits, in which he claims Bobby knew Halbach and "had access to the car where he was able to plant blood and frame him." Read Rolling Stone's entire report here.