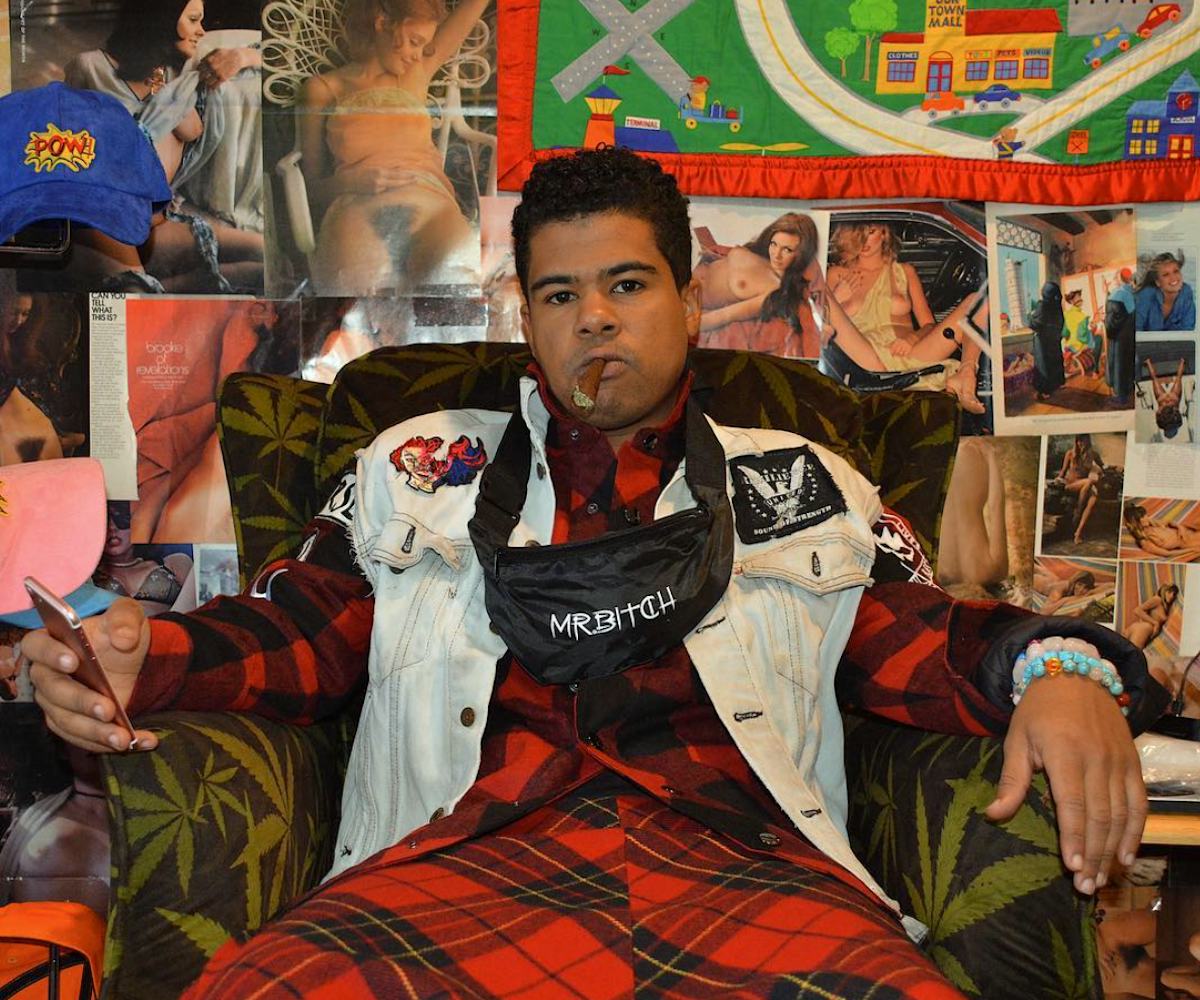 Photo via Instagram @ilovemakonnen
Makonnen Gives His First Interview Since Coming Out
The rapper discusses sexuality, hip-hop infighting, and his plans for the future
Makonnen Sheran, who performs under the name iLoveMakonnen, was widely celebrated by the music industry after coming out as gay earlier this year.
His public announcement over Twitter prompted support from fans and colleagues alike. Now, in an extensive profile on The Fader, Makonnen is opening up about everything from the skirmishes caused by the revelation of his sexuality to his vision for future musical projects. Amongst the stories told by Makonnen are details about his fallout with Drake (who was featured on the breakout hit single "Tuesday") and the termination of his contract with OVO Sound.
Thinking about the timing of his coming out (apparently he only told his mom he was gay shortly before announcing it on social media), Makonnen pondered the ongoing speculation about his sexuality: "I guess everybody felt like I was lying and I was ashamed for it, 'cause I didn't come out as gay earlier," he said. "It's like, why do I need to come out as gay to do open heart surgery on your dumb ass? Please explain that."
On Migos' homophobic comments about him, Makonnen seemed relatively unbothered: 
[They said] some comments like, 'World's fucked up.' My world, that I was living in, was fucked up for me. That's all I can say to clear those comments up like that. My world. The world itself is a beautiful place. It's a natural habitat where people can live at... Oh well. With friends like that who needs enemies... Y'all gots to do y'all. I'm gon' always do me.
And on the dissolution of his relationship with Drizzy, Makonnen added that "I've only seen him probably like three times. I've never been able to bring him out on stage and do my song featuring him... It ain't no convo. Because the tweets and all this land of miscommunication..."
But rap game infighting aside, Makonnen doesn't seem to know what the future has in store for him: "I just like giving music out to the people and hopefully it helps them feel better about themselves or helps them the way music helped me," he said. "And it's like, I know that some of the songs that helped me have not charted at all!"
You can read the full interview over here.