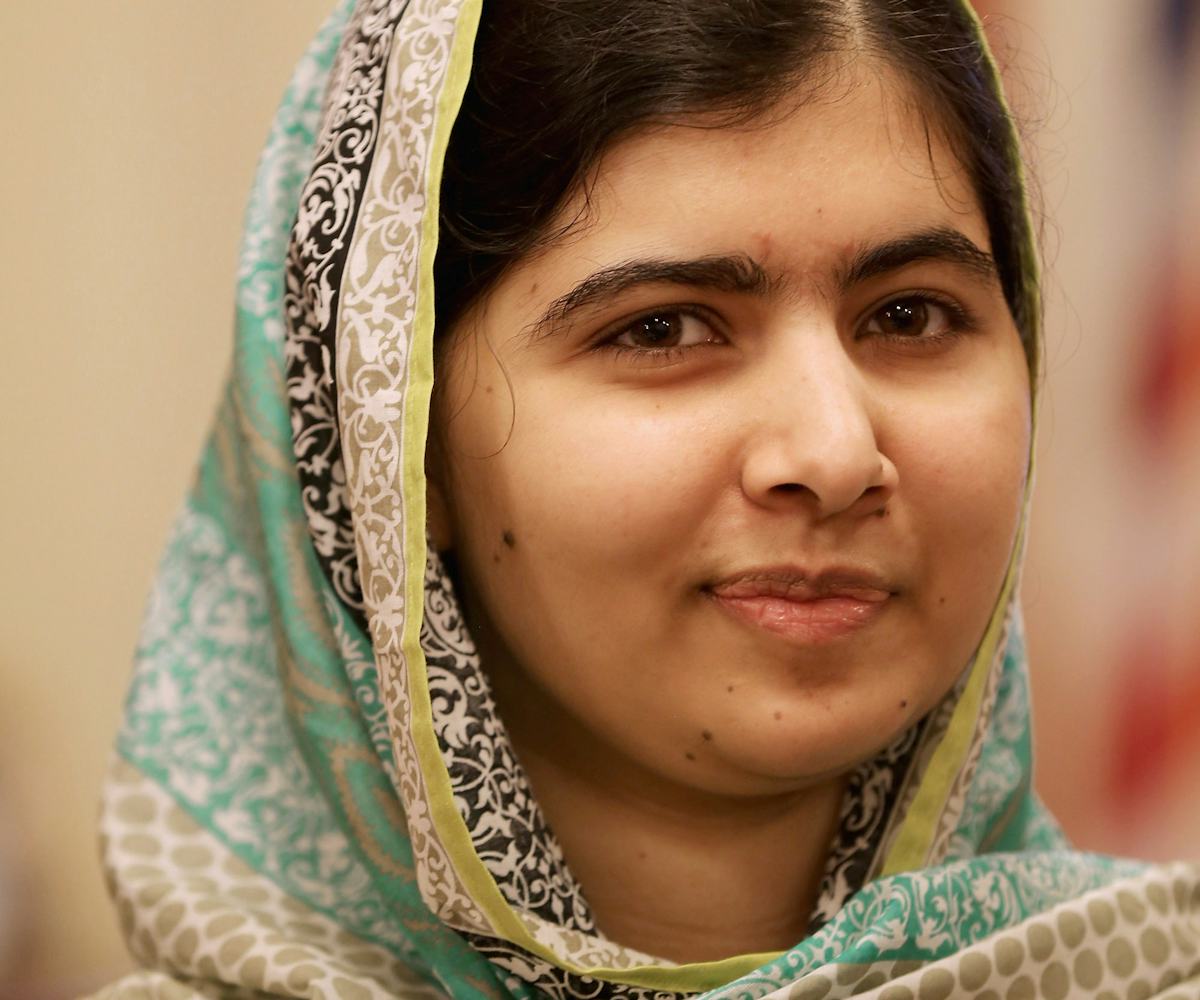 photo by chip somodevilla/getty images
malala yousafzai did something incredible for her 18th birthday
by opening up a school for girls
"I am still an ordinary girl," Malala Yousafzai says in the trailer for her upcoming documentary, He Named Me Malala. But despite what 18-year-old Yousafzai claims, her contributions to the world have consistently been nothing short of extraordinary.
The same held true yesterday on Yousafzai's 18th birthday, when she opened up a school in Lebanon for Syrian refugee girls. Yousafzai is the youngest Noble Peace Prize winner in history and the survivor of a Taliban attack on her life in 2012, after she openly advocated for girls to have access to education. She has since written a book, won countless awards and accolades for her activism, and become a symbol for women's education around the world.
The funding for the school came from the Malala Fund, and the school can welcome up to 200 girls, from the ages of 14-18. At the opening of the school, Yousafzai said in her speech, "Today on my first day as an adult, on behalf of the world's children, I demand of leaders we must invest in books instead of bullets."
Needless to say, the world was impressed with the young activist, including the First Lady, who tweeted a heartfelt birthday message and thanks to Yousafzai.