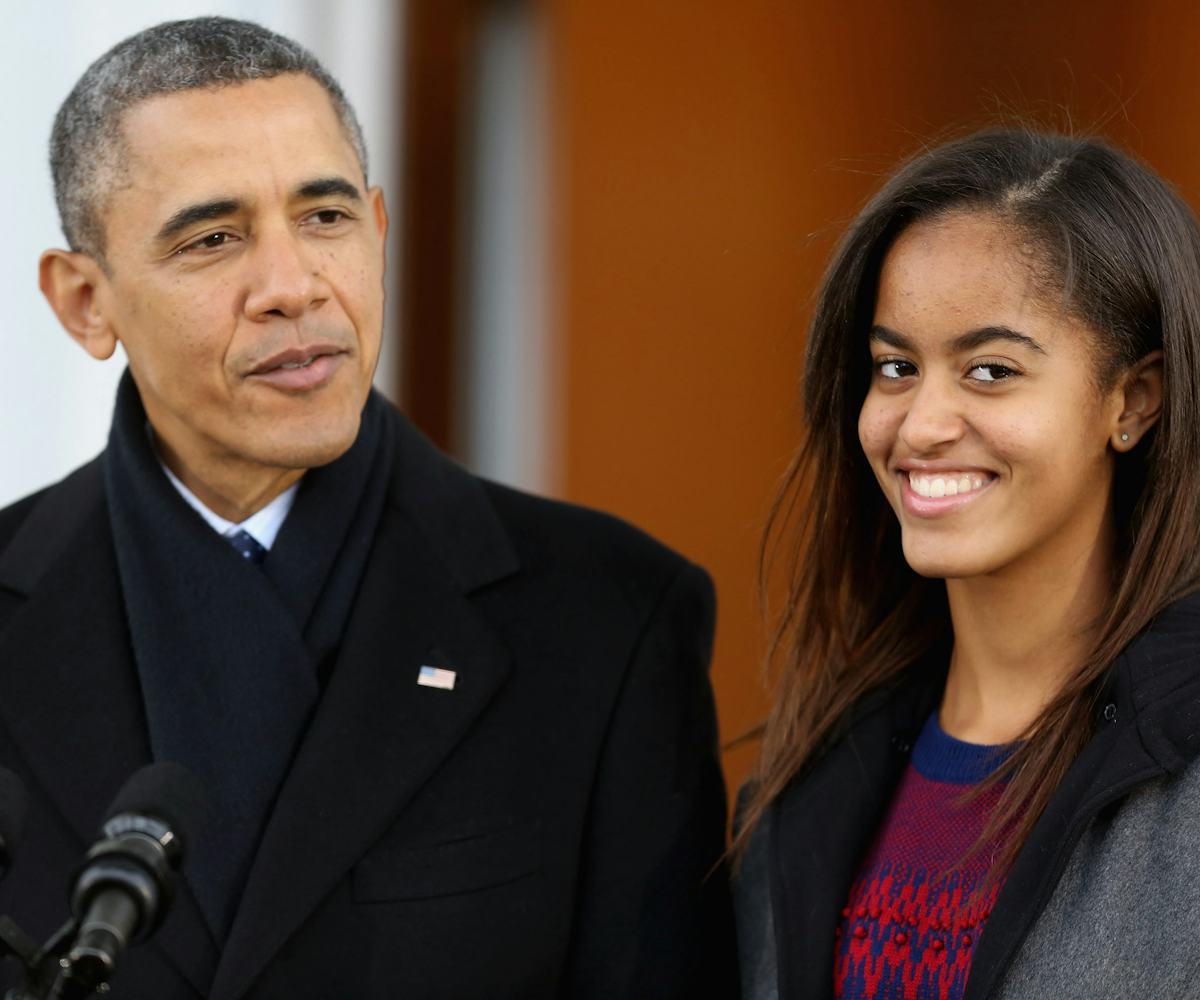 Photo by Chip Somodevilla/Getty Images
Brown Students Apologize To Malia Obama For Party Scandal
brunonians have "no chill"
Brown University's student newspaper, The Herald, recently published an editorial apology to Malia Obama on behalf of the students that leaked photos of her at a party on campus a few weekends ago. In the op-ed, the editorial staff explained the initial excitement that the student body felt upon finding out that the President's daughter would be visiting. From there, The Herald touched on the role that social media has played in their daily lives—"We often do not think about our tweets and Snapchats reaching anyone besides our friends and followers, and certainly not news outlets with wide circulation"—and the sense of embarrassment that students felt after seeing their tweets about Obama featured in news posts. 
The backlash about posting these tweets and photos has been overwhelming to say the least, not only from watchdogs on the outside, but also from Brown's own peers within the university grounds. The Herald further expressed their disappointment for the actions that had been made without Obama's consent.
"It is a shame that Malia was unable to visit Brown and enjoy herself at a party without several news headlines coming out about it the next day. While it is understandable that so many students were excited about her visit, it is likely that few of us would enjoy having strangers take pictures of us while we were unaware and post them on the Internet."
As of right now, nobody has been held accountable for the Snapchat photo that was sold to The Daily Caller. The article ends with the following statement: "Malia did not choose to grow up in the White House, and it is unfair that everything she does at just 17 years old is subject to such harsh scrutiny. While the chances of her selecting Brown have probably decreased since the publication of those articles, if she does ever come back to Brown, hopefully next time we will "have more chill.""
Note that Malia is considering applying to Columbia, Princeton, Harvard, Yale, Stanford, Berkeley, NYU, Barnard, Tufts and Wesleyan.