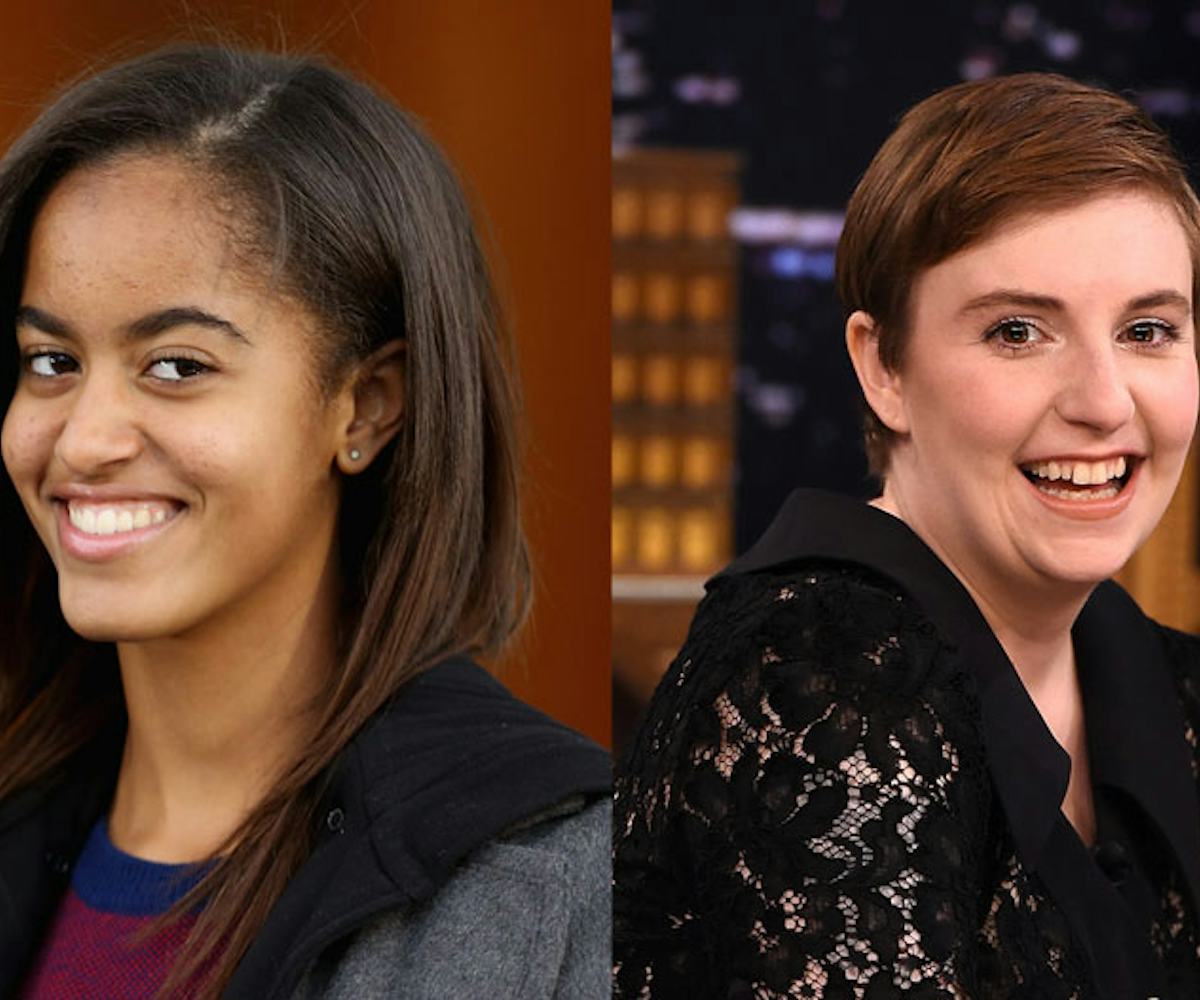 Photo by Chip Somodevilla/Getty Images; Theo Wargo/NBC/Getty Images for 'The Tonight Show Starring Jimmy Fallon'
is malia obama starring in 'girls,' or what?
the white house takes brooklyn
Possible Pro Era fan and PhotoBooth user Malia Obama is in New York City right now. And like all hip teens, she's ventured across the East River to Brooklyn—Williamsburg, if we're getting specific. Crosley record players, New Order tees, and a teeny-tiny thrifted leather backpacks were not on the menu, though. The first daughter of the President of the United States was on the set of HBO's Girls. 
How very!
But the soon-to-be 17 year-old wasn't there to act. Obama was actually there helping out the cast and crew! As Page Six reports, she's the show's new summer intern. What better place to bust out that Pro Era shirt again than Brooklyn? As Global Welcome Ambassador for Tourism Taylor Swift would say, "Welcome to New York!" Come to think of it, Swift's probably already made a date with her friend Lena Dunham to bring Malia Obama into her girl gang; thus bringing Swift one step closer towards The White House. Stay tuned...
(via Page Six)