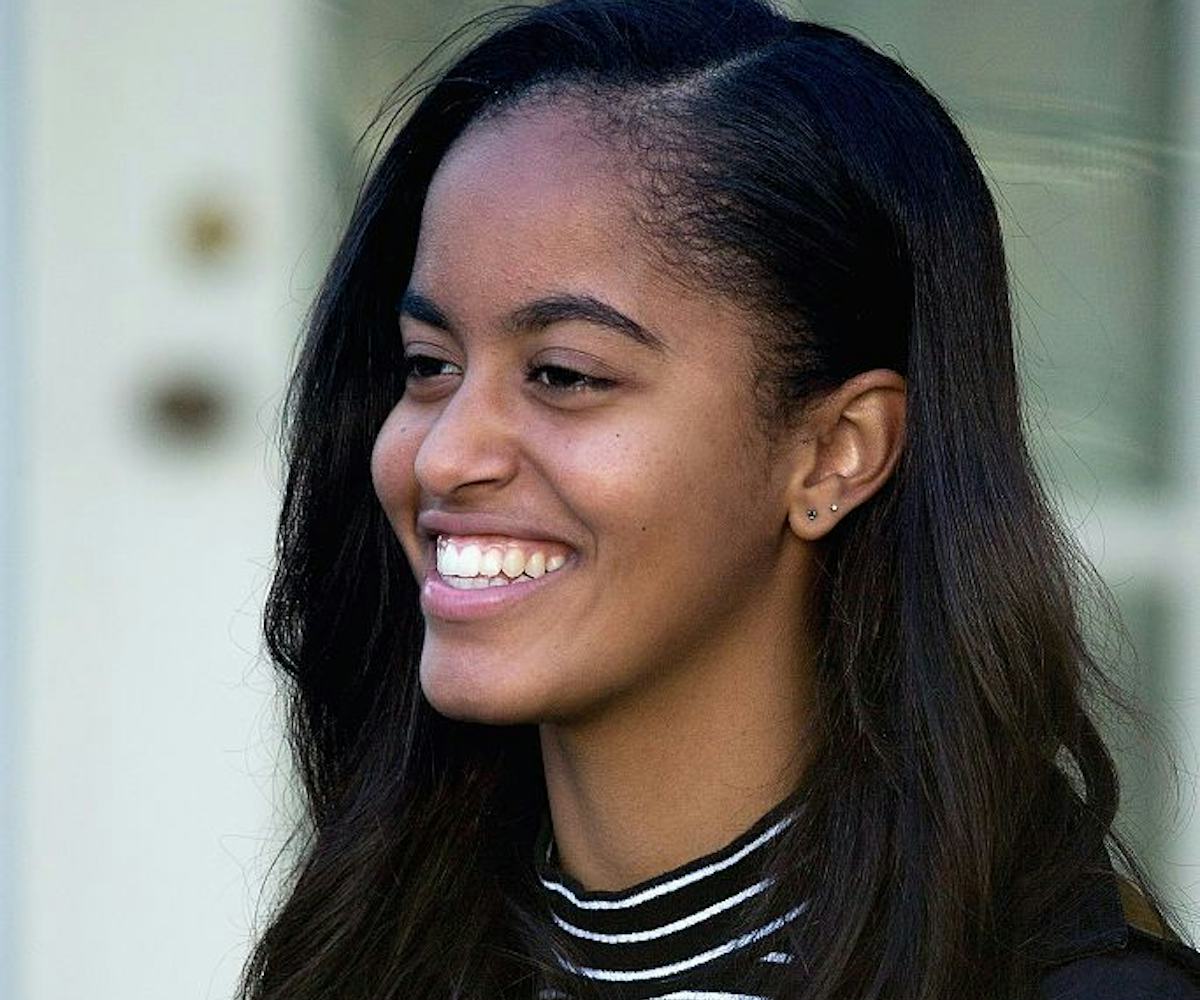 Image by Chip Somodevilla/Getty Images
Malia Obama Rocks Mom Jeans And Crop Top To New Internship
Talk about NYC street style
There's a new It Girl in town.
Malia Obama hit the streets of New York City heading to her new internship this week, while wearing an ultra cool outfit, of course.
The former first daughter recently started a position at the Weinstein Company—choosing to skip the hoopla around this year's inauguration with sister Sasha and letting their parents handle it.
For her first day at the seemingly casual office, Malia opted for faded denim mom jeans, a black cropped tank, a shearling coat and classic Timberland boots. Looks like she's following in the footsteps of her normcore-loving dad, and we have to hang it to her for making mom jeans look this good.
The 18-year-old's internship is at the Weinstein Company's Manhattan offices, which has been much talked about in the media.
Malia's interest in show business has been a long time coming. Back in 2015, she interned on HBO's Girls, and also worked on the set of Steven Spielberg's short-lived ABC series Extant starring Halle Berry.
Malia is expected to work in marketing or development. When the internship is done, she'll begin her studies at Harvard University. In other words, Malia Obama will soon be armed with a top-flight education and elite internships under her belt with some of the film industry's biggest players. It looks like we may just have our next Hollywood mogul—and street style star—on our hands.
In the meantime, with fanny packs set to trend this year, and Gap reviving classic '90s looks, it seems Malia is quite ahead of the curve, wearing mom jeans multiple times this week.